For the second time in two years I've been shortlisted in the British Photography Awards. Back in 2021 I was shortlisting in the Birdlife Category, with an image of an Oystercatcher in a sea of Knots, taken at the Snettisham Spectacular in 2020. This time around I was shortlisted in the Landscape Category, with a shot taken at Newhaven during Storm Eunice in 2022. The presentation evening was held on the 10th November, and although the image didn't progress any further, as its a very short shortlist(!) I still think it's an achievement to be proud of.
The British Photography Awards is unique in that all the proceeds go to charity with their events schedule receiving corporate funding. My chosen charity was the World Cetacean Alliance; as a lifelong member of Whale and Dolphin Conservation it's a cause very close to my heart. Both charities share the same goal, to protect whales, dolphins and porpoises through campaigning, lobbying, advising governments, conservation projects, field research, rescue, and education. For more information on their fabulous work please click here.
Here was my 2023 submission…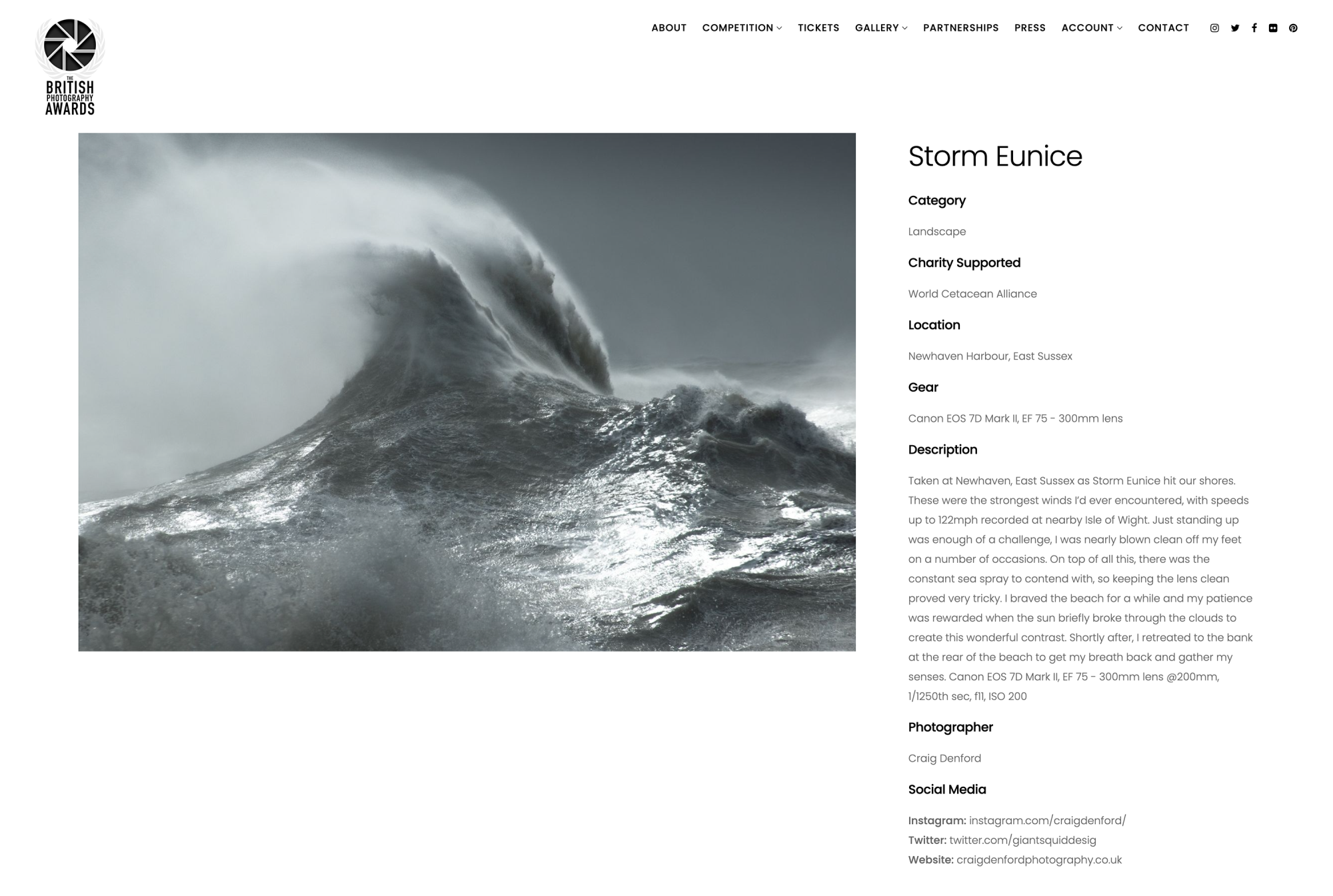 …and here was my 2021 Shortlisted image…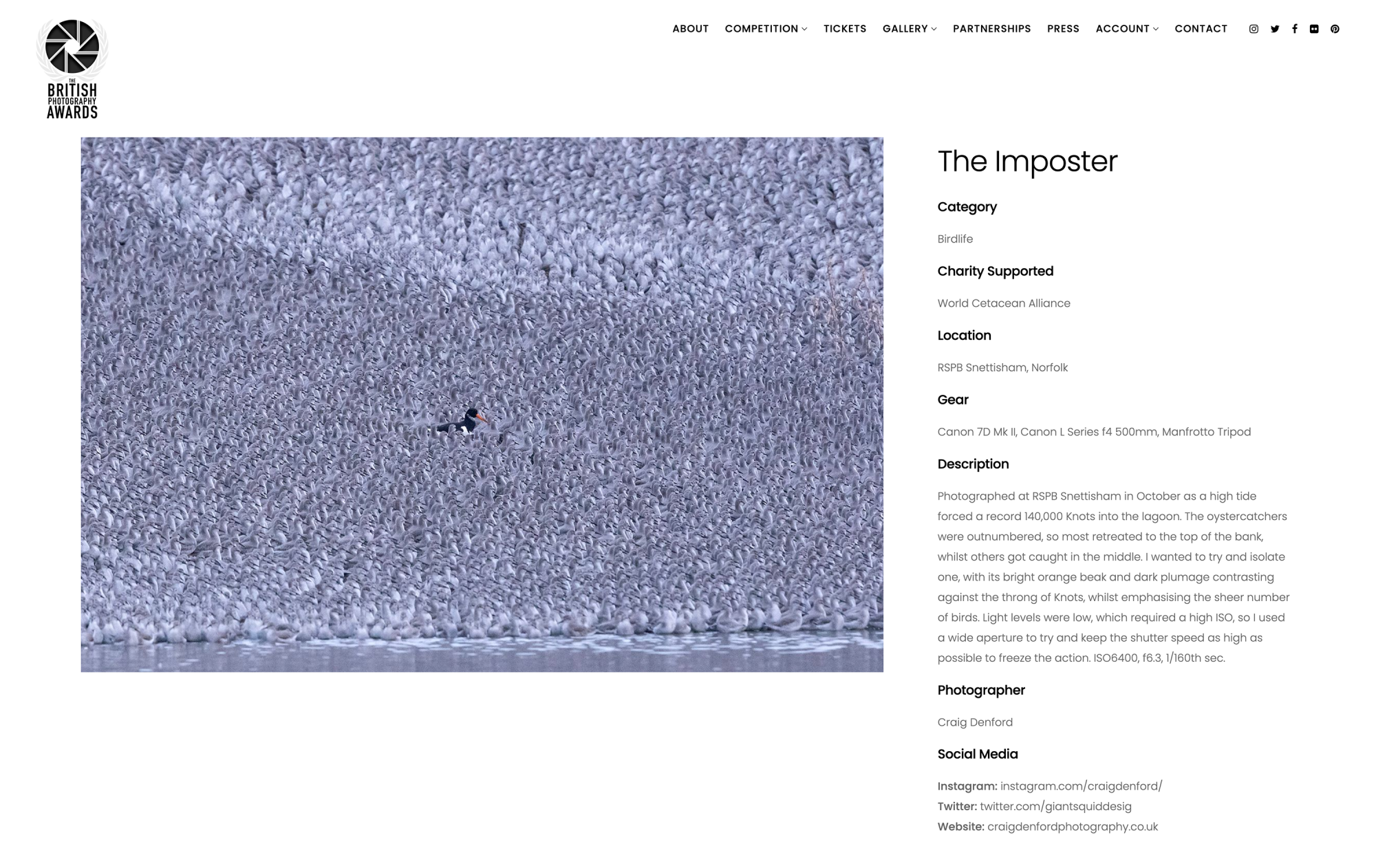 Congratulations to all the winners of this years competition, you can see all the winning and shortlisted images here – britishphotographyawards.org/2023-gallery.