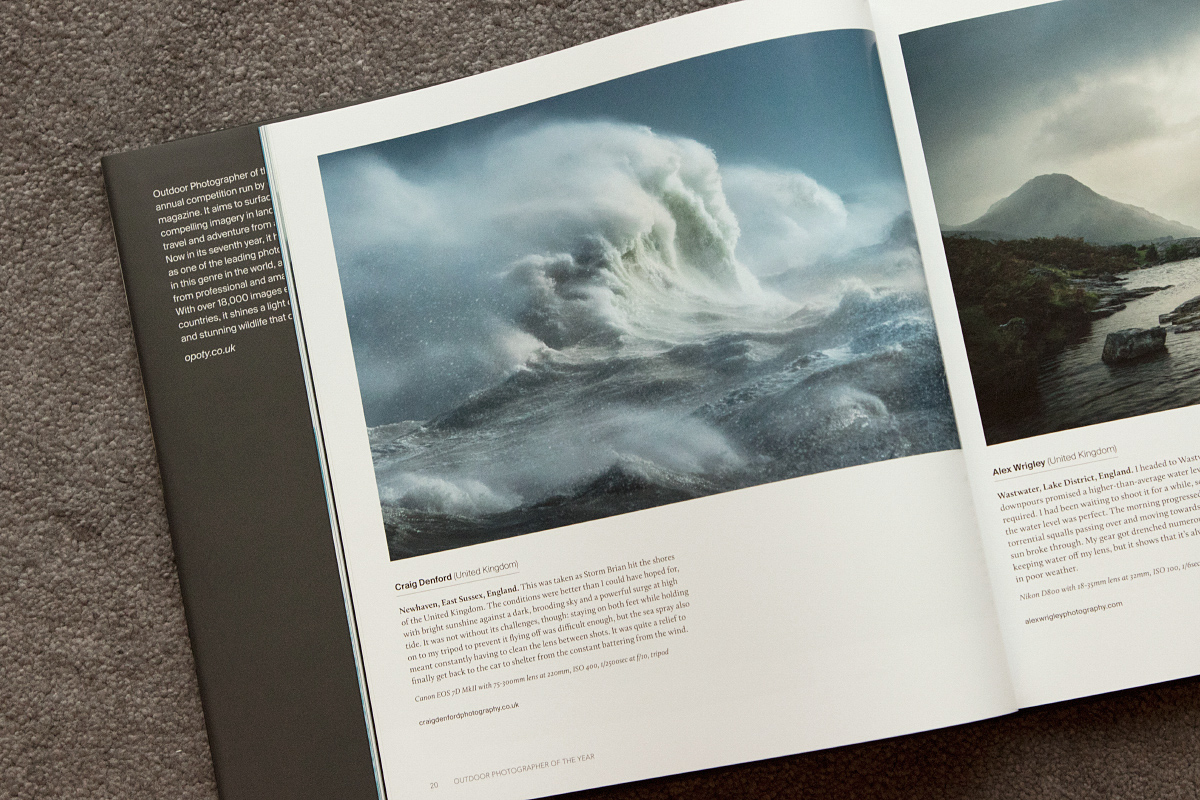 Proud to announce that for the second year in a row I've received a Commended in the Outdoor Photographer of the Year Competition, again in the 'At the Water's Edge' category.
Shortlisted Entries
(Wildlife Insight/At the Water's Edge)

I had 4 images shortlisted this time around, two from my Storm Brian series in the At The Waters Edge category, and two in the Wildlife in Sight category. In the Wildlife category I was glad that one of my personal favourites, of a Deer's antlers poking out from the undergrowth one misty morning at Bushy Park, made it through to the shortlist, along with a more experimental long exposure shot of two Swans taking off at my local fishery. Sadly neither made it any further. In the end only one made it through to the final round of judging, so I'm very pleased that it made it into the book. This year there were over 18,000 entries in total, the competition gets tougher every year, so really happy to have made it through once again. I have to say the commended image wasn't my favourite from the series, but I'm not going to argue with the judges! You can see the full Storm Brian series of images here, and judge for yourself.
The book can be ordered through the website here. Beautifully printed, with a matt laminated cover and silver foil, a must have in any collection!