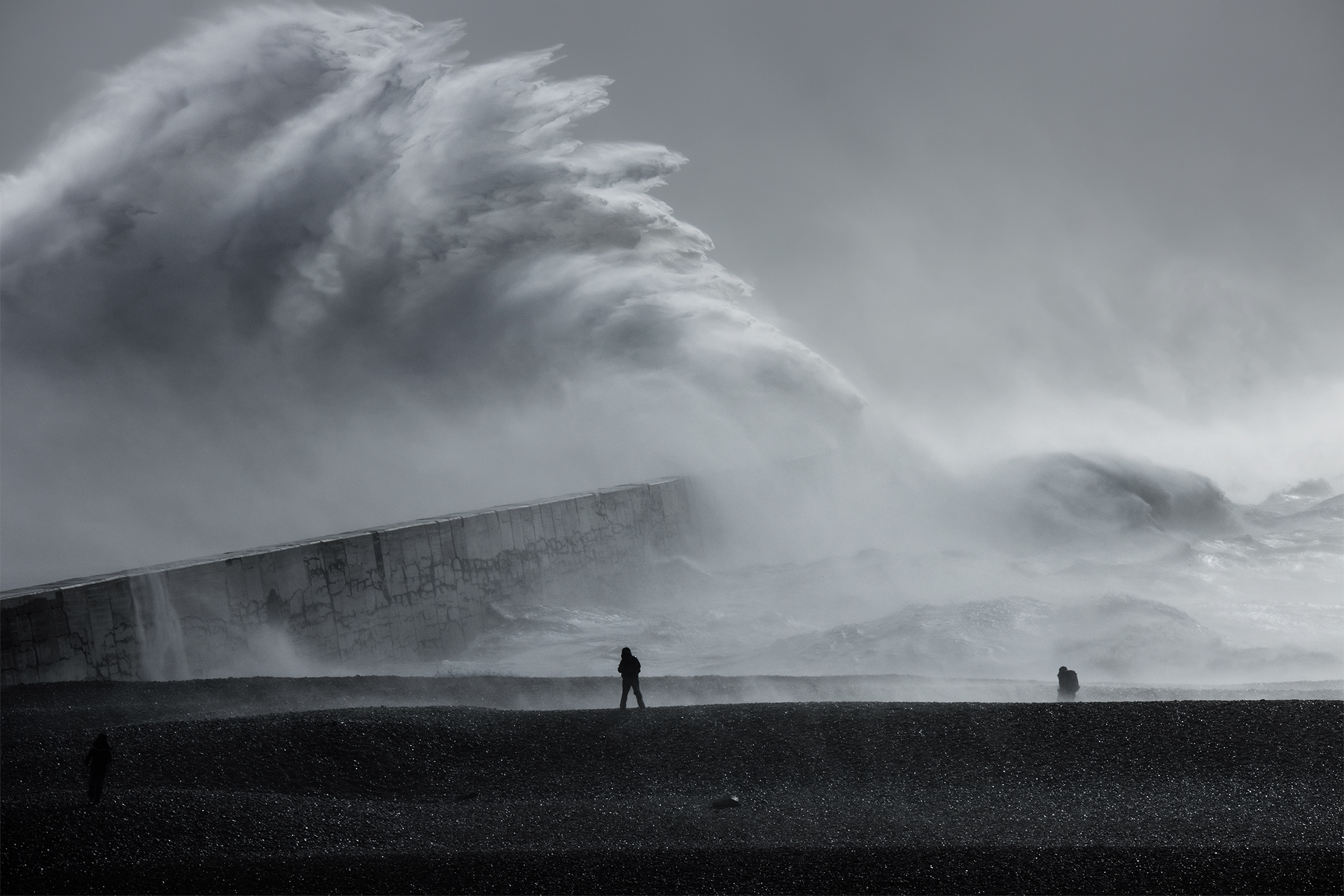 Very excited to announce that I've received a Commended in the World Landscape Photographer of the Year 2022. There were 8,655 images entered into the competition from 67 countries, so to get down to the last 50 is an achievement I'm very proud of.
The competition, now in its third year, is the brainchild of Nigel Danson, who has a huge following on his YouTube channel. The aim of the competition is to raise as much money for charity as possible whilst bringing together the best nature photographers from around the world. This year, over £16K was raised towards the British Red Cross Ukraine Appeal Fund.
The image, commended in the Seascapes section, was shot at Newhaven Harbour in February this year as Storm Eunice hit our shores. Having braved the beach front for a while I'd retreated to the rear of the beach where the cliffs gave a little shelter from the wind. From here I had a wider view of the drama in front of me, and including the figures still braving it helped give a real sense of scale. I wouldn't normally include people in my shots, but I think they're critical here to the success of the image.
Congratulations to the overall winner Paul Killeen for his stunningly beautiful image. You can view all the winning and commended entries at worldlandscapephotographer.com