It's always nice to be featured in any magazine, and few come with a greater international reach than Landscape Photography Magazine. I was lucky enough in the April 2022 edition to have an image featured in the Gallery section.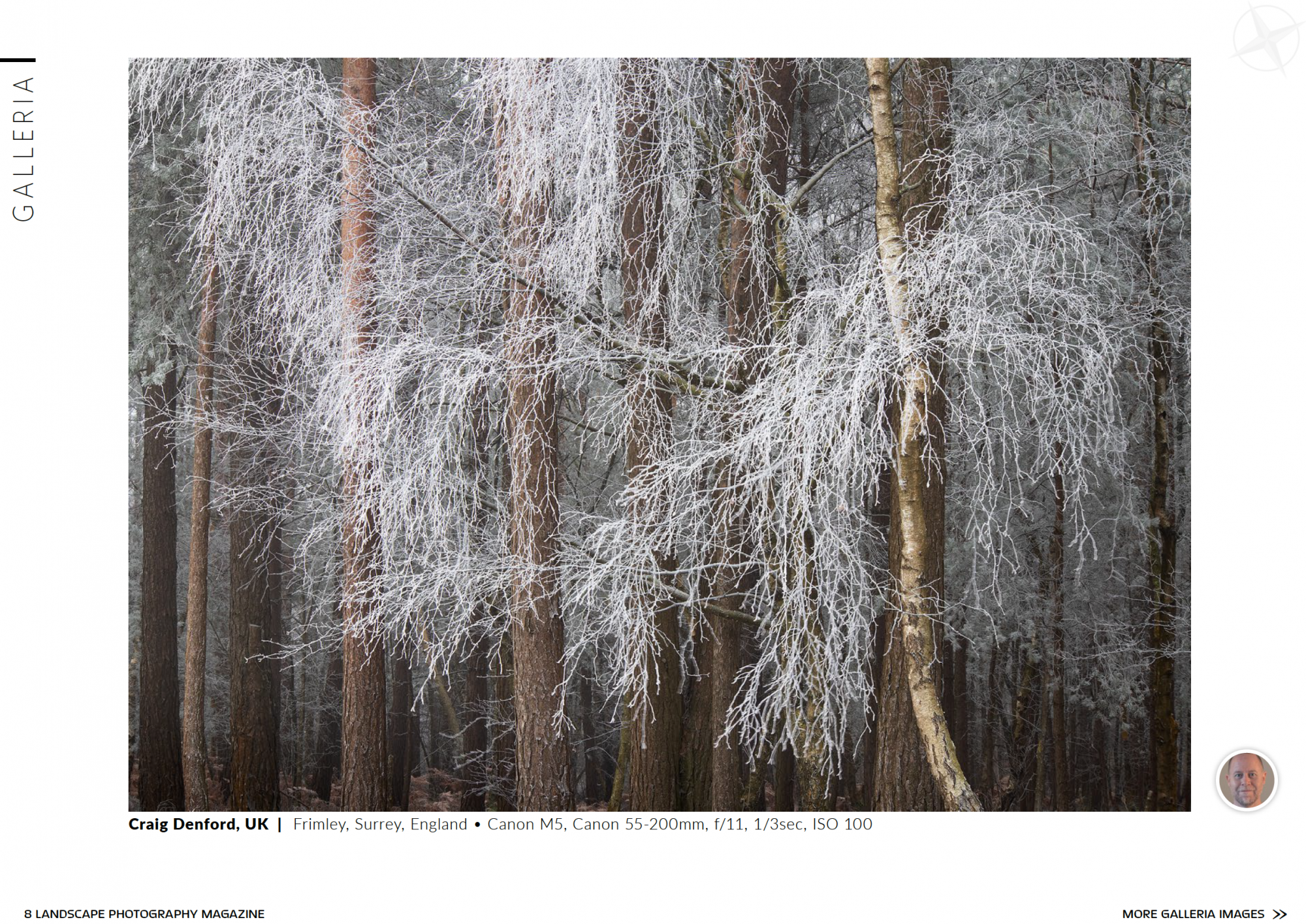 It's one of my personal favourite images, taken back in February 2021 when we had a wonderful morning of hoar frost and freezing fog. It was whilst the country was in the grip of a lockdown, and so I was restricted to keeping it local. Tomlin's Wood is a ten minute walk from my house, and although given the option I would probably have ventured further afield, it turned out to be a blessing in disguise. The woodland at the top of the hill looked just incredible, with the silver birches in particular looking fantastic covered in frost, and the dense freezing fog just added to the mood.
I spent several hours taking photographs with barely a soul around. A beautifully silent and special morning.
To download a copy of the latest edition please click here.