I'm very proud to announce the release of my first commercially available, self published book, 'The Woking Peregrine Project – The First Five Years (2016 – 2020)'. The book documents the entire project history, detailing year by year one of the most successful breeding pairs of Peregrine Falcons in the country.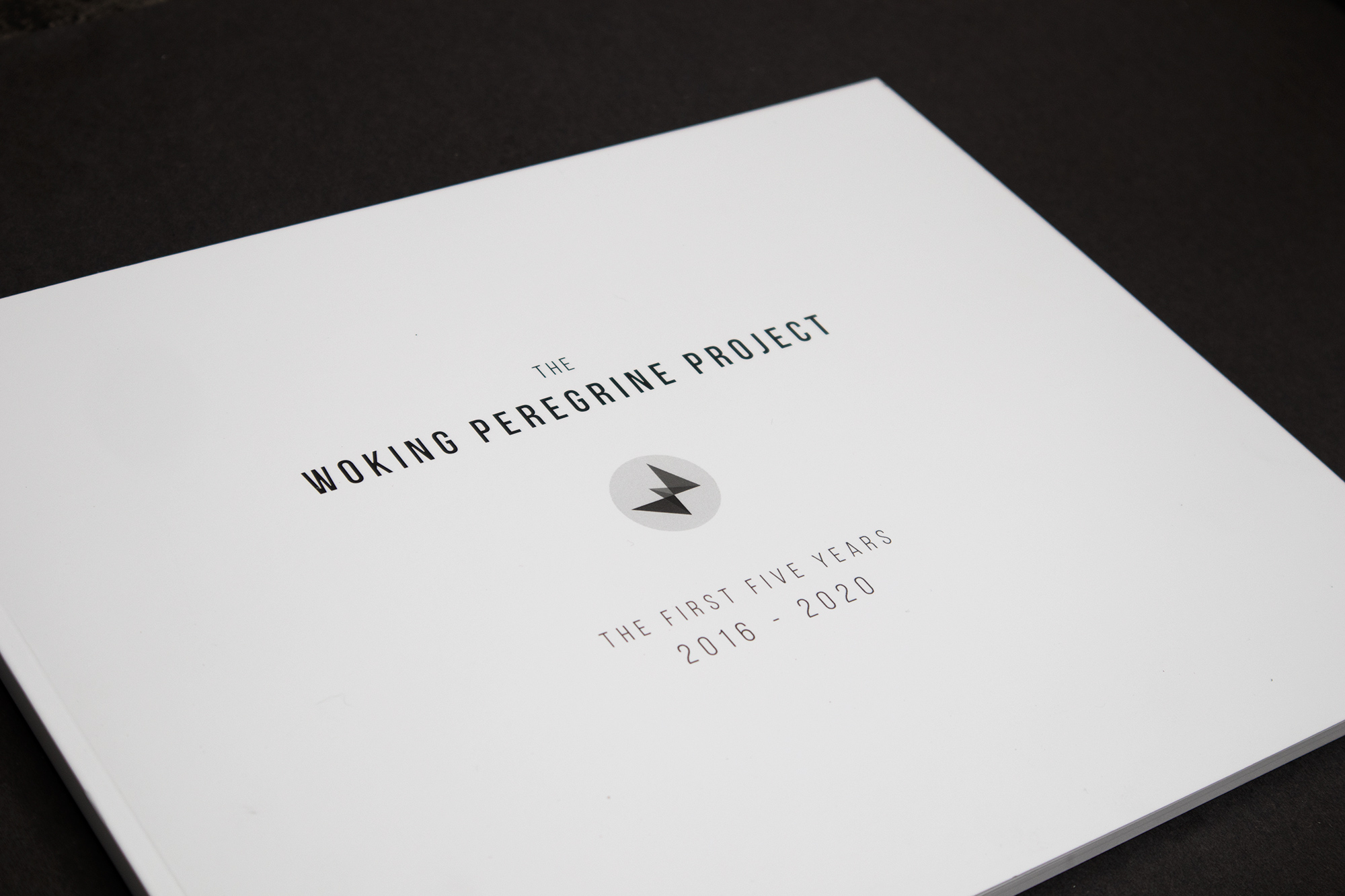 It's a project I've been very proud to be a part of. Working within a building that has Peregrine Falcons nesting on top has provided me with a unique opportunity to observe and photograph these wonderful birds at close quarters. Along with fellow team member James Sellen, we've been able to build up a diverse library of photographs that tells the story of their lives. From mating, through egg laying, hatching, ringing and fledging, every stage of their development has been caught either through our lenses or one of the web cams.
James and I had for a while discussed the possibility of publishing a book. We both felt it was a great opportunity to produce something that would commemorate the project and others could enjoy. I approached Richard Taylor-Jones, BBC Wildlife cameraman, to see if he'd be happy to write the foreword. Richard had come to film our Peregrines back in 2017 for the One Show, and he very kindly agreed to do it. The pressure was on now to make this happen!
The initial plan was to raise the necessary funds to produce 1,000 copies of a hard backed, 80 page, litho-printed book. Quality was of the utmost importance to me, as I wanted the photography to look as good as possible, and so I approached Greg Wallace at Kozu Books. Kozu are renowned for producing very high quality landscape photography books, and they also assist photographers in producing their own self published titles.
I didn't want to make any compromises and so to cover the cost of printing, packaging and postage we needed to raise £10,000. I set up a project on Kickstarter, asking each backer to contribute £25 to the project, for which they would receive a copy of the book in return. This required us to reach at least 400 backers. I'd previously asked, via the website and Twitter, for those interested in the book to let me know, and I'd received around 250 replies, so I was hopeful of reaching our target. Unfortunately, things didn't really go to plan. We had an initial flurry of backers, but it soon tailed off and we only just managed to scrape past the 100 mark. Very frustrating, but I consoled myself with the fact that at least I'd tried.
After a while, I began to consider the possibility of producing a short run of digitally printed copies. I received a revised quote from Greg, with a soft-back cover, and the price was surprisingly low. It was now possible to self finance a run of 50 copies.
One thing I hadn't considered was the need for an ISBN number. I wasn't even aware this was a requirement if you were selling a book, but thankfully found this out before it was too late. The cost for this was another £90 that I hadn't bargained on, but worth it in the long run. I also discovered that it's a legal requirement to send a copy of any published book to the British Library, no matter how small the print run. Who knew? Not me.
Sending the artwork to the printer was a nervous day. Prior to working as a web designer I'd spent many years designing for print, and it had always made me nervous sending artwork to the printers. Occasionally a glaring error would occur, which would only make itself apparent once the thing had been printed. In fact, it was one of the motivations for switching to web design – at least if you made an error you could easily fix it and it wouldn't cost anything. An error with print, and it can cost several thousand pounds!
Thankfully, I needn't have worried, when the books came back they looked great, and I was very pleased (and relieved).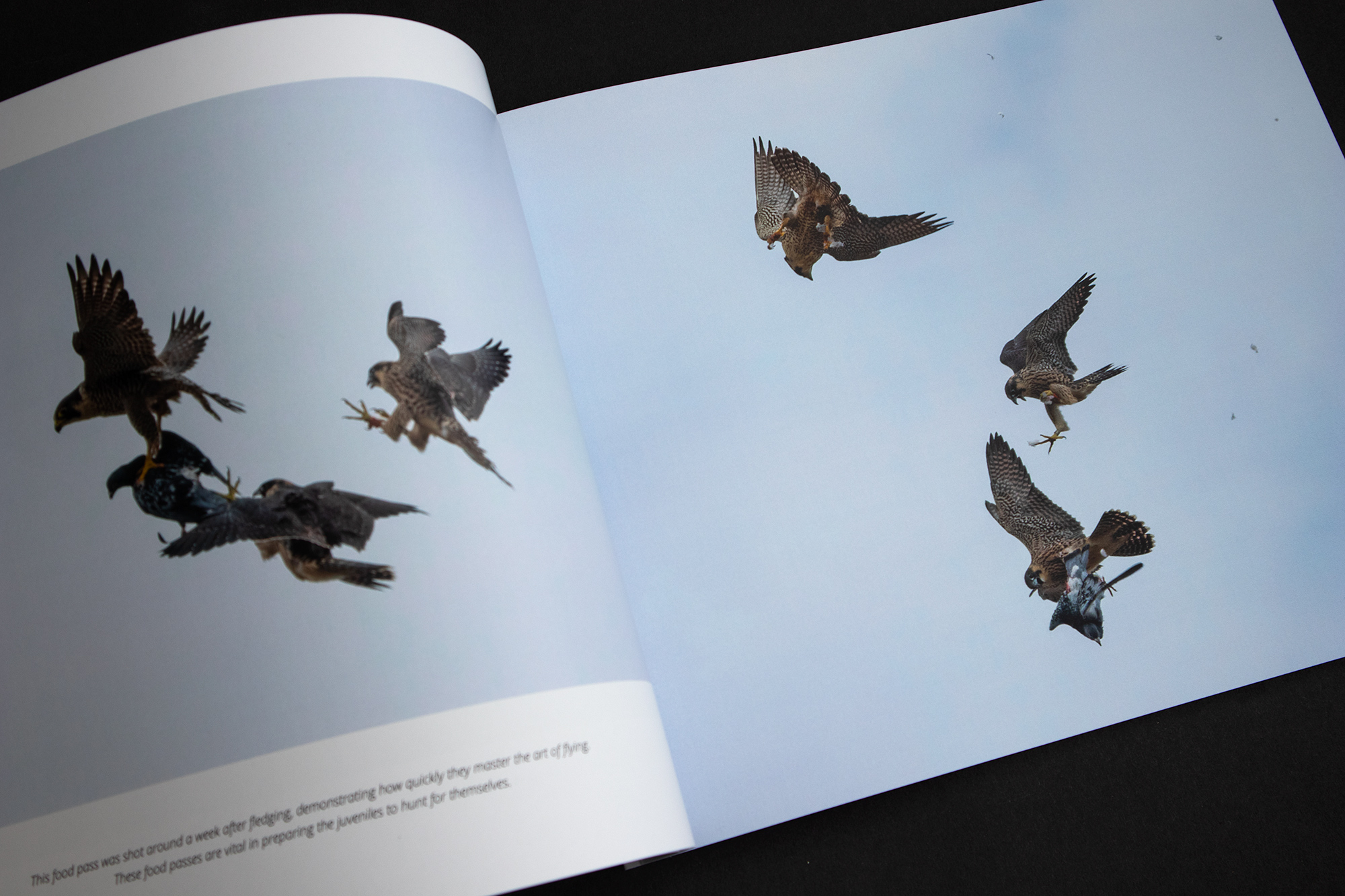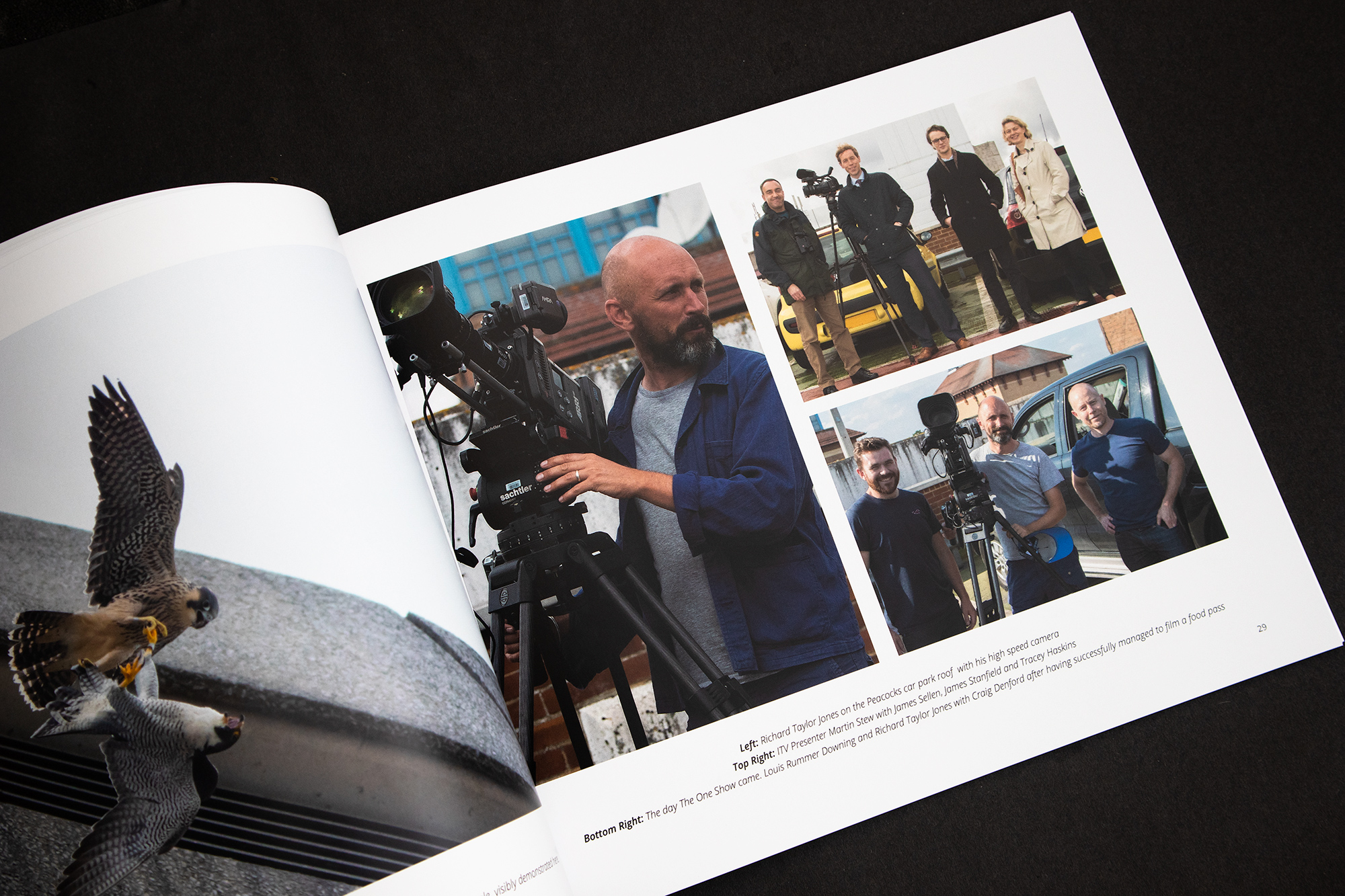 The packing materials, on the recommendation of Greg at Wells, were purchased from Priory Direct. I had no idea how much it would all cost, but again I was pleasantly surprised to find it was very affordable, and meant that I'd be able to keep the price to the customer down. Each copy of the book was set at £28 plus postage, a little over what you might normally expect to pay in the shops, but being a short run it was about as low as I could go whilst being sure to cover my costs.
Publication Day
I put out a couple of teasers prior to release, including this little video to whet the appetite –
The response was incredible, with all 40 copies selling out within a day and a half. My fulfilment house (me) then had the task of packaging up all the books and getting them out in the post as soon as possible so as not to keep people waiting. I've had some very positive feedback, with several requesting a reprint, so as things stand a shorter second run of 25 copies looks on the cards.
I've really enjoyed the whole process of publishing my first title, and I would love to make it the first of many. I have several ideas in the pipeline, so watch this space!