I'm proud to say that for the second year running I've made it into the Surrey Life Calendar. My image of  a backlit tree taken in the Valley Gardens at Virginia Waters earlier this year has been selected to represent March. Rather fitting as that's my birthday month! (Tenuous I know). A total of 35 winning and selected entries will once again be exhibited at Denbies Vineyard in Dorking from Monday January 19th until Sunday January 25th, so plenty of time to pay a visit.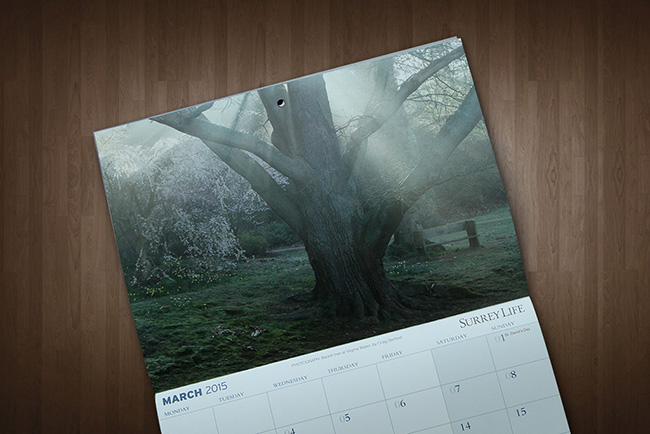 Congratulations to all the other winning entries, in particular Stephen Darlington, whose fantastic image of a deer taken at Richmond Park was selected for the cover.
For more information on the competition please see the Surrey Life article here.
I also had another image published this month – one of my Puffin shots, taken at Skomer Island last year, was selected in the Outdoor Photography magazine 'Wildlife Behaviour' competition.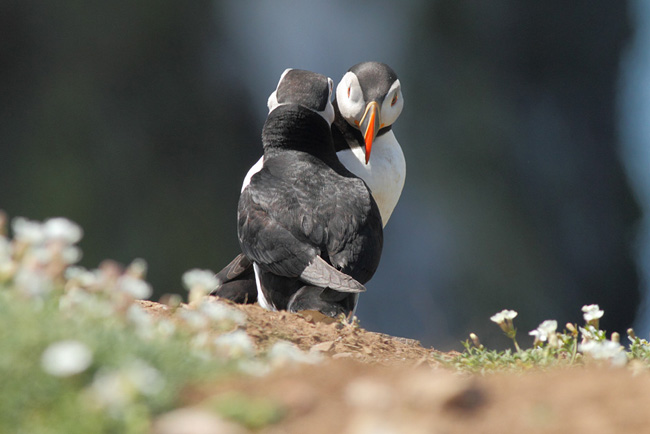 …and finally, I got another mention in Outdoor Photography this month. Daniel Hannabuss had a number of his images from our recent trip to Richmond Park published, and was good enough to give me a mention, which was nice.