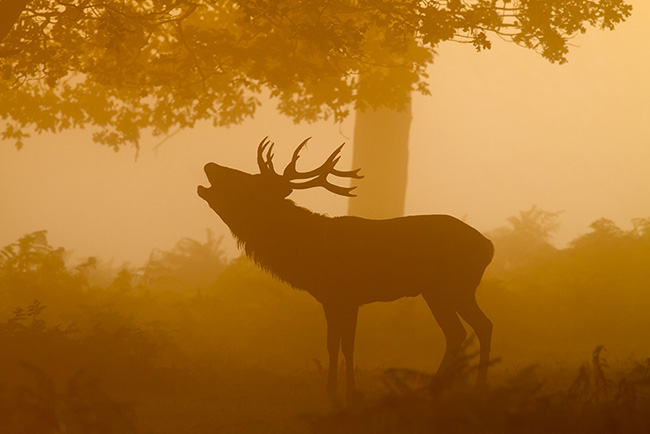 It's that time of year again, the annual Red Deer Stag Rut, and as I missed it last year I didn't want to miss it this year. I met up with Daniel Hannabuss, a photographer whose website I'd built a couple of years ago, but had never actually met in person. So it was good to finally meet up and go out taking shots together. We met up outside Richmond Gate at 6.30 and walked in to be greeted by some nice mist and a group of hinds with a large Stag to the left. The sun hadn't yet come up, and after staying a little while we headed toward Pen Ponds.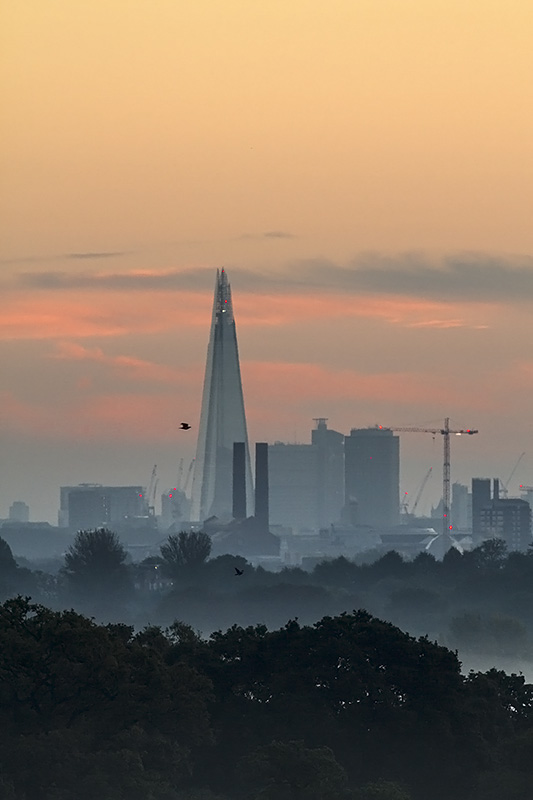 The London skyline looked pretty special, so I had to stop and take a few. My obsession with the Shard shows no sign of abating. To the right a spectacular scene presented itself – the Pen Ponds were masked by a thick layer of mist that hung heavy in the valley. The bellowing was by now in full swing, and there were Stags everywhere. A Stag crossed our path and headed into a small group of trees. The light was by now filtering through the trees, and it looked fantastic.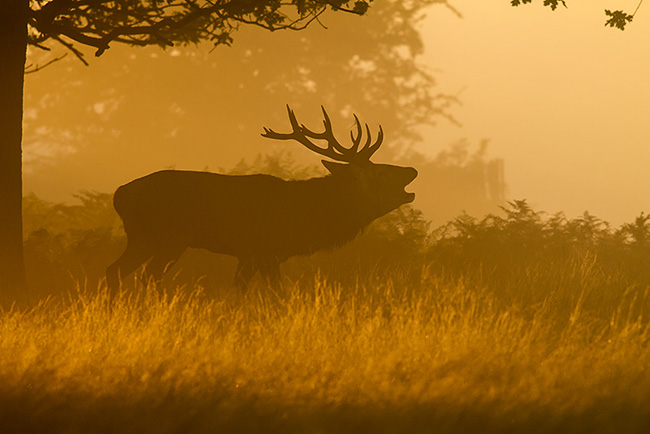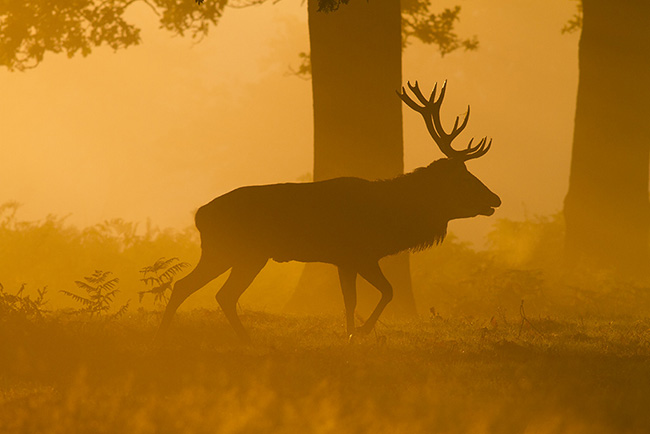 After getting a number of shots of this particular Stag I then changed lenses, switching from the 400mm to the 24-105mm to get some wider shots of the vista before us. A very obliging hind walked across to complete the scene.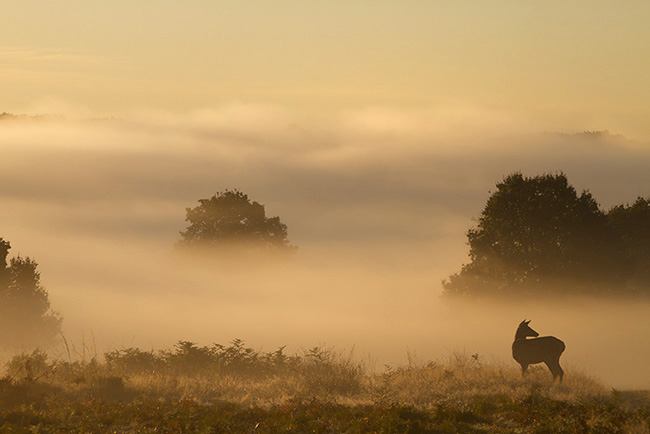 Not long after another Stag walked into the picture and began bellowing on cue.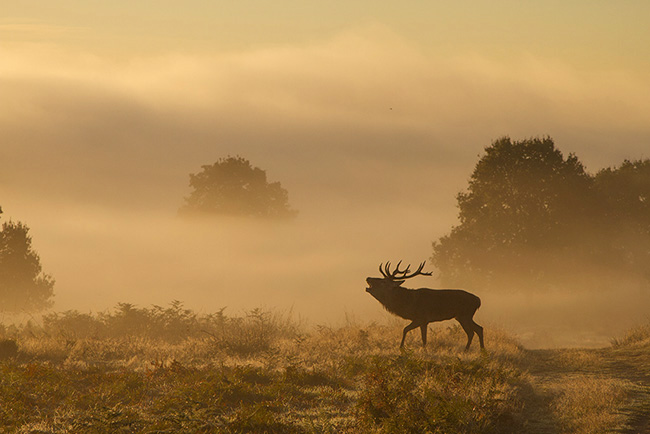 We headed down into the mist where visibility was down to around 15 – 20 feet. The sun was once again filtering through the trees, and once again we were counting our blessings.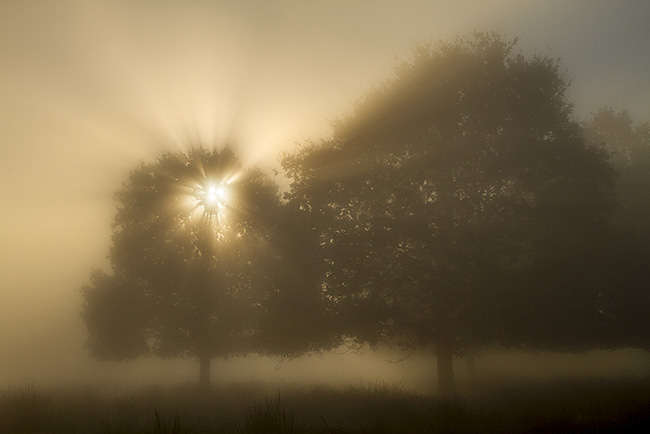 As if that wasn't enough a Stag then walked into the scene to present another opportunity.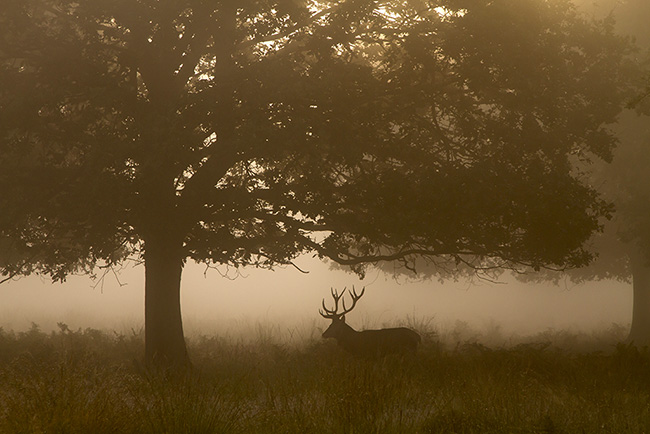 With Stags bellowing all around us but invisible from view we headed further down toward the Ponds.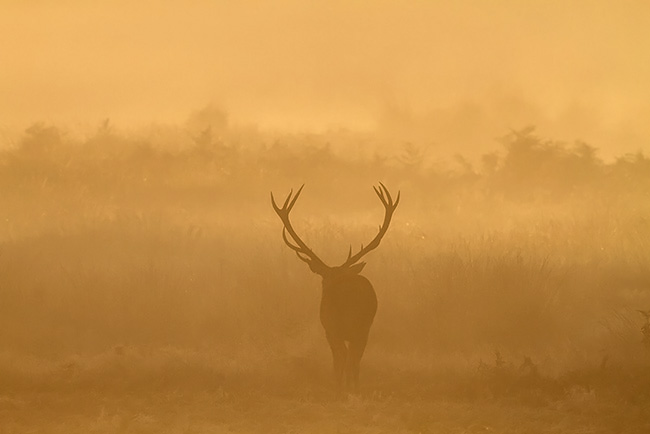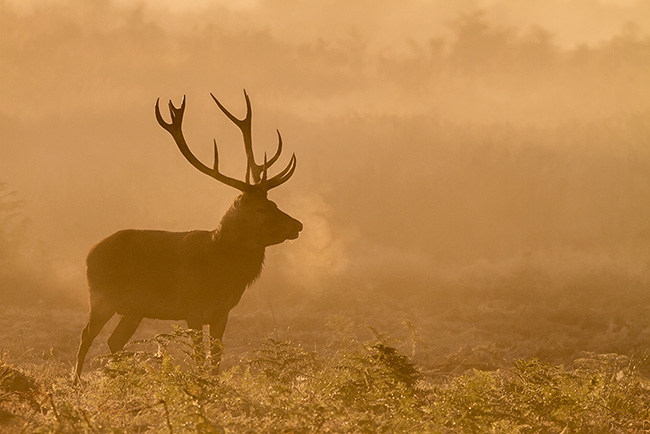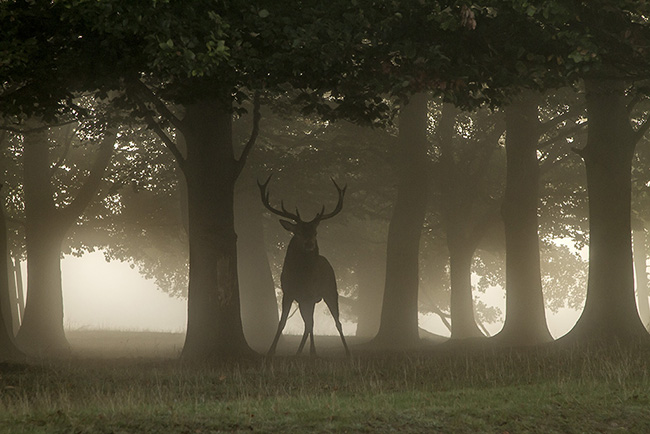 The ponds looked great too, but it wasn't long before the sun rose higher in the sky and the mist lifted. I took a few at the pond before I completely filled my card, and then we headed back to the car.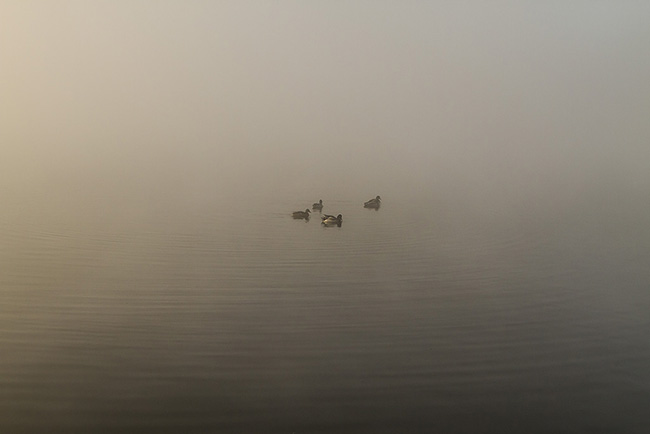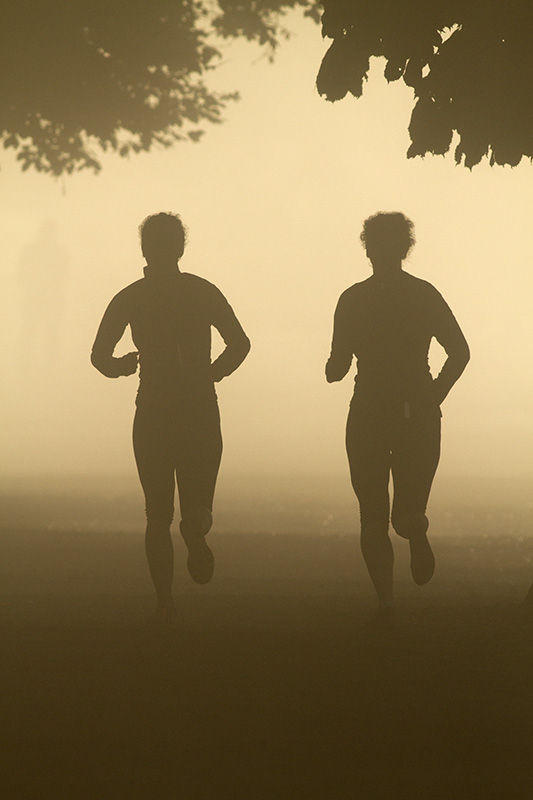 We really couldn't have asked for more, and I was happy to round out my Stag portfolio with the type of shots I felt were missing from my collection. What a day!