Considering what a strange year it's been, it's also been a surprisingly productive one from a photography standpoint. If there's one thing I've learnt this year, it's not to overthink it, just go out and enjoy the simple pleasure of taking photographs. During the most stringent first lockdown, it was surprising just how much I missed photography, and I couldn't wait to get out again with the camera as soon as government restrictions were eased.
Here are some of my personal favourites from the year, month by month.
January
As I get used to the idea of being in my 50s it's become ever more important to continue to try and learn new things and continue to grow both on a personal level and as a photographer. With this in mind I bought a drone at the tail end of last year, and so I was very keen to get out as often as possible in an attempt to get to grips with it. The perfect opportunity arose in late January when a cloud inversion enveloped the Surrey Hills. I first paid a visit to St Marthas Hill and got some footage and stills that have existed only in my mind up until this point. Conditions were absolutely perfect, and it turned out to be one of those mornings that you hope and dream of.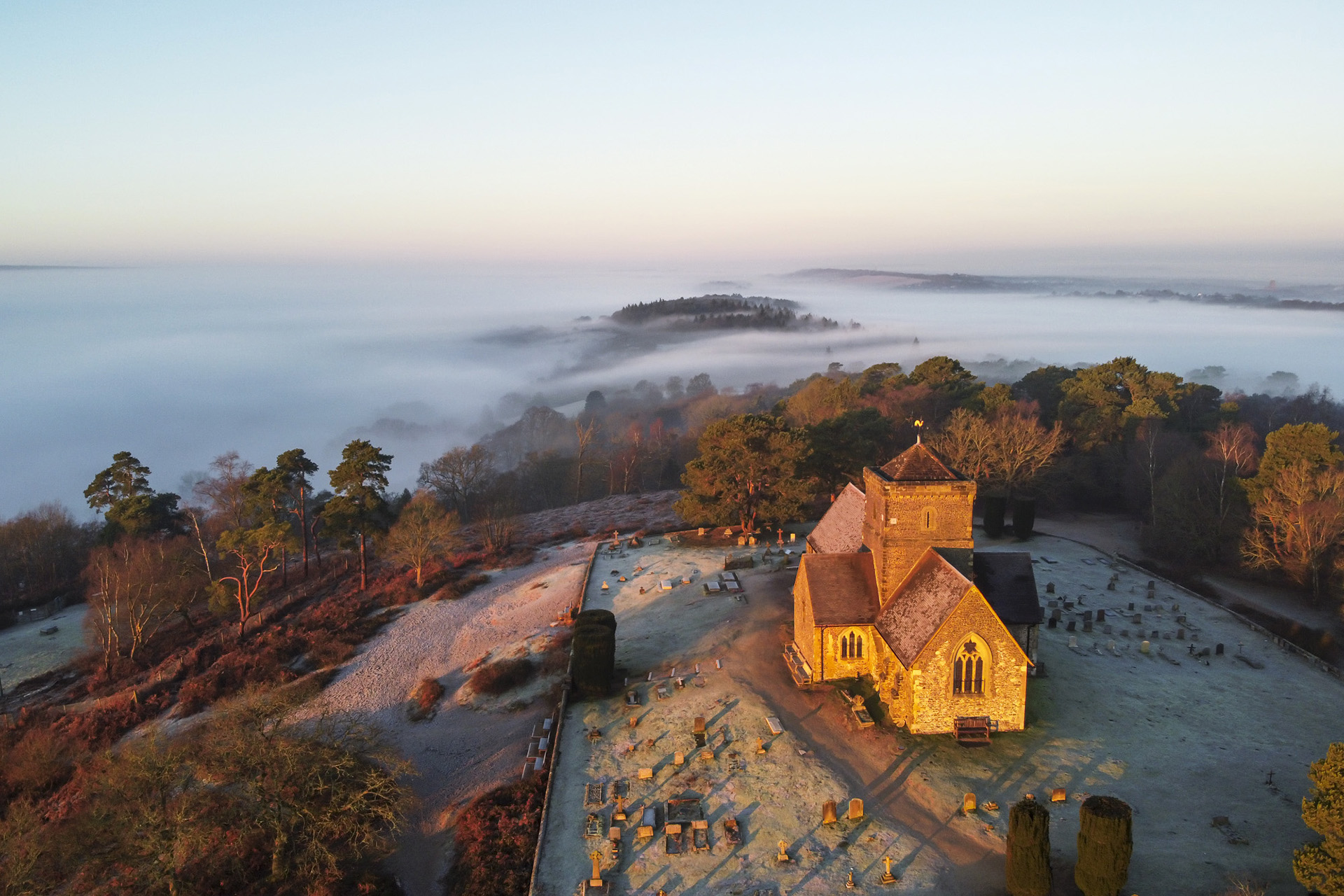 After St Marthas Hill I continued through the country lanes to an area I'd spotted only a couple of days before whilst on a walk with family and friends. Three trees, perfectly aligned, were isolated from the background due to the thick fog, and created the perfect composition. Both this image and the St Marthas image were later shortlisted in Landscape Photographer of the Year, but sadly neither made it through to the book.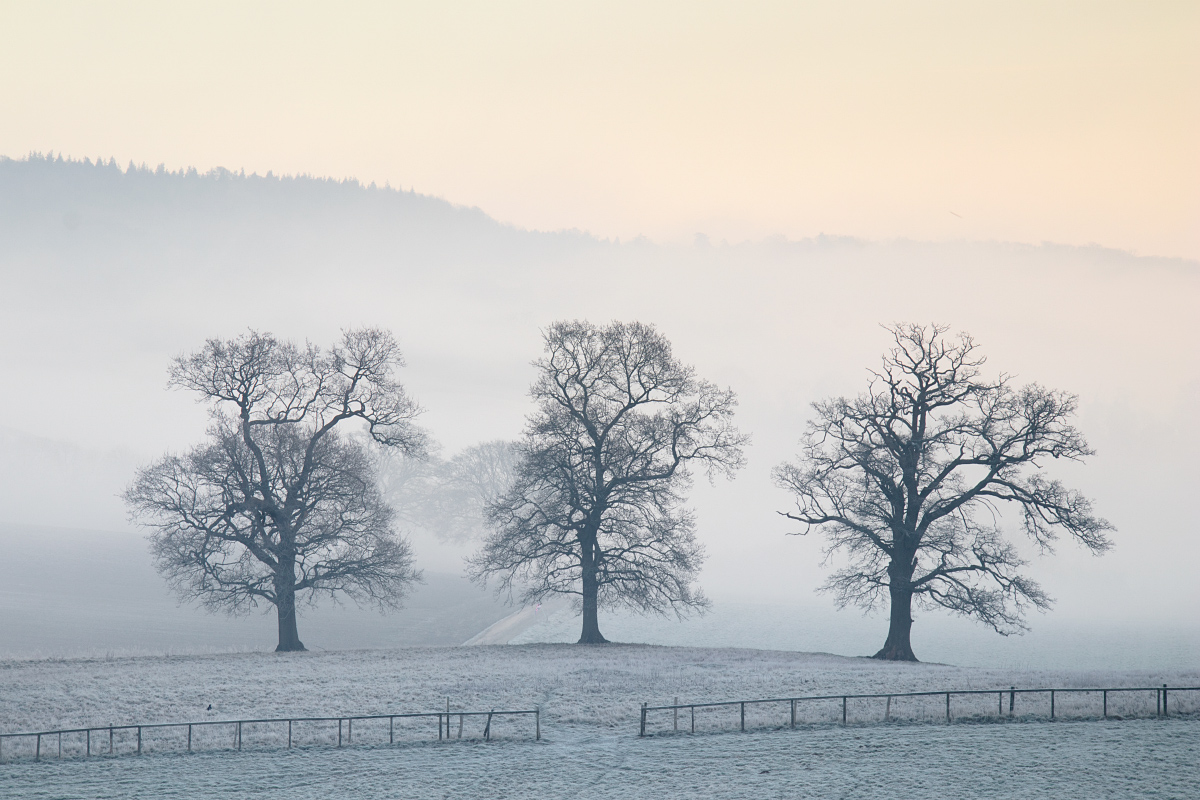 February
When Storm Ciara hit I decided that rather than head to Newhaven, I would travel instead to Littlehampton, where a jetty had caught my eye on a previous visit. Little did I know potential disaster was about to strike. The West beach is accessible via a single route. I thought nothing of it as I parked up, although the high tide had me worried that my car may get washed out to sea. I spent a large portion of the day photographing the breaking waves at the far end of the West beach. Large waves smashed against the broken sea defences and I spent a good while photographing them. I made my way back to the Jetty, and I was fortunate that a very foreboding cloud formation blew in whilst I was there to complete the picture.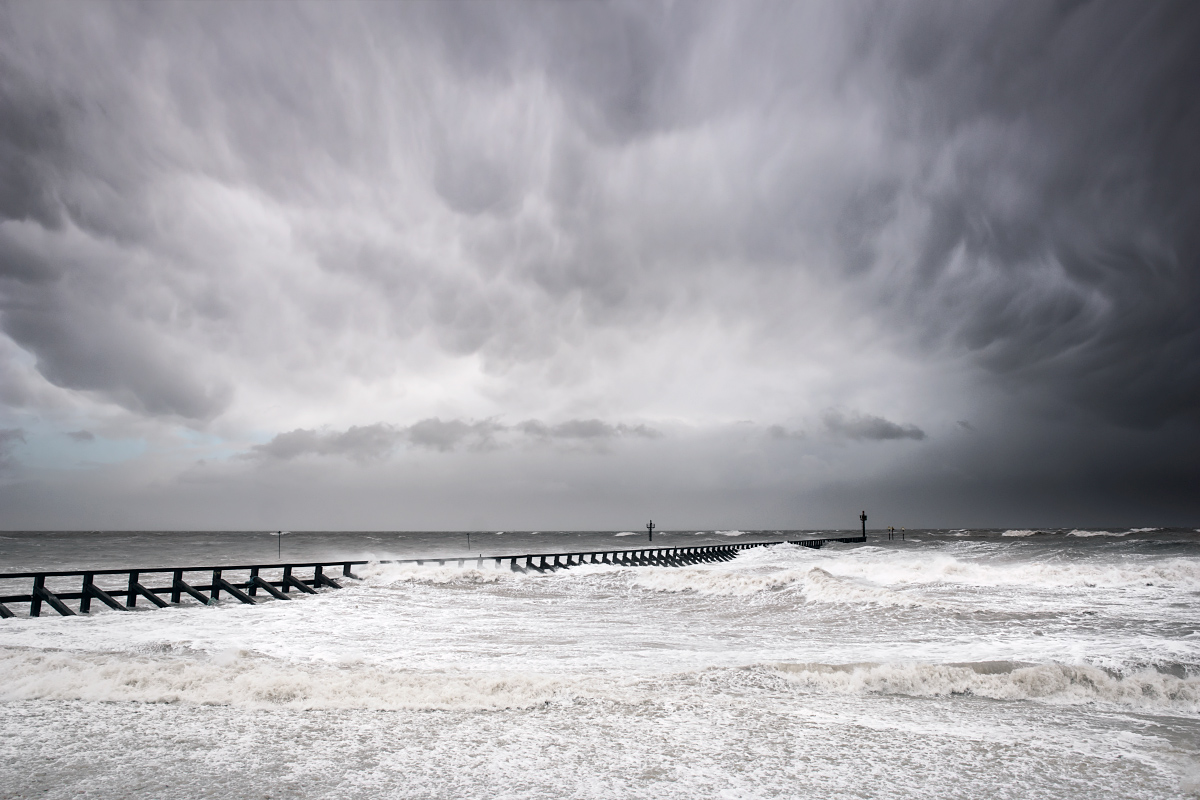 I returned to the car, content that I'd got some nice shots, and began the drive back toward civilisation along the single track road. As I turned the corner my heart was in my mouth. The road was completely flooded. The sea I'd been watching smash the defences had continued on up the beach, across the fields, and right across the road.
Now I'd never been in this situation before, except once in Iceland when we considered crossing a river, before remembering that we'd been told that if the water is as high as the bottom of your door, in all likelihood the whole car could get washed away. The water here was at least this high, and I really didn't know what to do. I sat there for a little while, and a couple of cars took the plunge, so to speak, and made it through. One of them was a Smart car, so I figured that if that could make it through, so could I. When the next car went for it, I followed in its wake, and made it through.
The relief was short lived, when turning another corner I was confronted by another deeper, longer flood. Several cars had parked up. This was not a good situation. We were all now trapped between two floods. If conditions worsened we would all see our cars washed away. Again, a couple of cars took the risk and made it through. I felt I had to be decisive and go for it. My heart was going like the clappers as I drove through, praying the engine didn't cut out. I got lucky and made it through. The brakes failed at first, but after repeatedly stamping on the brake pedal they came back to me. I was shaking, my legs had turned to jelly, but I was one of the lucky ones. I saw on the news the following day that a couple of cars had needed to be hauled out. It may just've been one of the most stupid things I've done, but I'll know for the future.
On a more positive note, I received an email in February to say I'd been shortlisted in the Bird Photographer of the Year, with an image I'd taken back in 2017 when Storm Brian hit our shores, but as with LPOTY it didn't make it beyond the second round unfortunately.
March
Not a great month for photography. I went out for a jaunt on my Birthday round Virginia Water and had a close encounter with a treecreeper, but that was about as good as it got. Four days after my Birthday the lockdown kicked in, and that was that.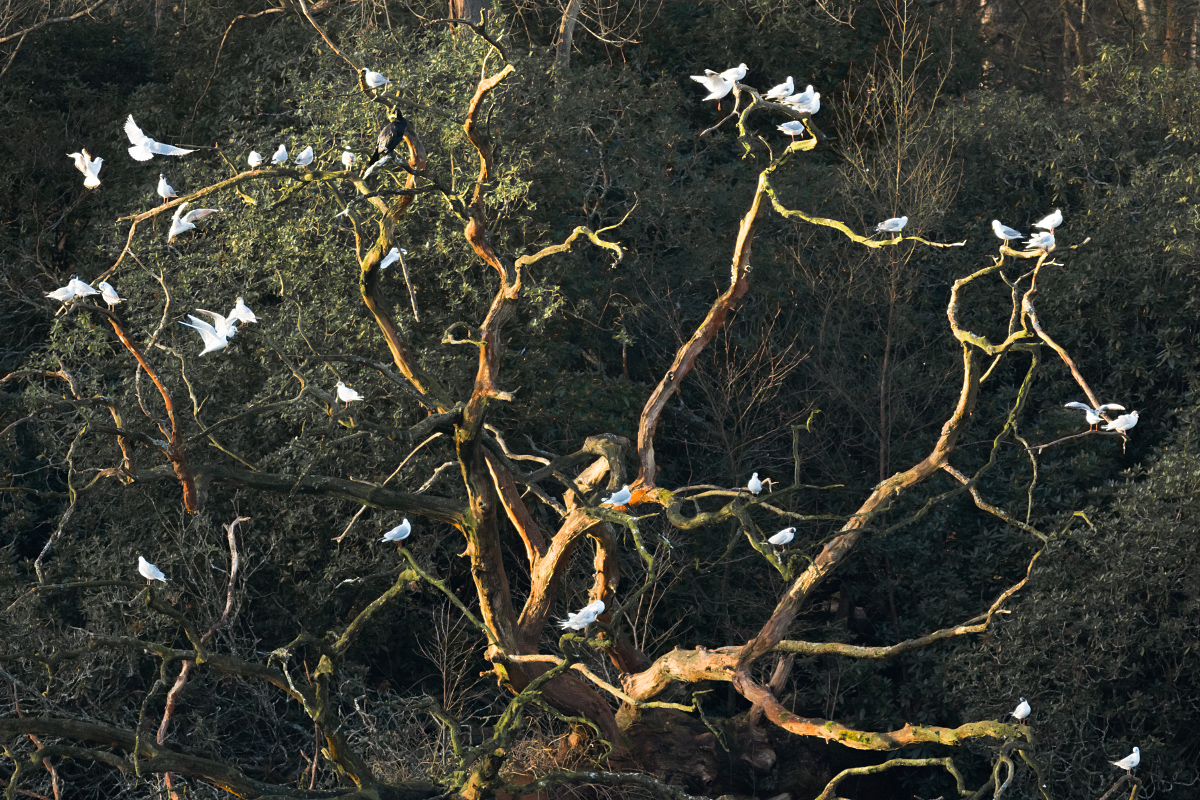 April
What do you do when you can't leave the confines of your house? Why you photograph the Moon of course. With reduced pollution due to the lack of people travelling we had some very clear nights, perfect for shooting the Moon.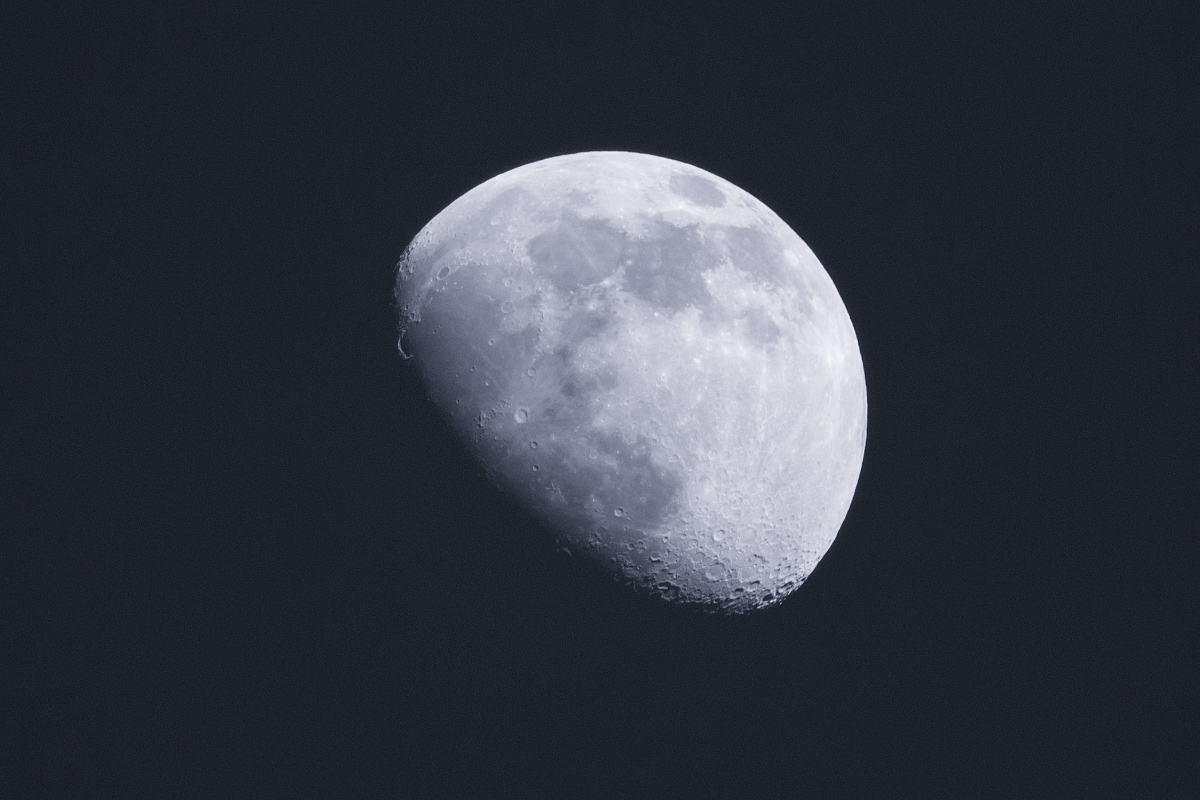 May
Restrictions were eased in the second week of the month, meaning you were now allowed to get in the car to travel to outdoor spaces. Now I have in recent years shied away from bird portrait shots, as I'd felt that they're not the most creative of shots. But with that said, it was so good to just be out again and enjoying the simple act of taking photographs, that I seized upon the opportunity to capture a couple of species that I'd either never successfully photographed before, or needed to improve upon.
First up was the Dartford Warbler, and one evening at Brentmoor Heath I had some wonderful close encounters with this rather special bird and finally got the kind of shots I'd only dreamt of for years. I'd really missed that adrenaline rush when you're in pursuit of a shot. It was good to be back.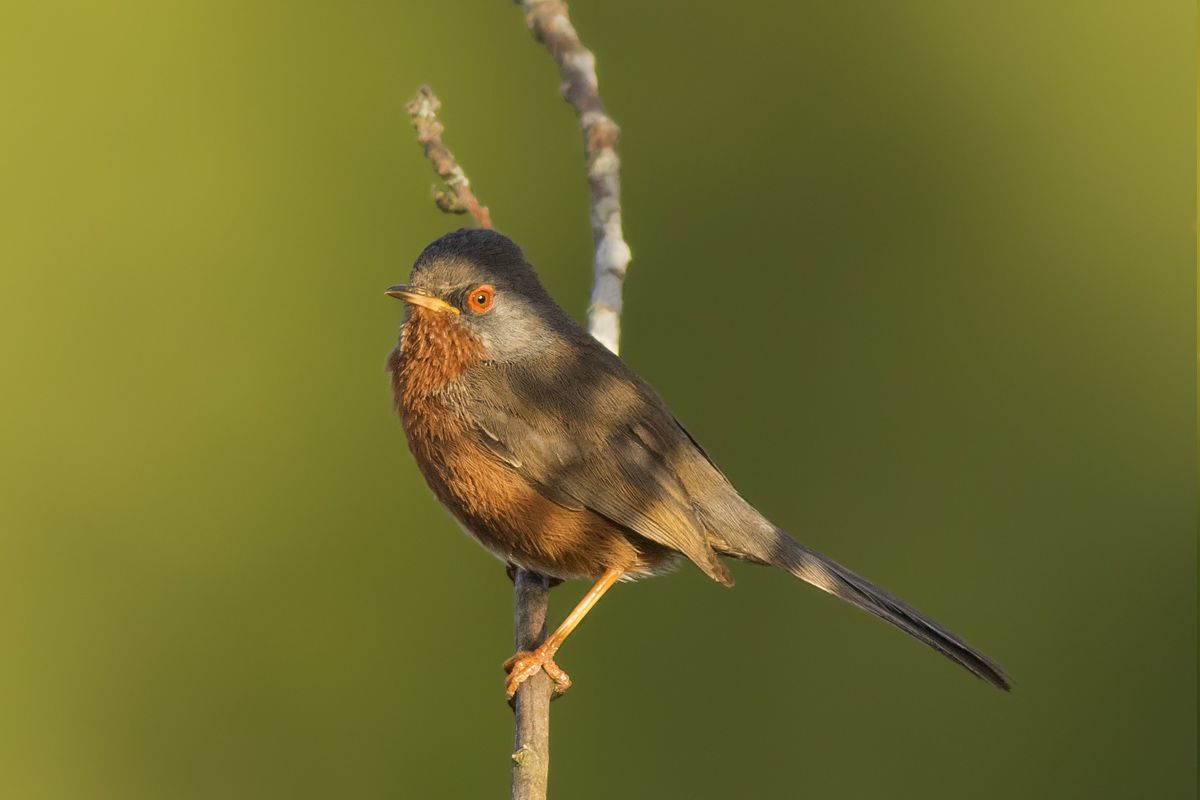 Now I know that photographing Colin the Cuckoo at Thursley is frowned upon in certain quarters, but frankly I don't care. I had a very enjoyable evening in his company and came away with some shots that were a vast improvement on my previous efforts. Being able to get such close up views of such an enigmatic bird was a real privilege.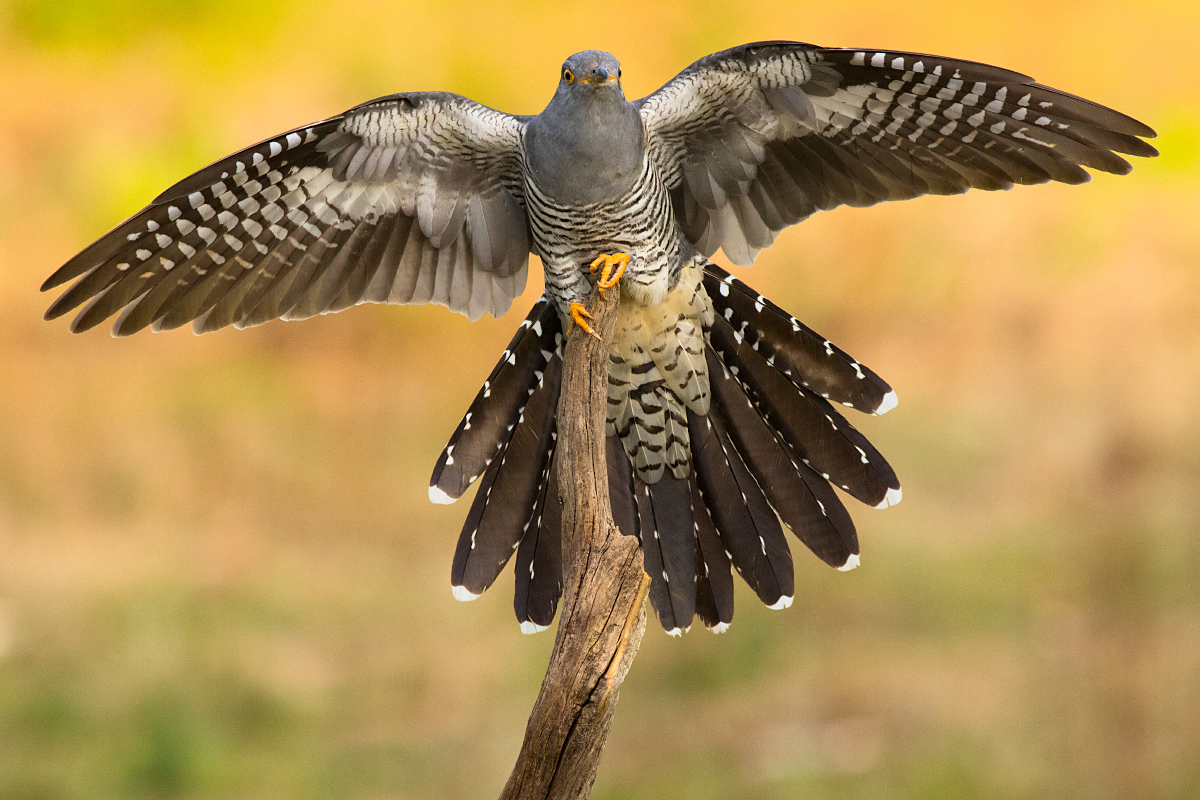 June
Redstarts are one of my favourite birds, but I still didn't have a shot of one that I was truly happy with. They were though, along with the Cuckoo, a regular visitor to the perch setup at Thursley, and so I returned one morning and focused my attention on the Redstarts. Colin must've felt like he was being ignored.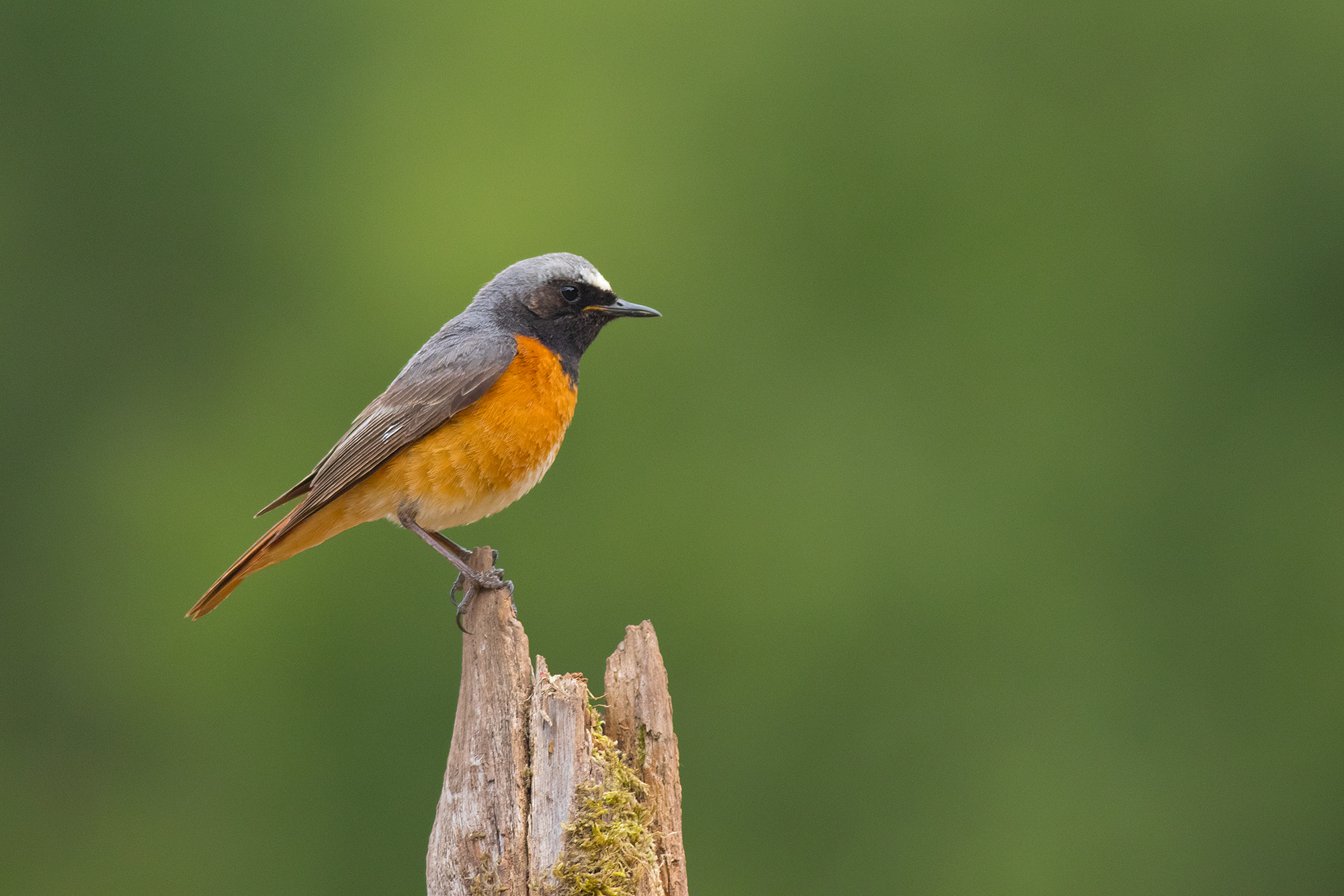 On the way back I managed to get some shots of another species that I have something of a fascination for, the Treecreeper. A pair were nesting in an old oak tree, and I was able to photograph them as they headed back and forth with food for their young.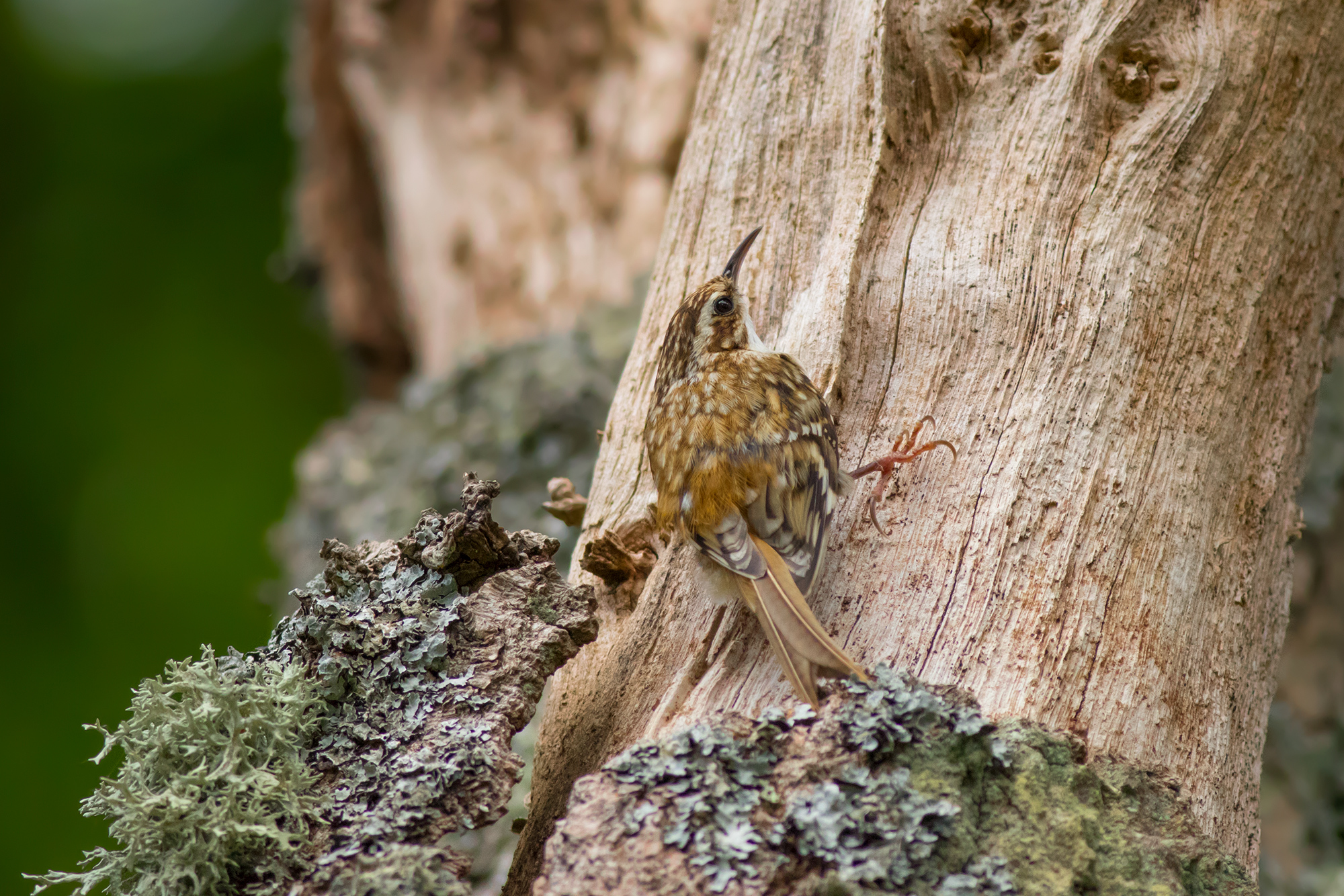 The easing of restrictions also enabled me to catch our Peregrines fledging. I took a day off work and got to the Peacocks car park very early hoping to catch a food pass or two. After three or four hours very little had happened, but then the female returned with lunch and it all kicked off. It all happened in close proximity and I was able to get some frame filling shots of a food pass. I was a very happy man.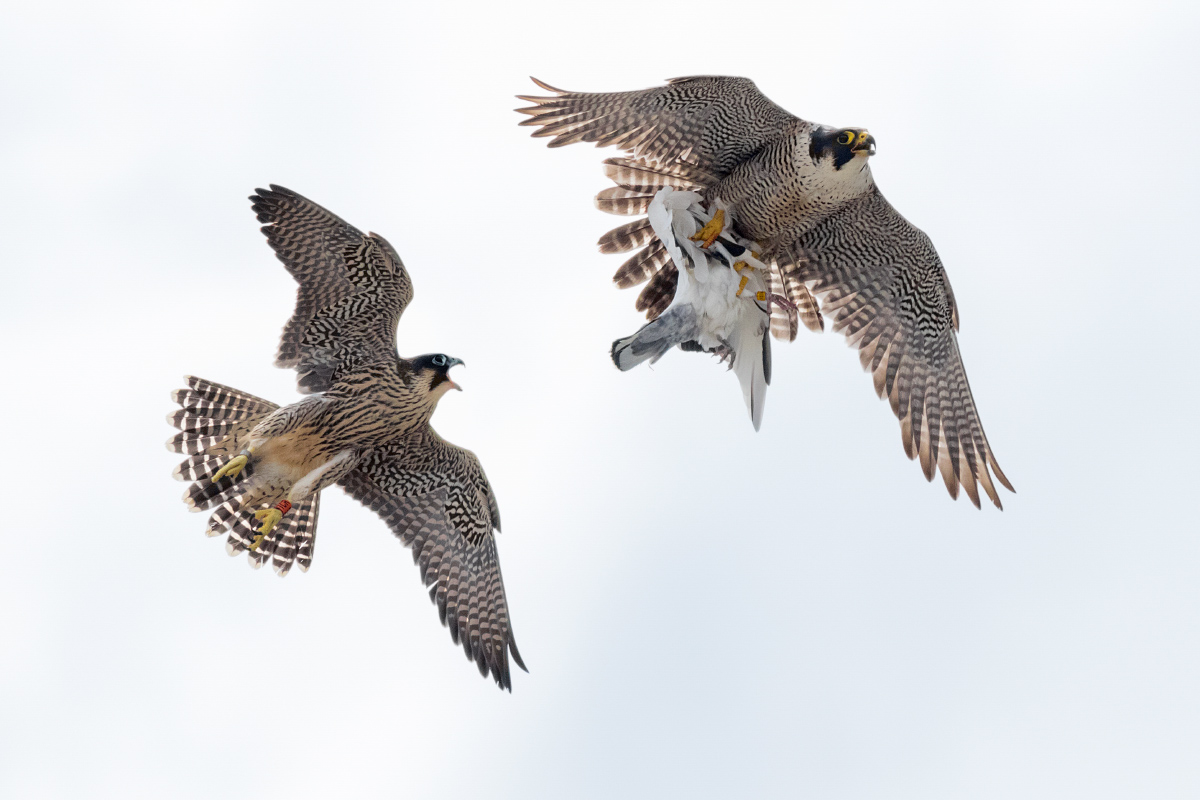 July
I never feel particularly motivated come July, but I did manage a trip to Virginia Water to channel my inner Monet and experiment with a little ICM.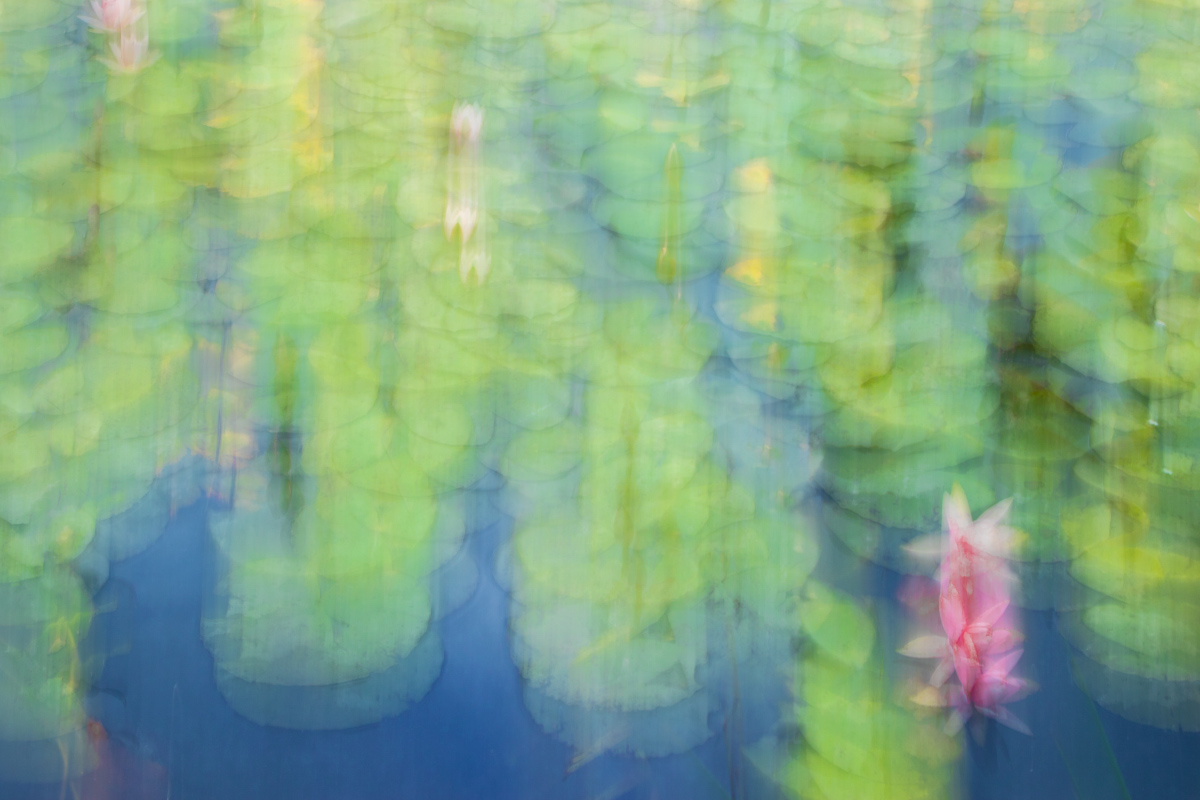 August
I heard on the Twitter grapevine that a Great White Egret was visiting a local nature reserve. I'd always wanted to see and photograph one, but had never actually seen one before. I'd never been to Edenbrook in Fleet before either, and it was a great little reserve. I saw the Egret, but it was in a distant field. I carried on my exploration, and found my way to a large pond. No sooner was I there than the Egret flew in and gave me some unbelievably close, frame filling views. It was a very bright day, giving me the opportunity to expose for the white plumage and throw the background into darkness for some high contrast images.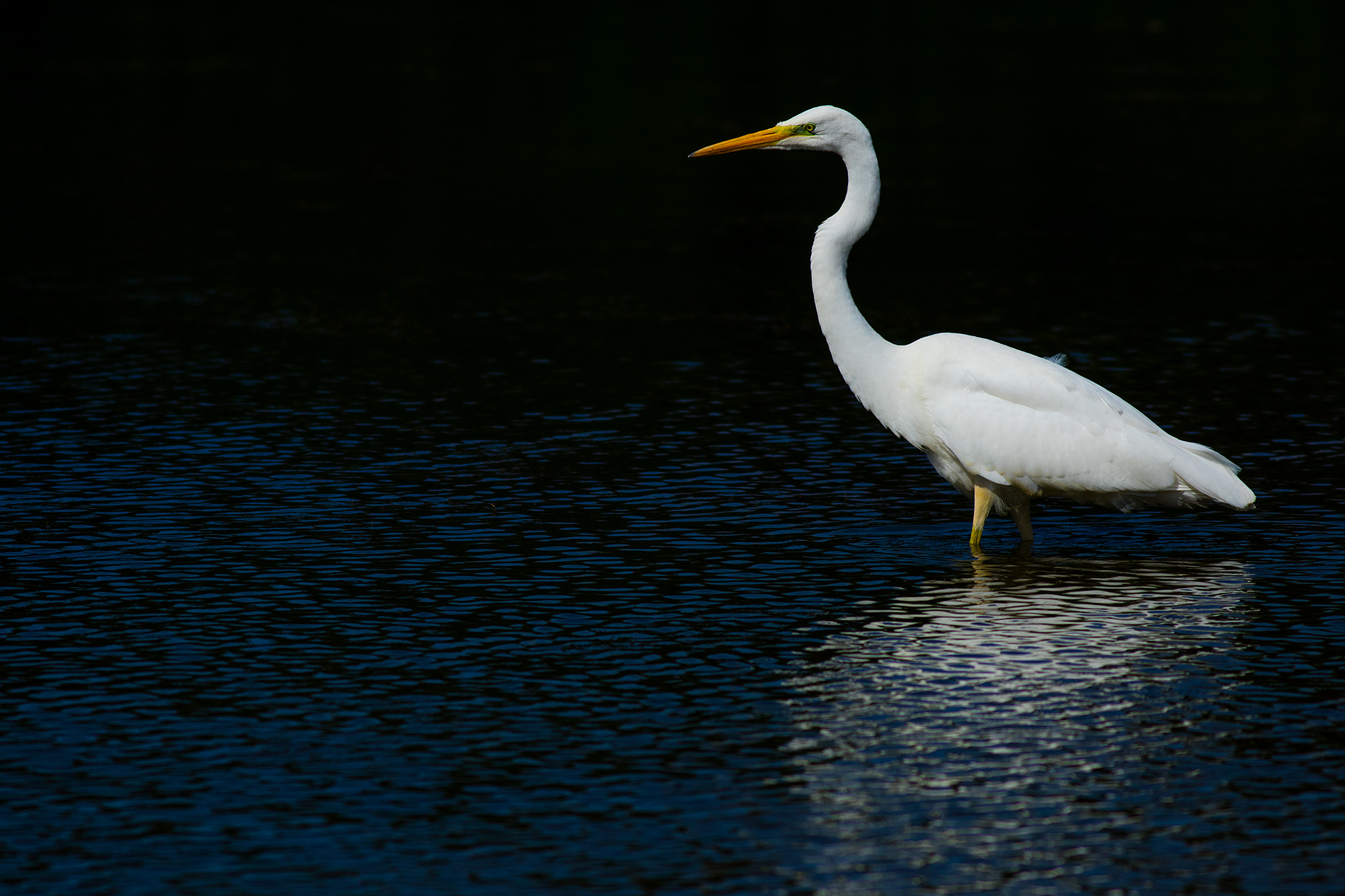 It hadn't been a good year for a number of local heathland sites, with Thursley Common, Brentmoor Heath and Chobham Common all experiencing devastating fires. I attempted to document the aftermath at Thursley and Brentmoor, and one morning at Brentmoor I was lucky enough to have some mist. As the sun shone through the trees a single beam picked out a fresh sapling. When I saw it I ran with heavy backpack and tripod flaying about, desperate not to miss the light. It must've appeared quite comical to anyone watching.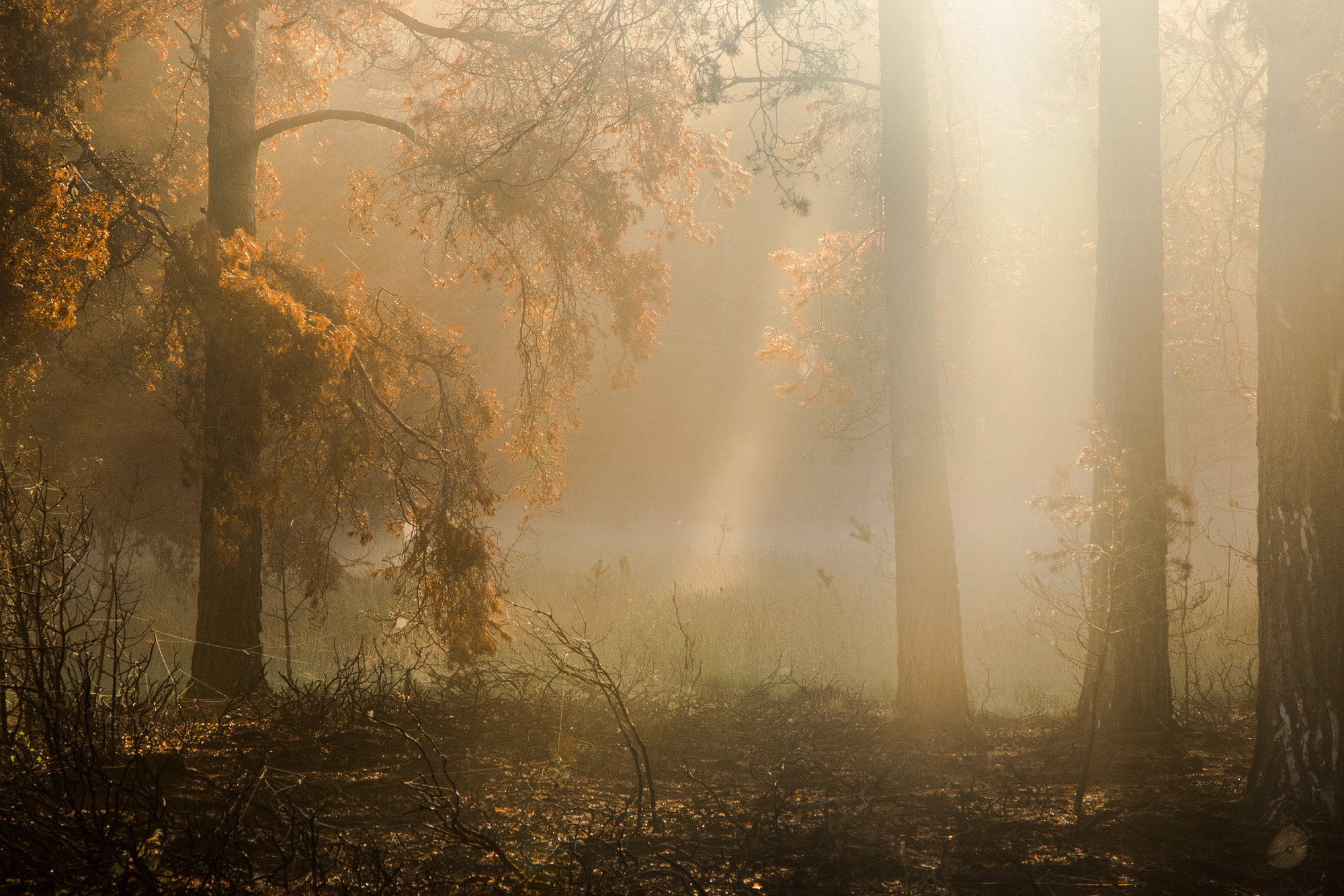 September
I took a couple of days off in late September and had a fairly unsuccessful day at Richmond Park. The following day I headed to Fleet Pond and fared a little better when I chanced upon a Little Egret out on one of the islands.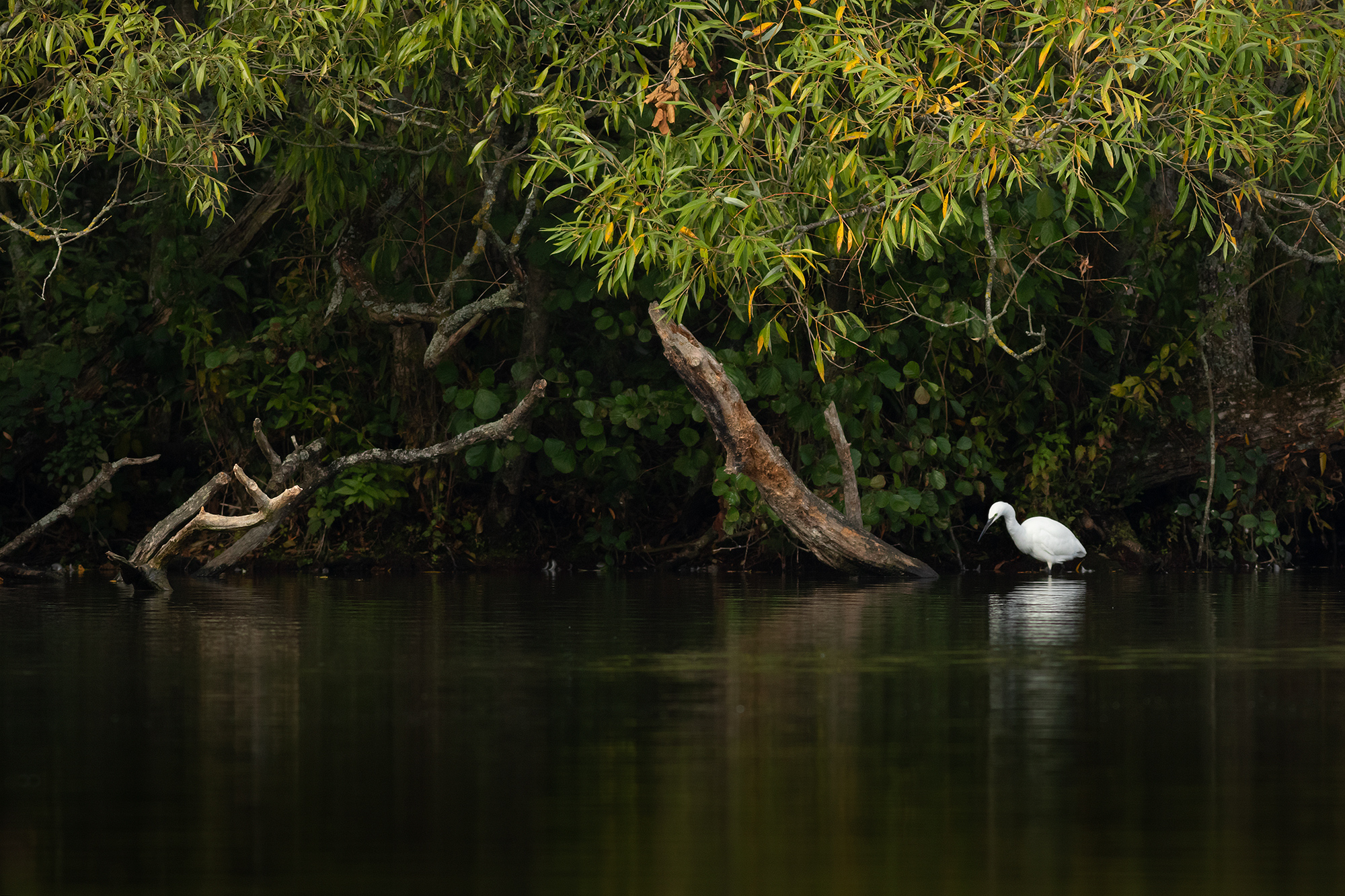 October
Early October and the first of the season's storms, Storm Alex. I headed to Newhaven (didn't want a repeat of February at Littlehampton), but conditions weren't quite as strong as I'd hoped. A small group of Oystercatchers saved the day though, and gave me something to focus on.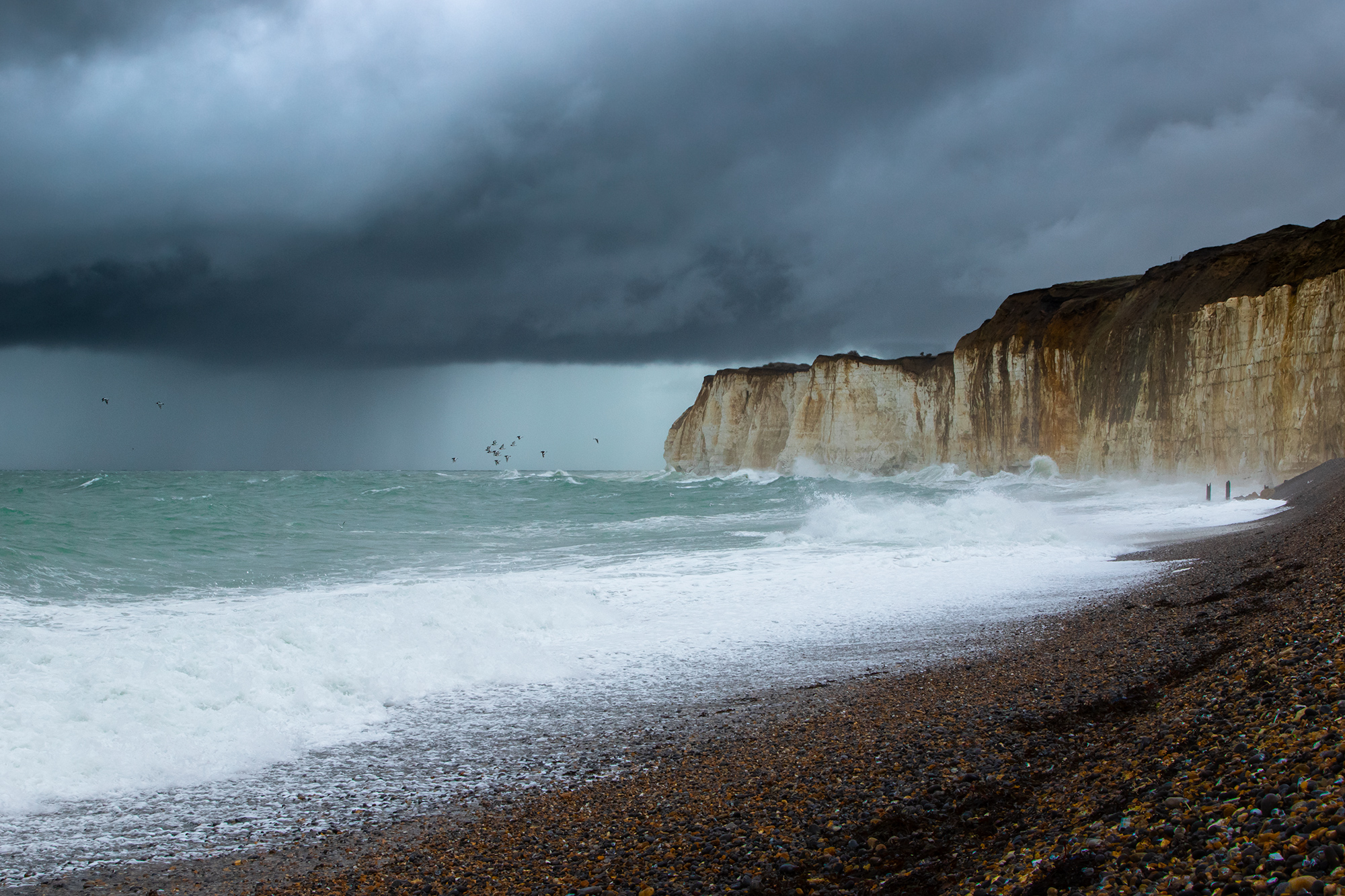 In late October I travelled to Norfolk to see the 'Snettisham Spectacular'. I'd wanted to see this for so many years, and this year I finally got round to it. For a little while the threat of a second lockdown seemed as if it would jeapordise my plans, but thankfully it held off just long enough to allow me to travel. I'd booked a couple of nights in a B&B in Hunstanton, and hired a 500mm lens from Lenses for Hire, so I was very relieved that I could still go. It was an incredible experience, more than living up to my expectations. Once settled in the B&B I set the alarm for 4.30am, and I was in the hide at 6am to get a good spot. The sight and sound as a record number of 140,000 Knots spilled into the lagoon was incredible. I'd certainly never seen anything quite like it before.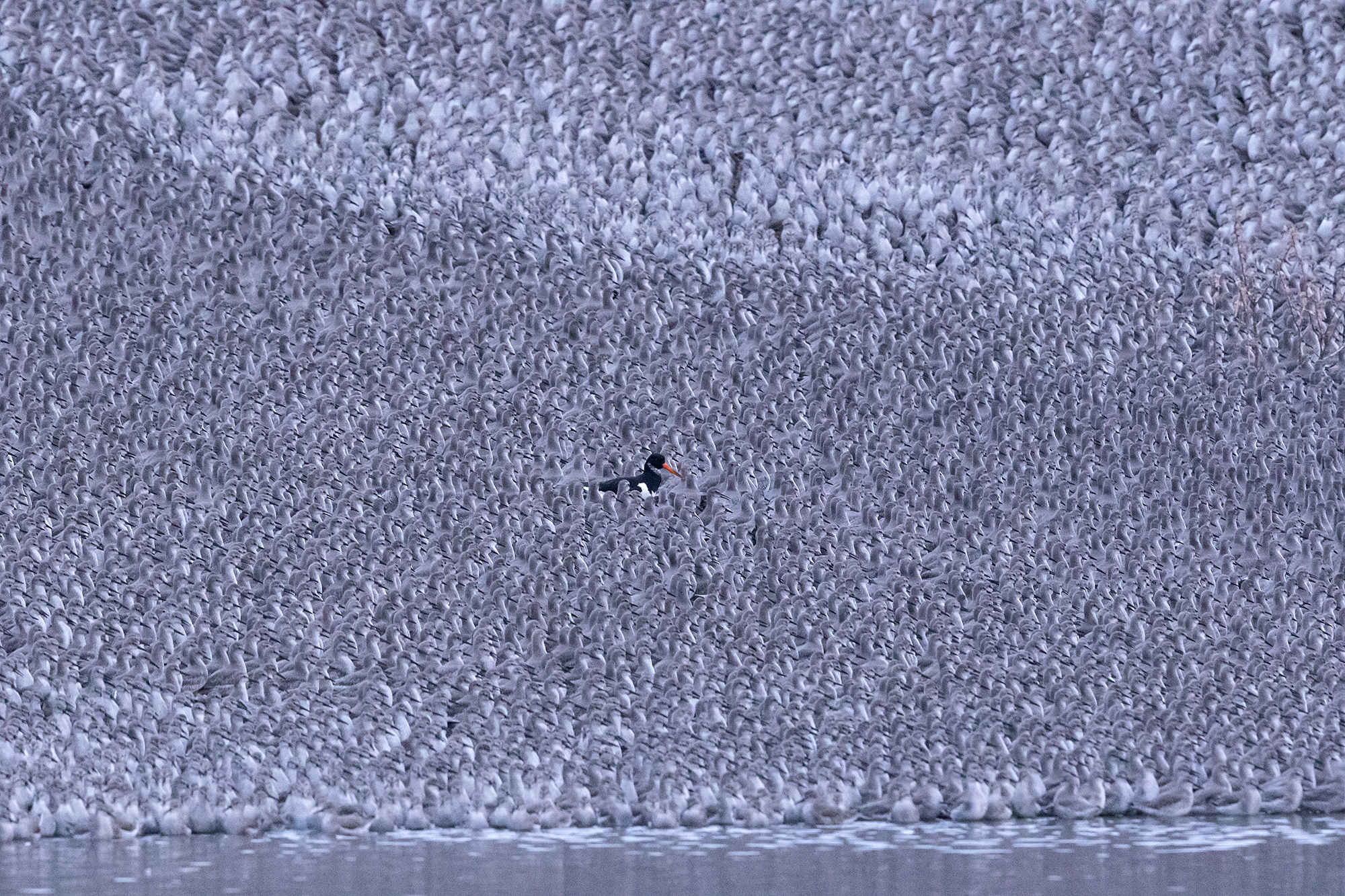 Once the tide receded and they left the lagoon I headed towards the mudflats. A Peregrine flew in and sent all the Knots up into the air, creating magical shapes in the sky as they evaded the predator.
I came away with so many great shots, one of my most successful days ever with the camera, and one that will live long in the memory.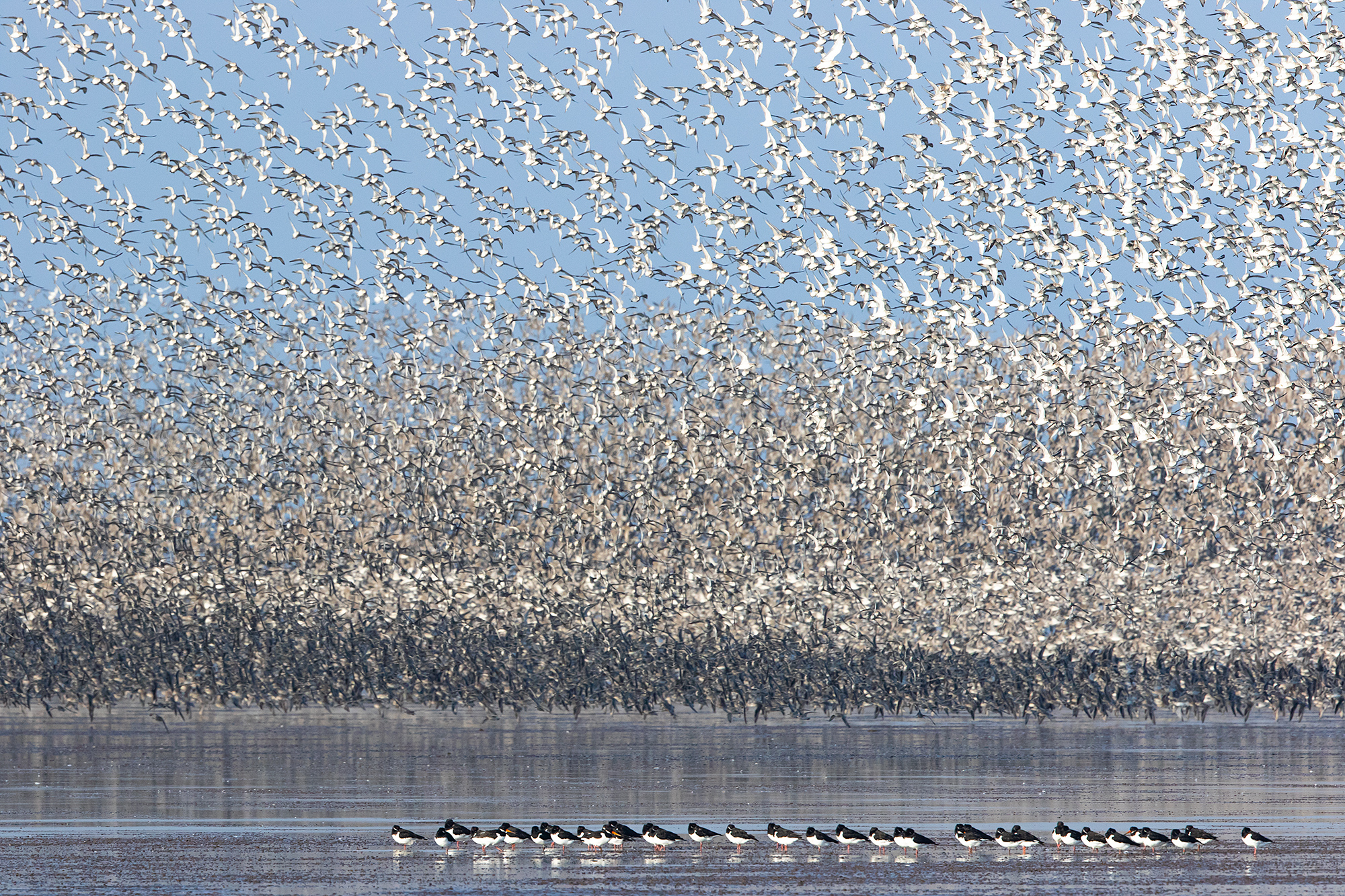 November
Down my neck of the woods we had to wait so long for any Autumn mists. They did eventually arrive though, and I took an impromtu day off and headed towards Thursley Common, keen to capture all the burnt trees in a heavy fog. When I got there my plans were soon scuppered, as the majority of the burnt trees had all been cut down, but by way of recompense there was this beautiful tree standing alone, with the fog creating a beautiful separation from the background.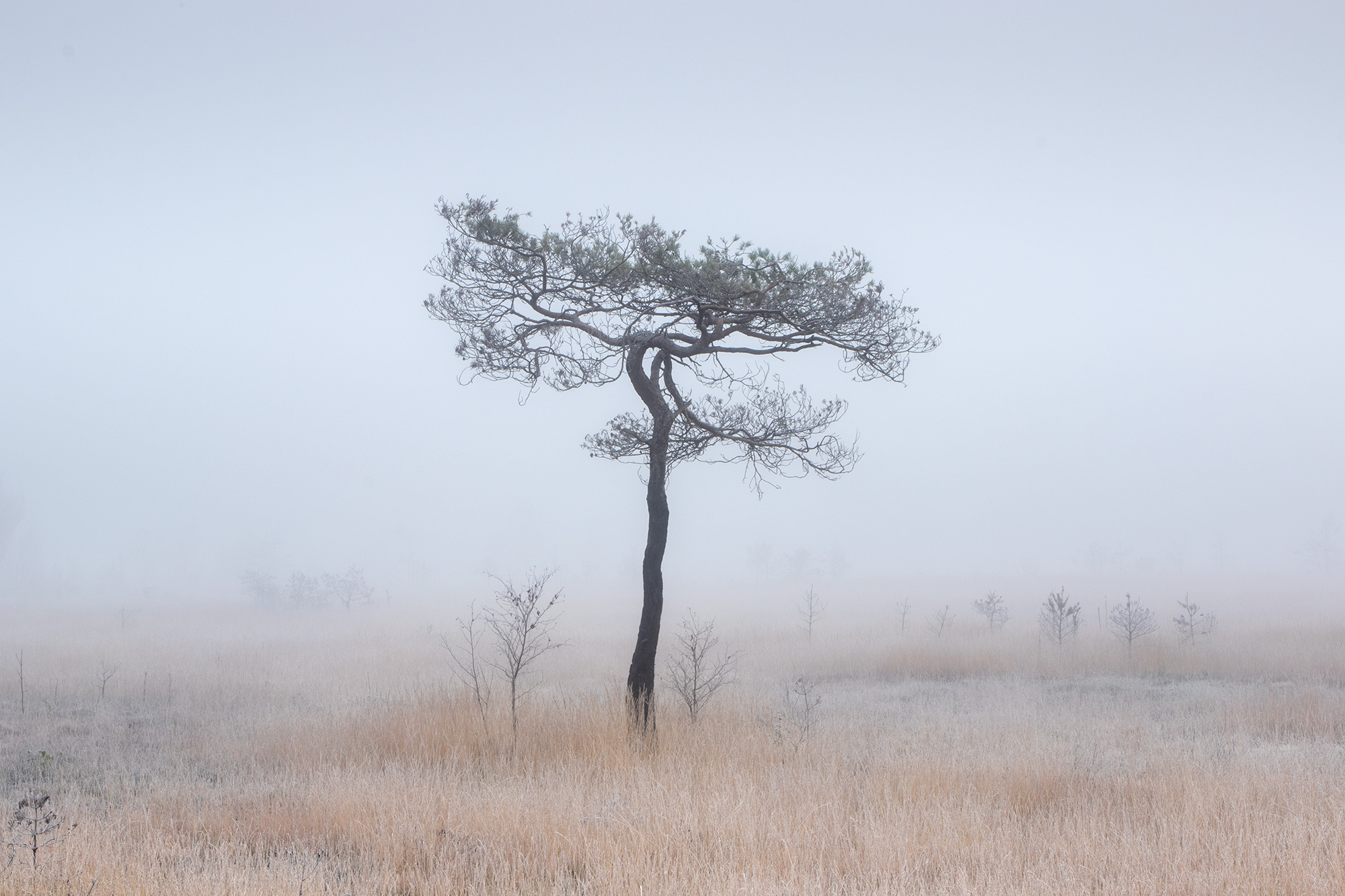 December
I had some great new at the beginning of the month, that 'The Imposter' image I took at Snettisham had been shortlisted in the British Photography Awards in the Birdlife category. Here's hoping that, at least as far as this year goes, it's third time lucky and makes it through.
We had a couple of foggy mornings in early December, and I managed to get out before work for an hour before the fog lifted. With time restricted I headed to Frimley Fishery, a location that I've spent a lot of time at over the last few years as I was producing images for my book, four lakes. Although the book has now been published I'm not done with it just yet. It's a great location, and it still continues to surprise. In the scene below the fog was clearing, revealing a wonderful little area of silver birch, with some autumn colour still remaining.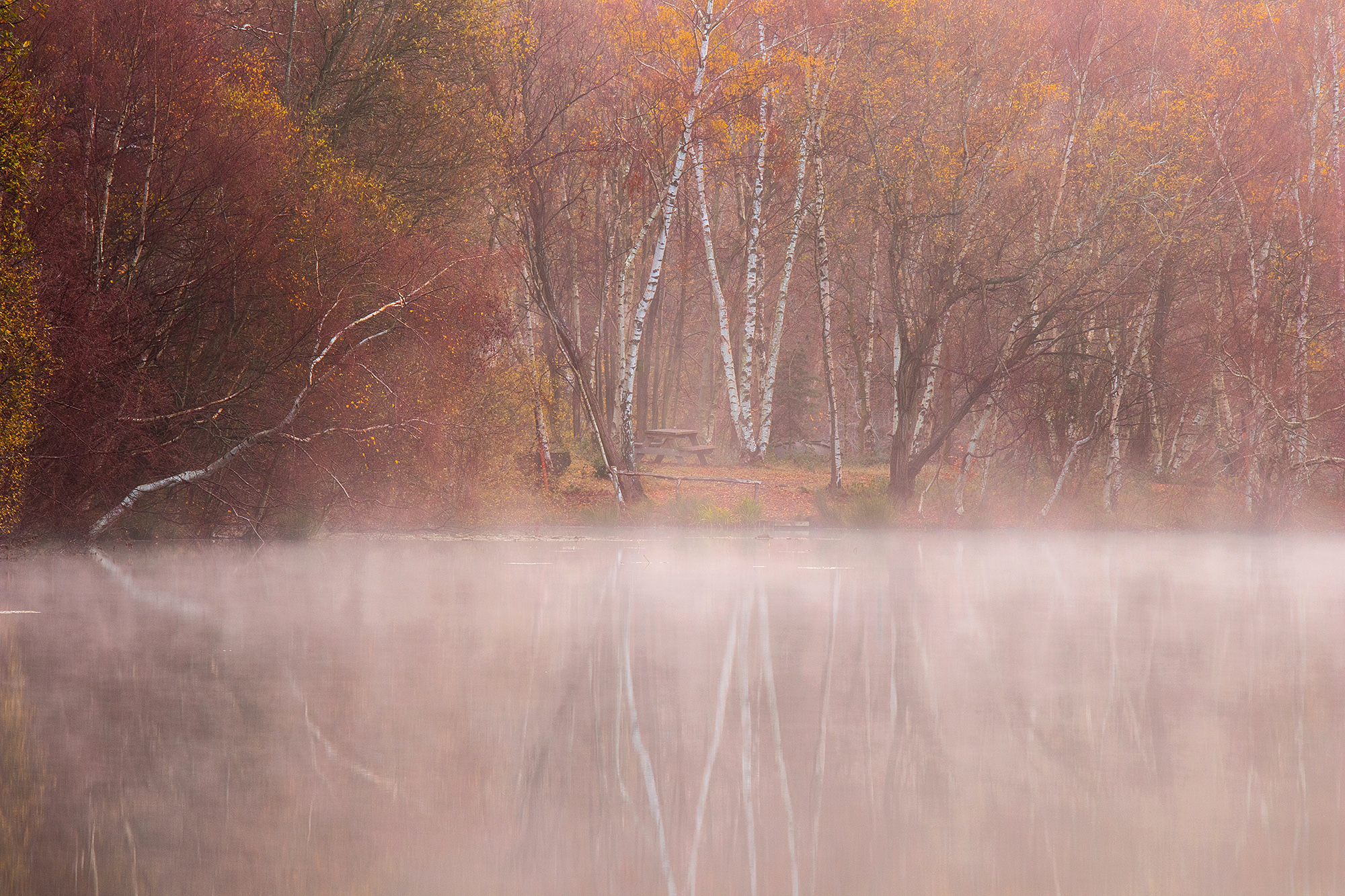 I had one final piece of good news, when flickr featured an image I took back in 2011 in their 'Flickr's Top Photos of the Decade' feature here. It was a shot of Bluebells taken at Micheldever Woods, and it's been far and away my most successful image on flickr, gaining almost 10 million views, with over 39,000 faves.
Here's hoping 2021 sees a return to some kind of normality. Merry Christmas and a Happy New Year to everyone!