Ten years on from my original trip to Iceland I returned again, this time with the family. My lovely wife had bought flights to celebrate my 50th Birthday. I was keen to try and see a couple of places I hadn't seen before, as well as show the family some of the best bits of Iceland from my previous trip.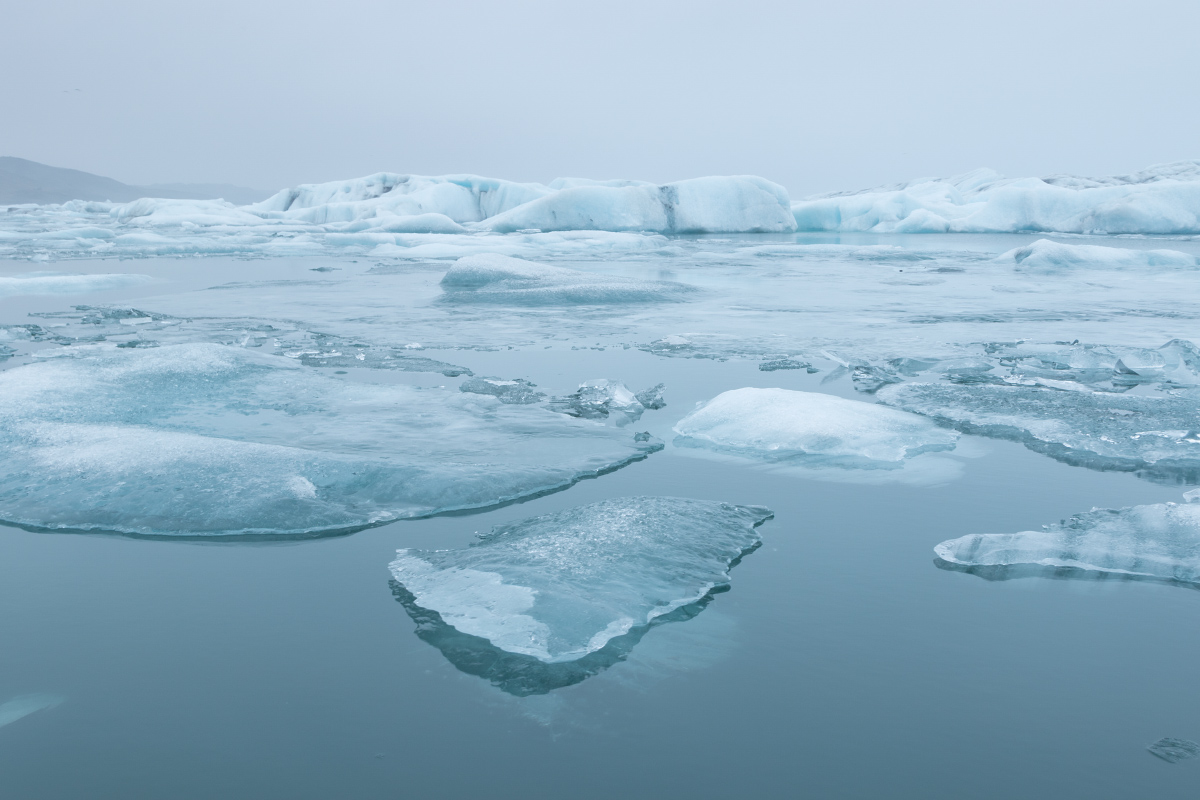 Day 1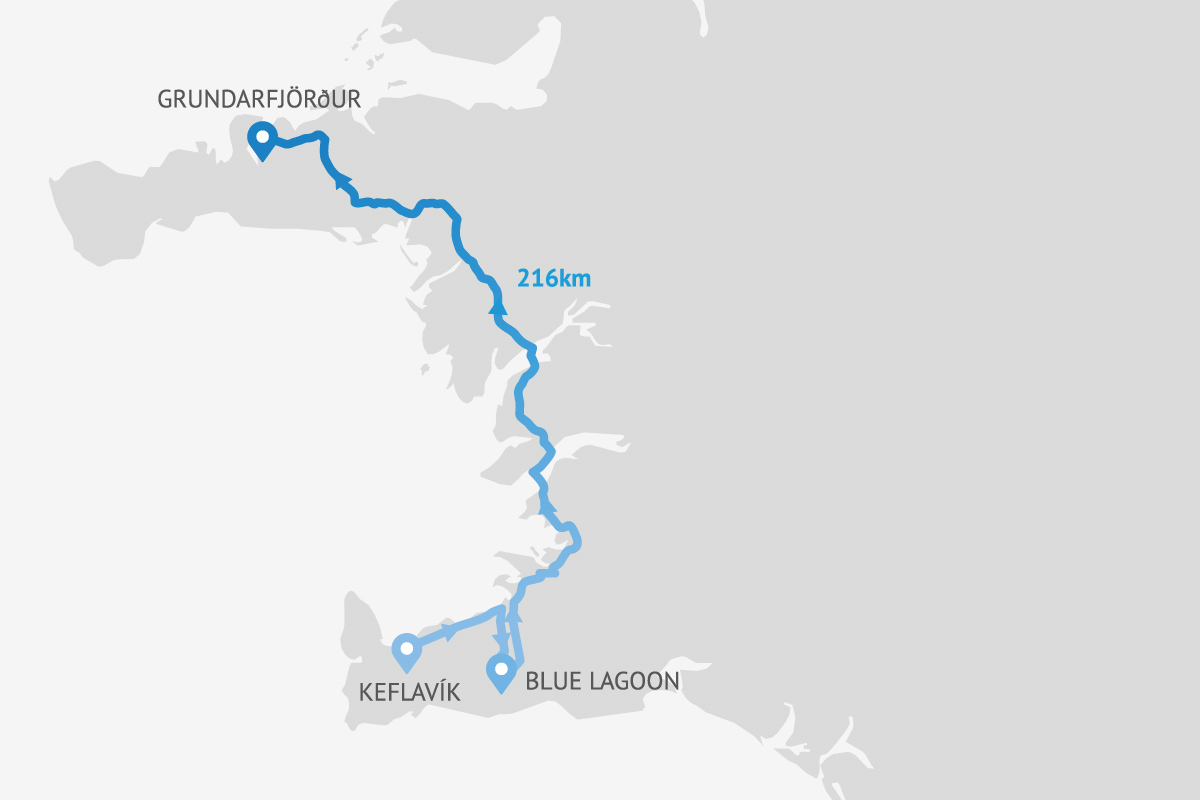 We set the alarm for 4 in the morning and headed for Heathrow. We'd booked car parking at Purple Parking, and left with plenty of time to spare. The sat nav was taking us on a different route to the one I would have preferred, but I assumed there must be congestion on the M25, so we approached the car park from behind rather than the front. We could see Purple Parking and turned right to what looked like the entrance. A barrier was down, you just needed a card to open it, but we didn't have a card. Maybe this wasn't it at all. We reversed out and headed further up the road, but couldn't see any other entrance, so we headed back and tried again. Maybe we'd just missed something. After joining a small queue we approached the barrier once more, with a queue behind us. We quickly realised that no, this definitely wasn't Purple Parking. I tried to reverse, but we couldn't get very far because the car behind had parked up very close. I had to get out of the car and politely ask her to reverse a little so I could get out. The look on her face told me all I needed to know about what she thought of me. By now I was getting very tense, time was ticking by, and I was beginning to panic. Then we realised we needed to drive all the way around, back onto the A4, and there we could find the entrance. The relief was something else, and we eventually got parked up with time to spare. Thankfully the flight went with out a hitch, and when we touched down at Keflavik airport the sun was out.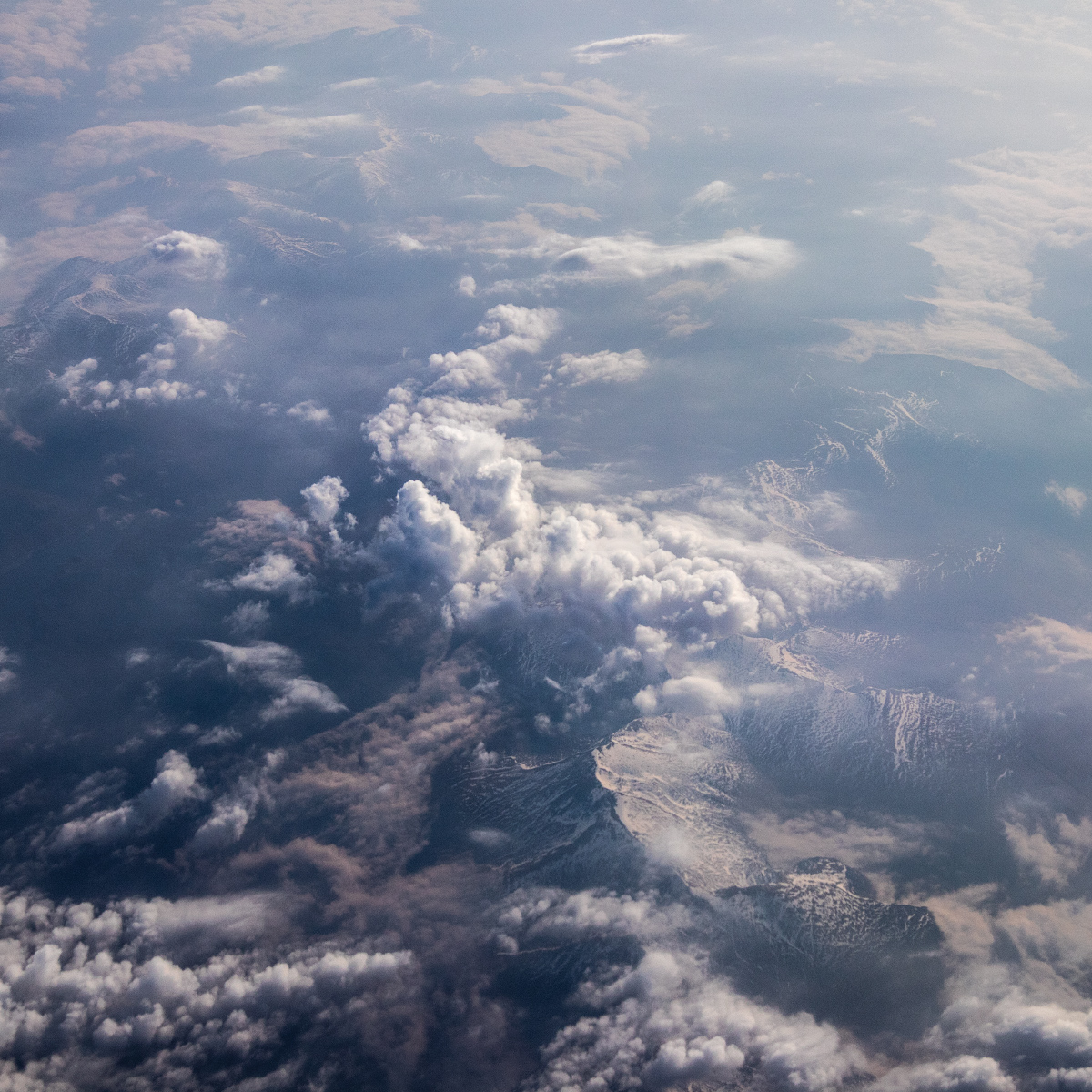 As we stepped out into the fresh air there was a strong wind blowing that was absolutely freezing! Which worried me slightly knowing we were heading for the Blue Lagoon where we'd be down to our swimming trunks! Although horrendously expensive, the Blue Lagoon was great and the kids loved it.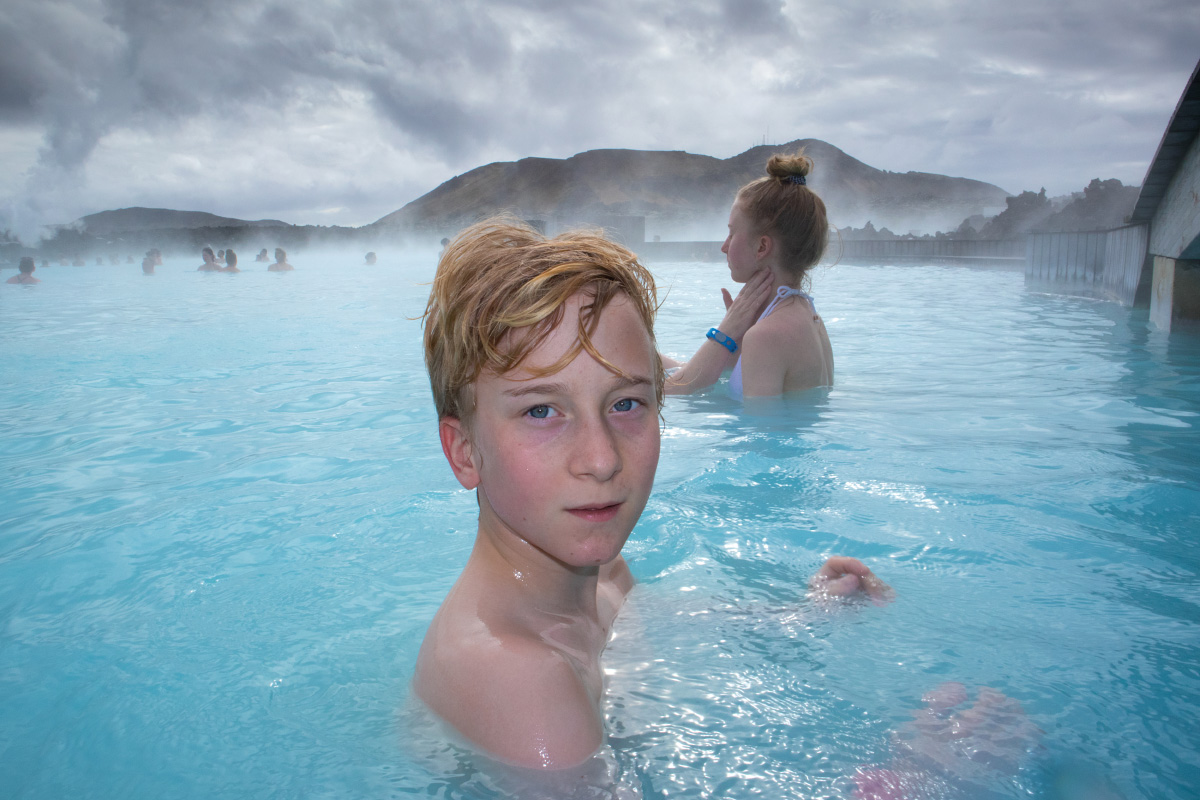 We couldn't stay forever though, as we had a long day of driving ahead of us. We'd originally planned to stay in Reykjavik the first night and then head to the Snæfellsnes Peninsula on the second day. British Airways soon put paid to that. Having planned everything meticulously and booked our accommodation for each night, BA decided to cancel our flight and offer us one a day later. So in order not to have to cancel and rebook every single night we decided to move our booking in Reykjavik from the first to the last night, and head instead straight to Grundarfjörður to see Kirkjufell Mountain. According to Google Maps it was a three hour drive, not too bad I thought, except they were way out. It was close to six hours, and I began to seriously question my own sanity.
As we reached the Peninsula things got a little hairy. We didn't have 4 wheel drive, or tyre chains, and when we headed through the mountain passes it was decidedly icy. We made it through though, and it was a relief to get to Grundarfjörður. I was very tired, but as we only had the one night I headed straight out to Kirkjufell. Having seen this spot so many times in photographs it was great to finally see it in the flesh, but due to the cloud cover the light was unfortunately very flat. Any hope of seeing the Northern lights here were soon scuppered. Our friends Colin, Lisa and Finn were also over, and stayed the first night down in Reykjavik. The skies were clear down there, and they were treated to a wonderful display. I couldn't believe it, if we'd stuck to the original plan we'd have seen the Northern Lights! I blame BA entirely.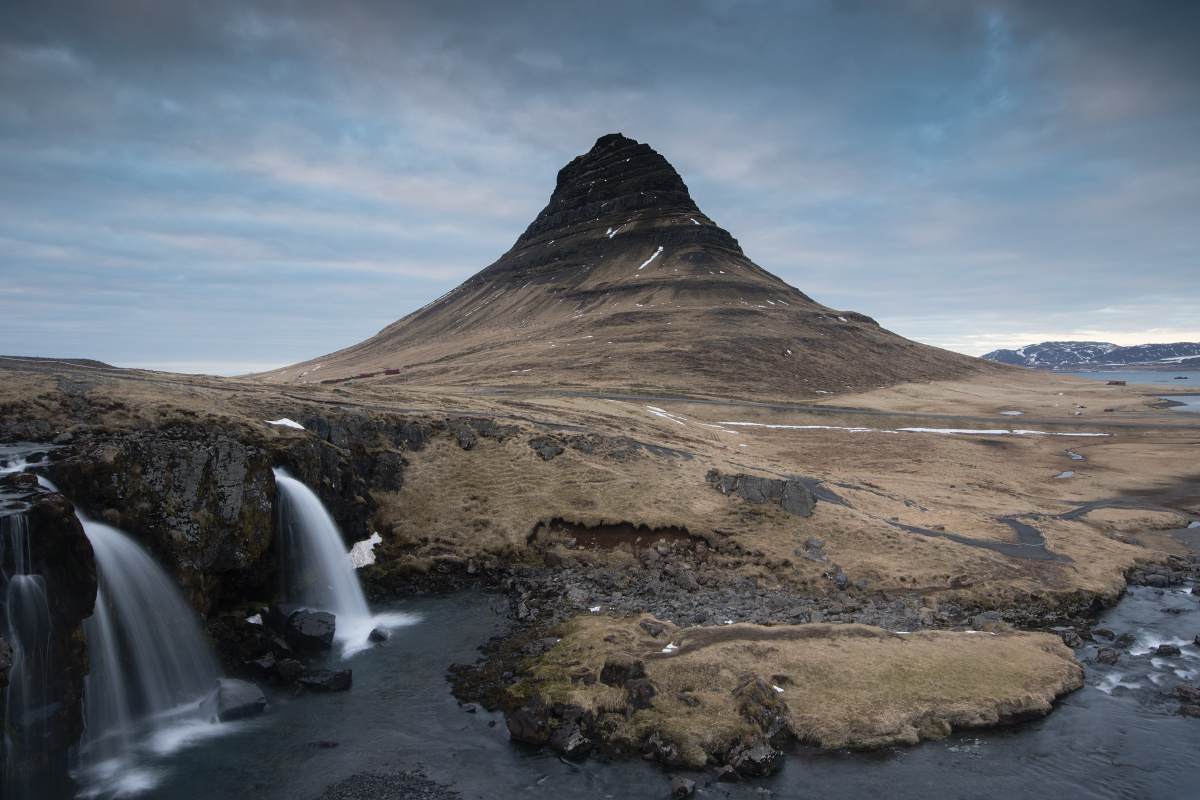 Day 2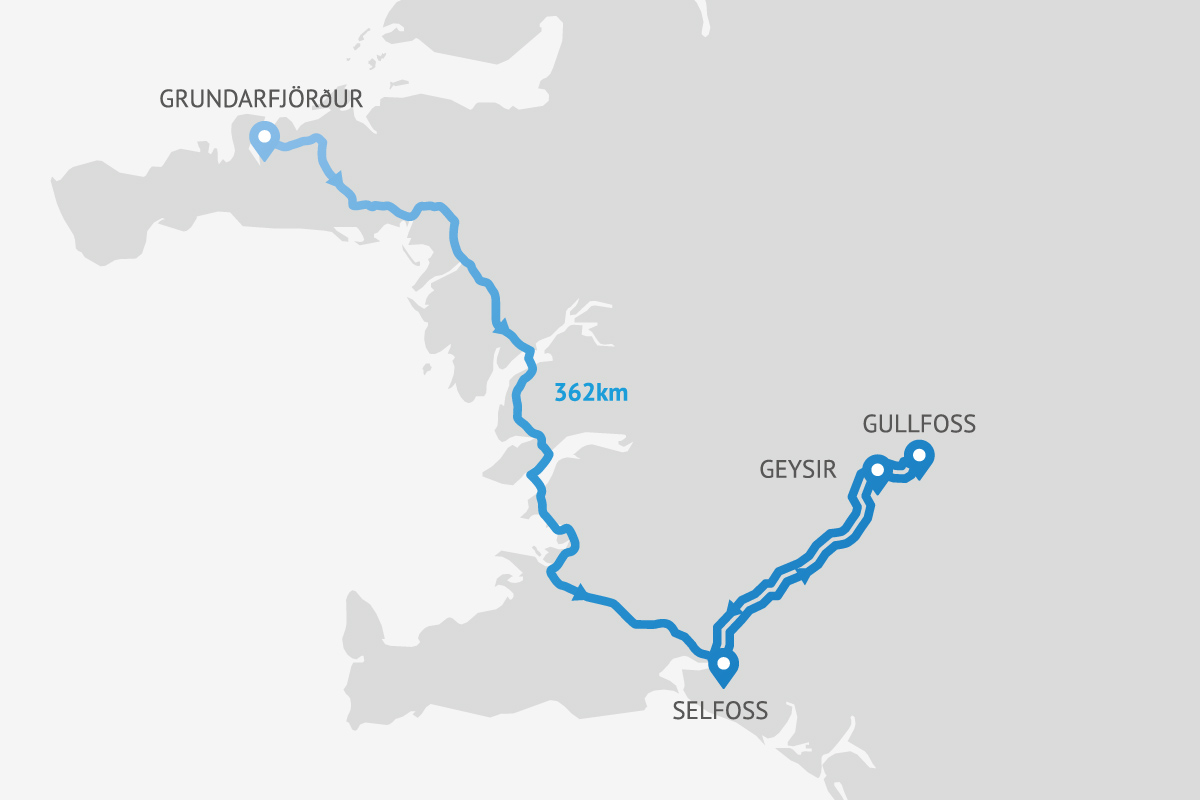 Another day of many hours driving. Back through the mountain passes, trying not to stop too often to take photos so as not to annoy the family too much. We headed all the way back down through Reykjavik and onto Selfoss, before heading up towards the Strokkur Geysir and Gullfoss, perhaps looking more stunning this time due to a covering of snow. It was a lot to accomplish in one day but we managed it. It was pretty late when we arrived at the Country Dream farm we'd booked for the night, and everyone was feeling pretty tired. We'd covered 362 kms in one day, and I for one needed a lie down. At least the following day would be a little easier.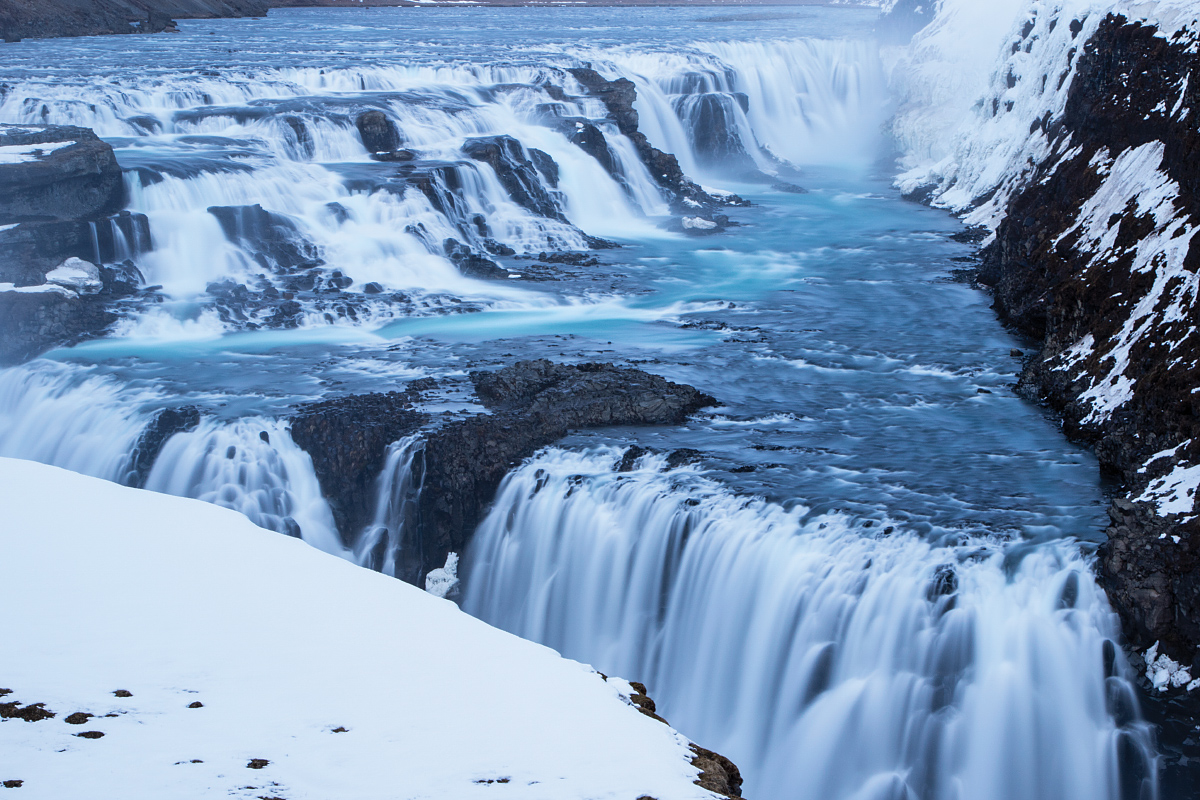 Day 3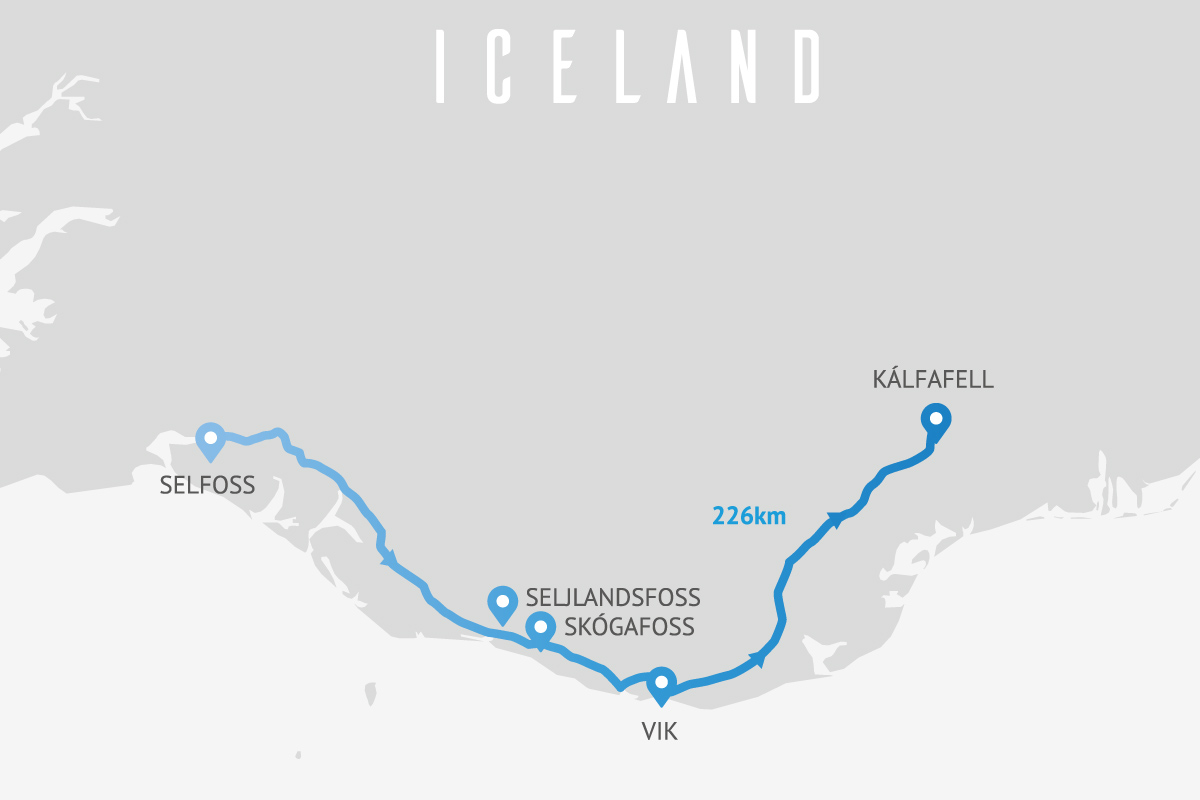 The farm had a lovely dog and in the morning we played with him for a little while before heading east. After a couple of manic days, it was nice to slow down a bit and take it easy. There was a beautiful, warm light that lasted for a couple of hours, and I couldn't help but stop for the following view…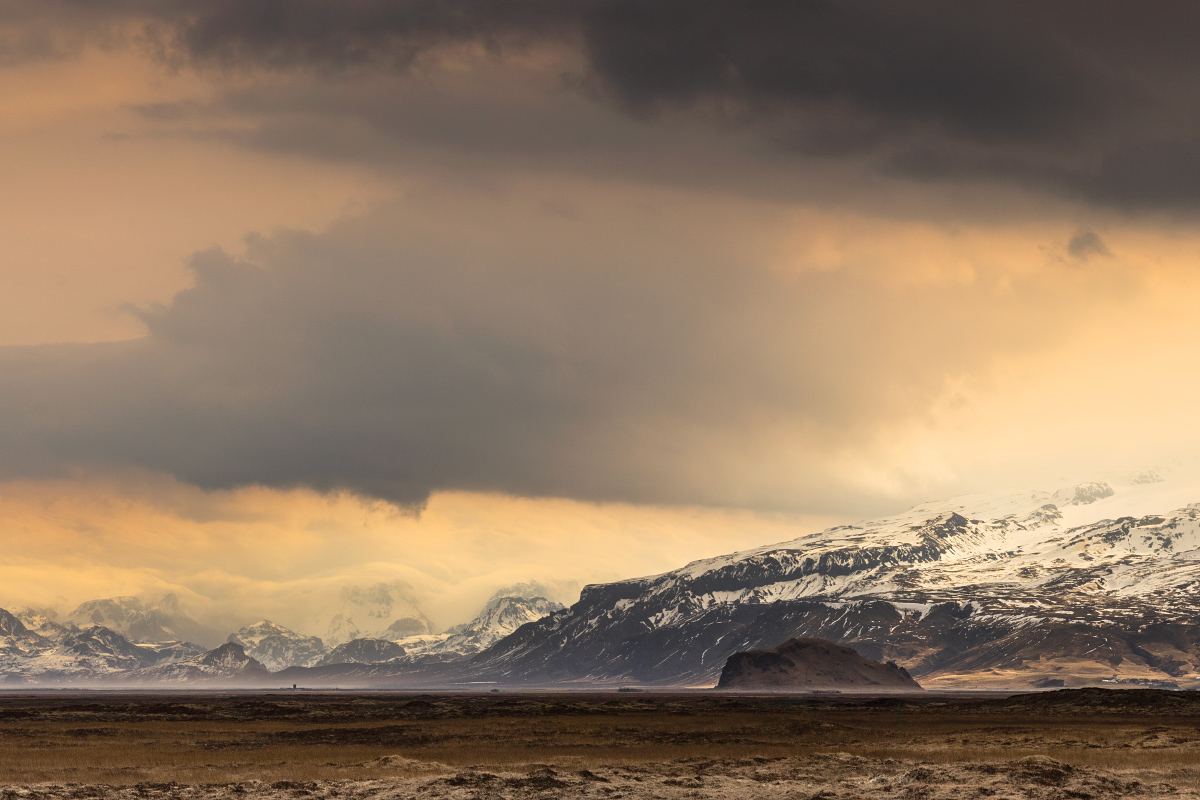 We arrived at Vik, and after quick visit to the beach we went for a big lunch of chicken and rice at the new visitor centre looking windswept and interesting. I say new, it may well've been there a few years, but it certainly wasn't there when we came here 10 years ago. A good indicator of the massive increase in tourism in recent years. It's vast, and there's lots of items to tempt you, until you see the price tag that is!
We then headed off to the waterfalls, Seljalandsfoss and Skógafoss. The contrast between now and 10 years ago was stark. When we visited Seljalandsfoss last time we were the only ones there. This time around there was a queue all the way around. People were turning up in their coach loads. Iceland had become a victim of its own success. I had to wait in line for a good spot to photograph from. I must've been the only one using a tripod, and people were looking at me like I was mad.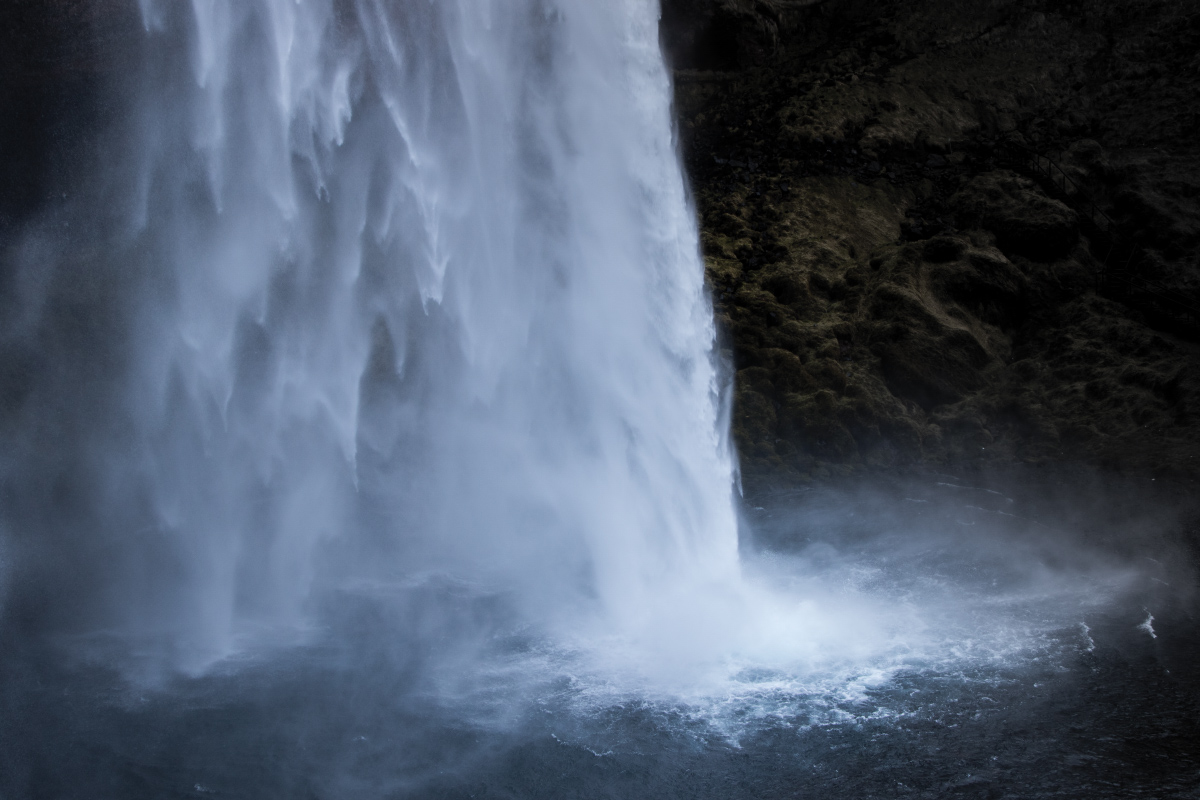 From there we headed to Skógafoss. We scaled the path up the side of the waterfall. Clare's vertigo kicked in and she soon headed back down. Hannah and I stayed a little longer as it took a few attempts to get the shot below.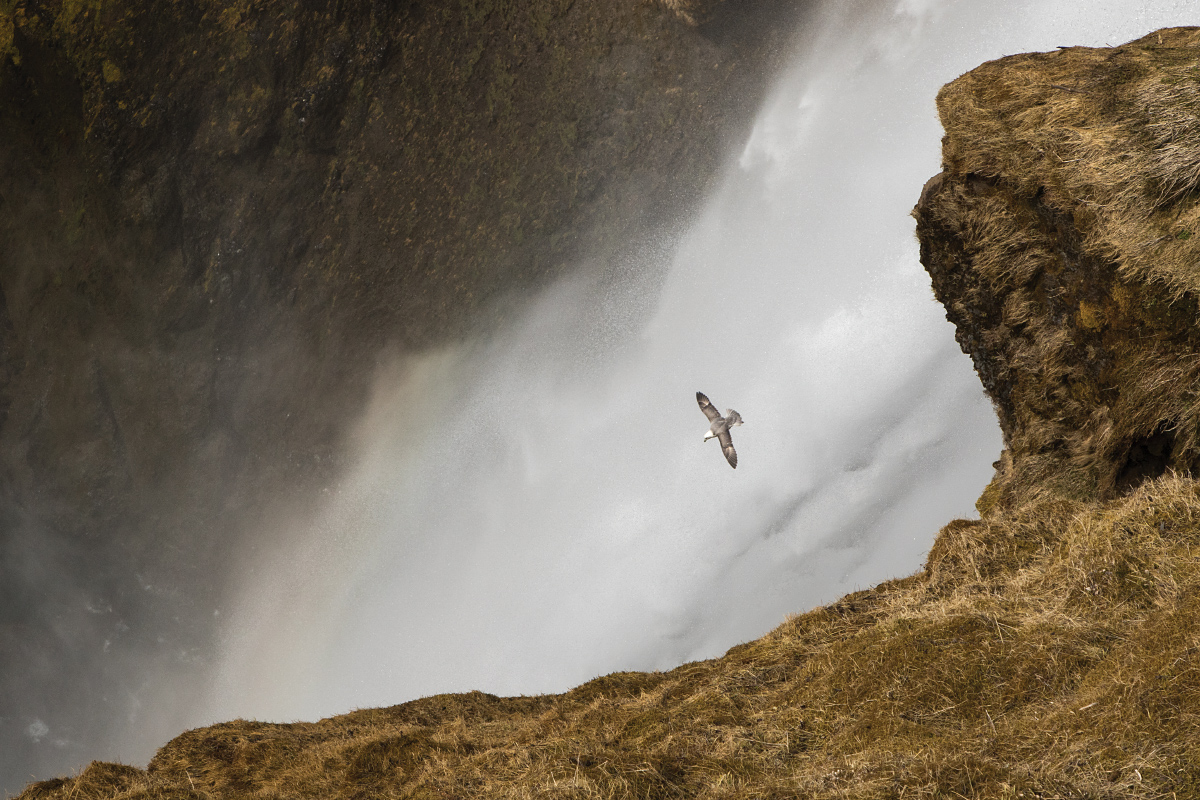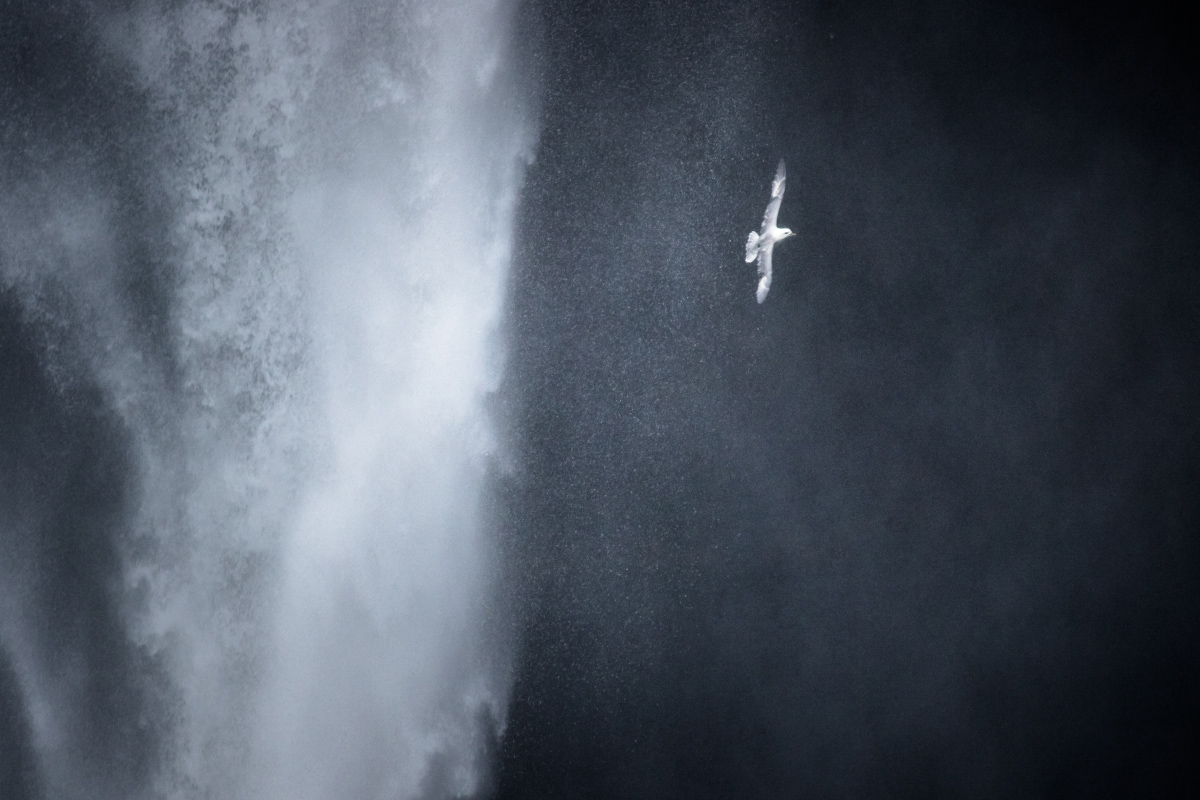 From here we then continued east to Kálfafell, where we stayed the night in a very cosy little cabin.
Day 4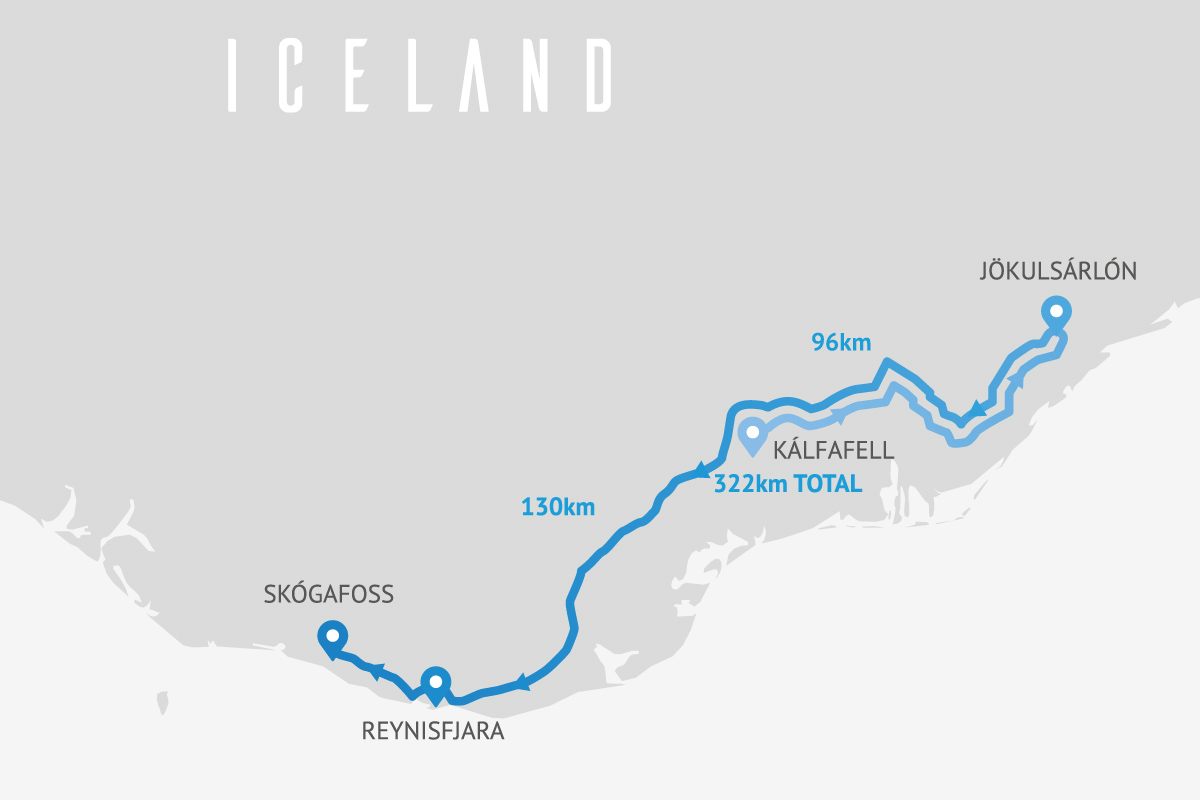 We awoke to a misty, drizzly morning. Undeterred, we headed to Jökulsárlón, a two hour drive through the moss covered lava fields. A bleak but fascinating landscape. An hour or so into the drive the glaciers appeared to our left, the bottom tip of the Vatnajökull ice cap. Eventually we arrived at Jökulsárlón, and it looked as stunning as ever, the mist only adding to the mood. I didn't see any seals this time, but there were a large number of gulls flying over.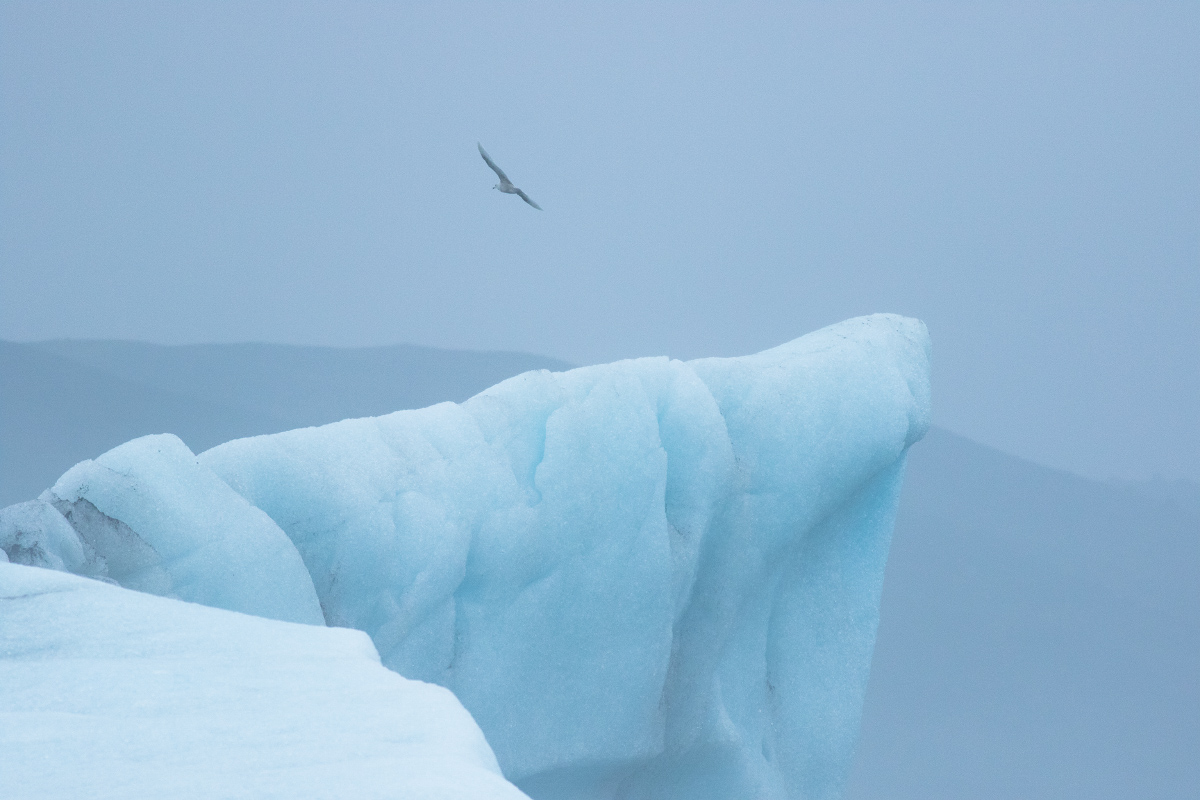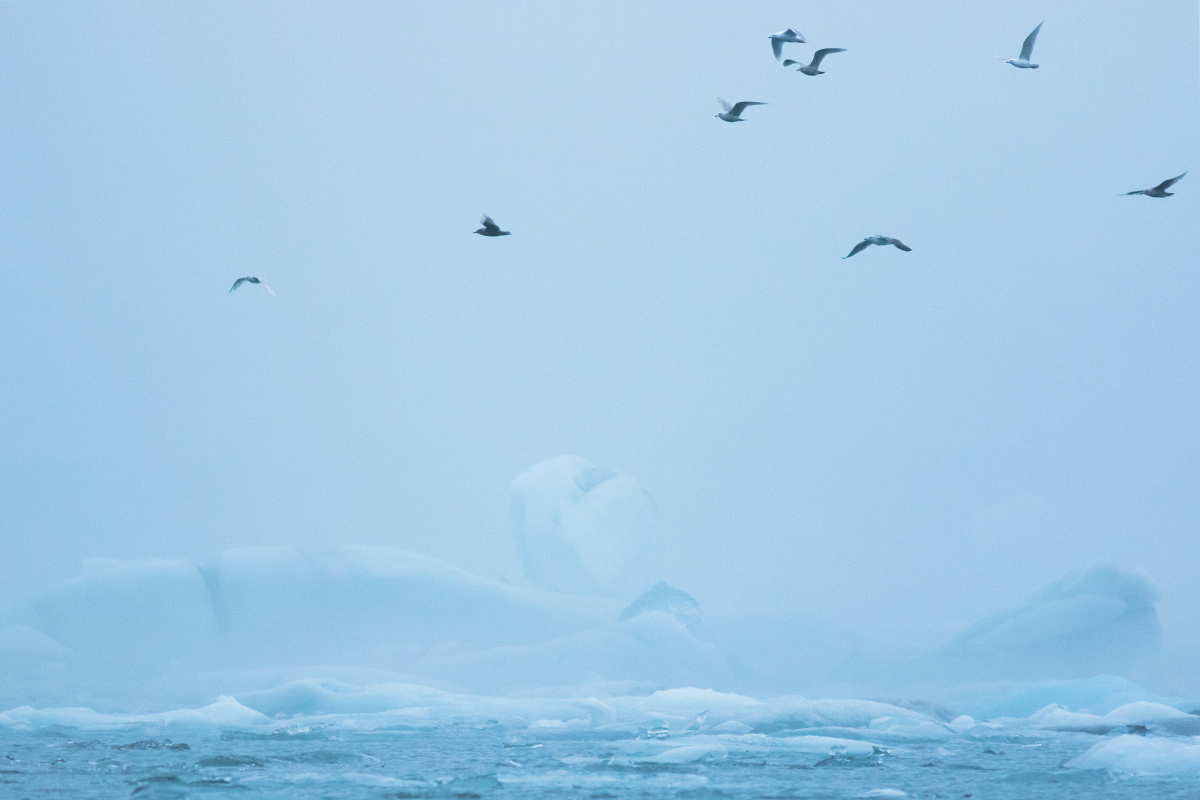 After taking photographs for an hour or so, we then went across to Diamond Beach. I'd somehow missed this on my first visit, but wasn't about to make the same mistake twice. There were some wonderfully carved ice blocks on the beach. It was very challenging conditions to photograph in, with a light drizzle and constant sea spray, but I managed to get a few shots I was happy with. My boots got absolutely soaked, and I had to throw them away, but to be fair they were on their last legs anyway.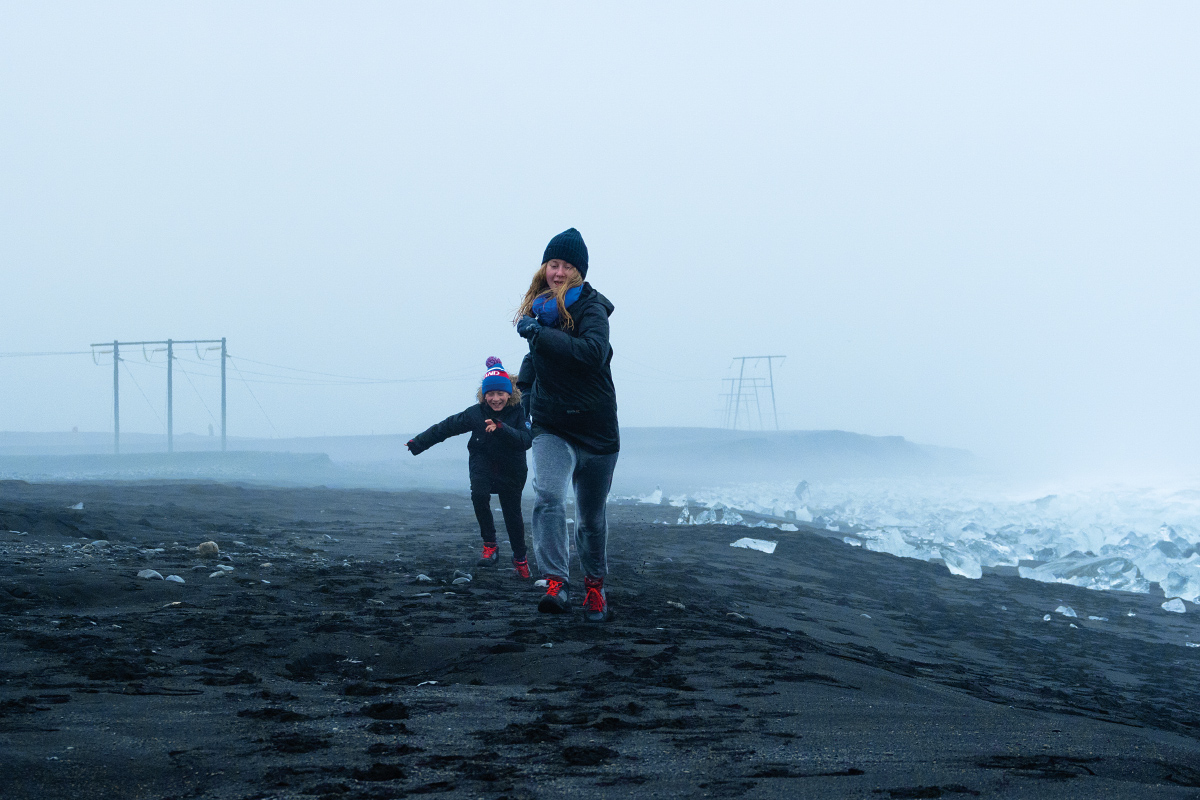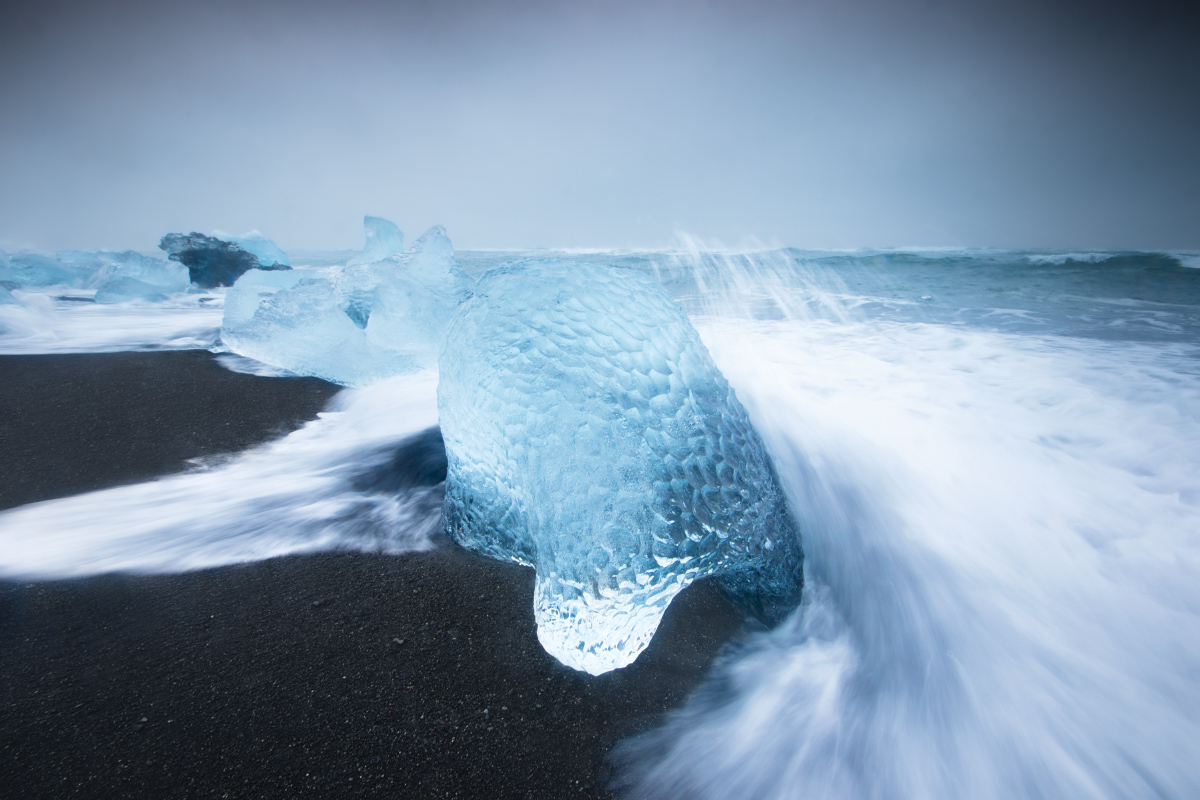 Back in the car park, a pair of snow bunting came very close, so I quickly got the long lens out, lay on the floor, and got a couple of shots. Funny that people get very excited when these beautiful little birds visit our shores, and here was one feeding on crumbs under our car!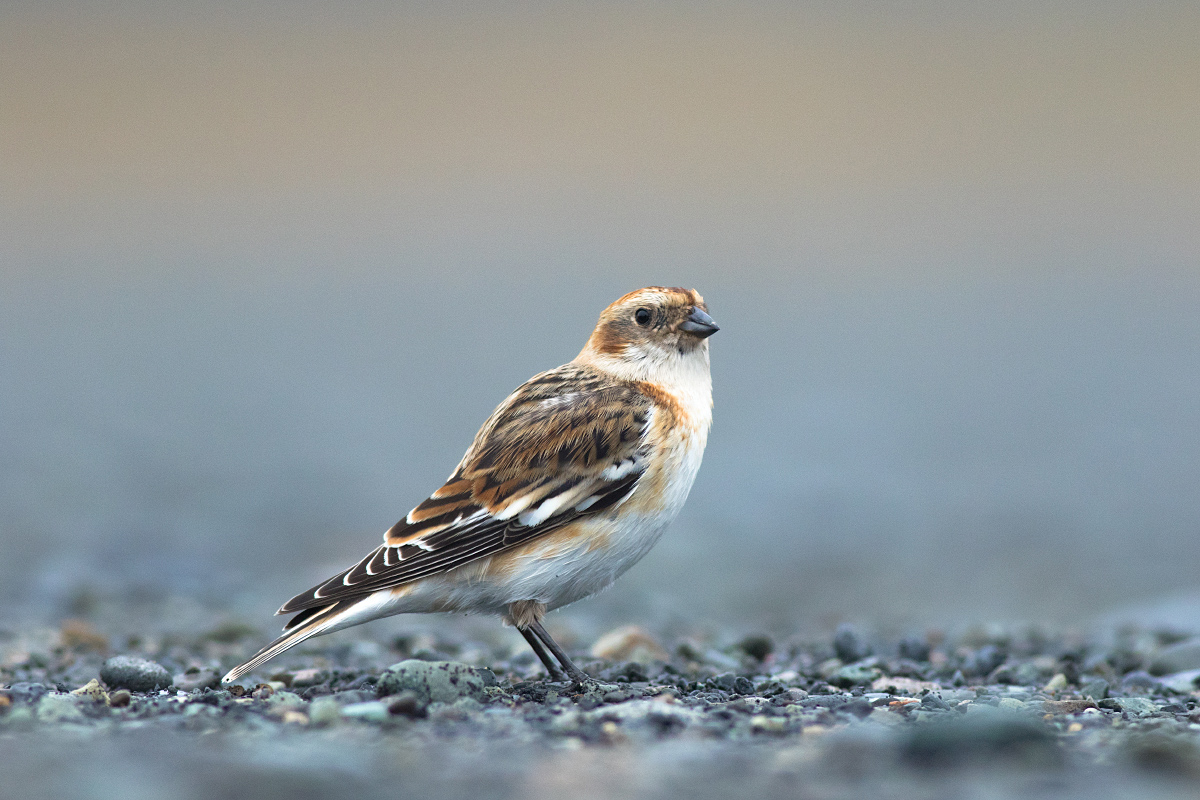 We then had to head back on the long journey back to Vik to meet up with Colin and Lisa. Many times I wanted to stop the car, the landscape is just so photogenic, but I managed to limit myself to a couple of quick stops, as I didn't want to be late for the rendevous.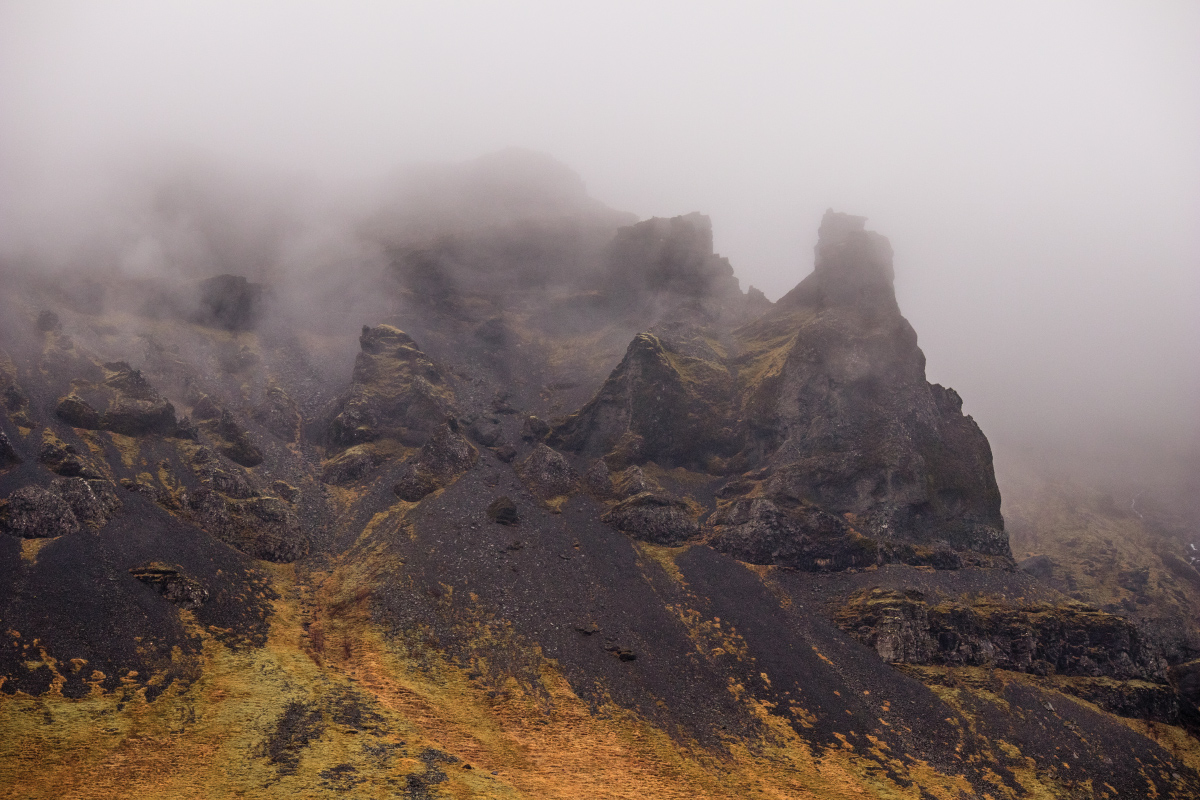 It was great to see them, and great to be back in Iceland with Colin after a ten year hiatus. We had the same lunch at the large visitor centre and went for a windy walk on the black sand beach. From there we headed around the corner to Reynisfjara beach. There were strong winds, and the waves were very impressive. The sea spray then got in my L Series lens and it started playing up, which didn't exactly fill me with joy and would prove quite expensive to fix. No matter, I had my M5 as back up. The basalt formations at the cave were incredible, but it was difficult to get any decent shots as there were just so many people there. There were a number of dead fish washed up on the beach which made for an interesting subject.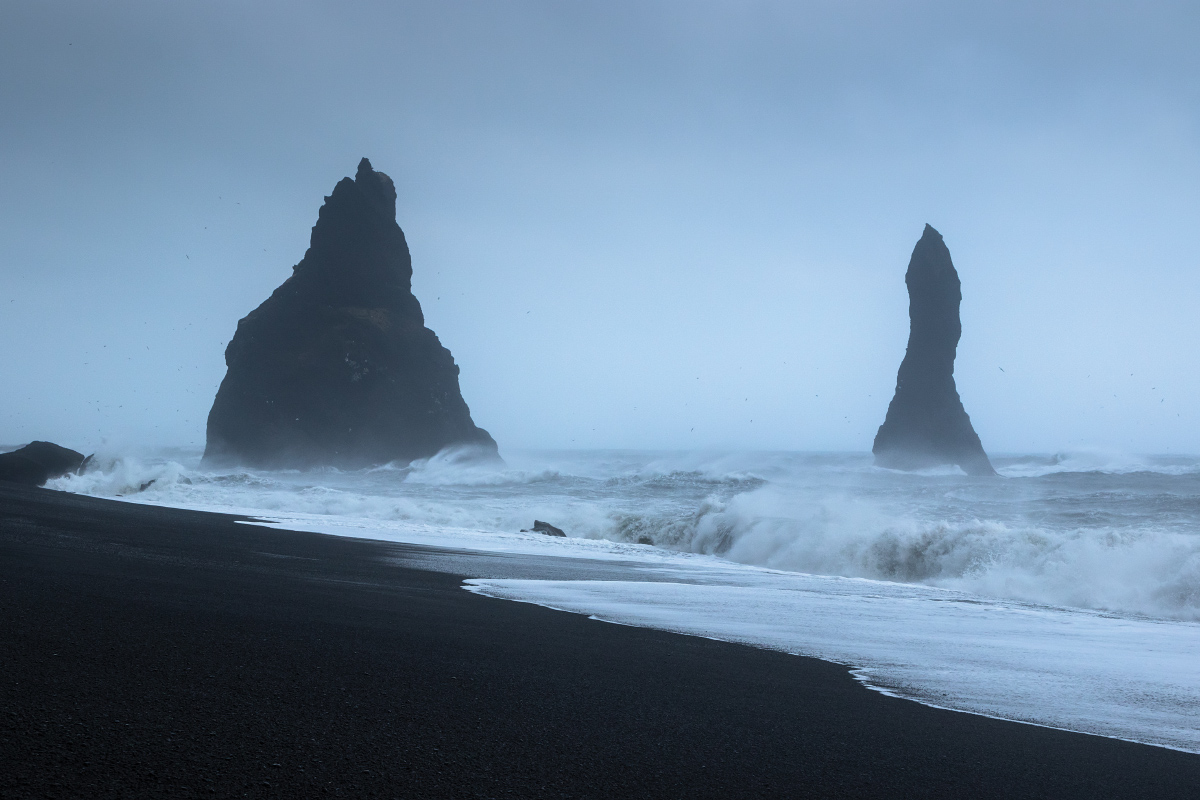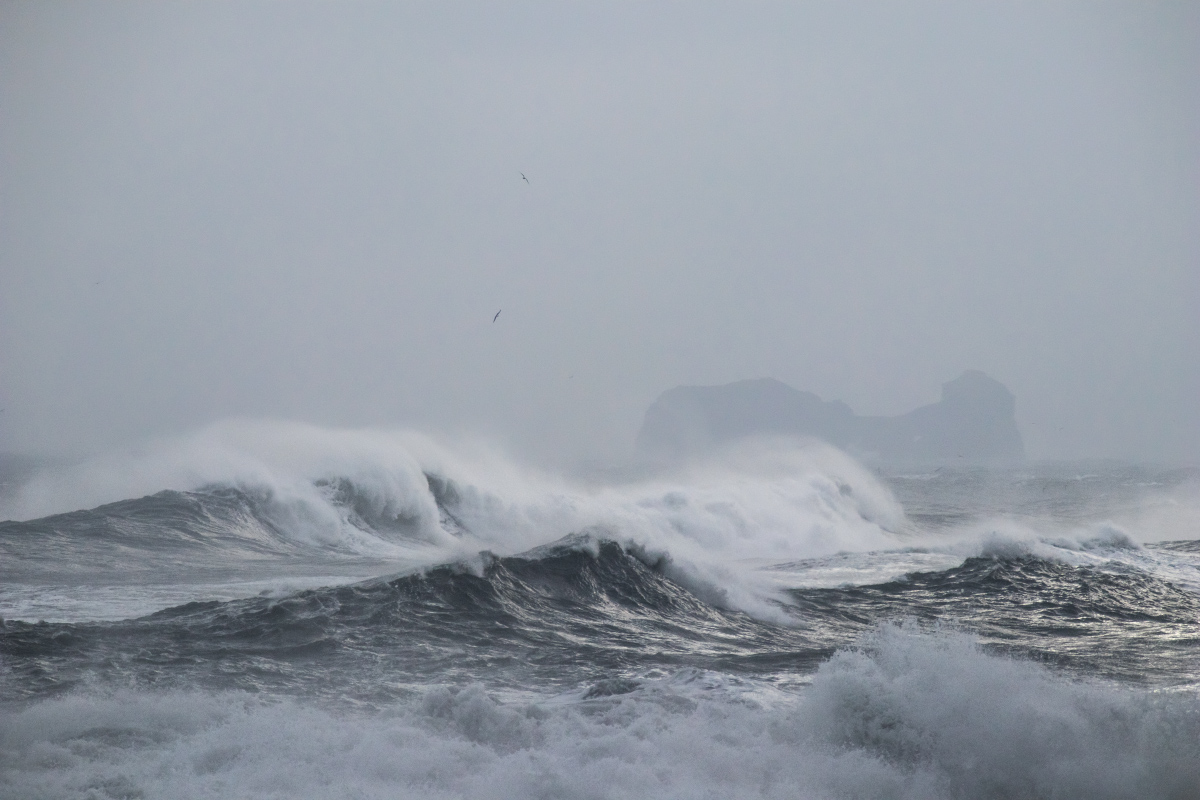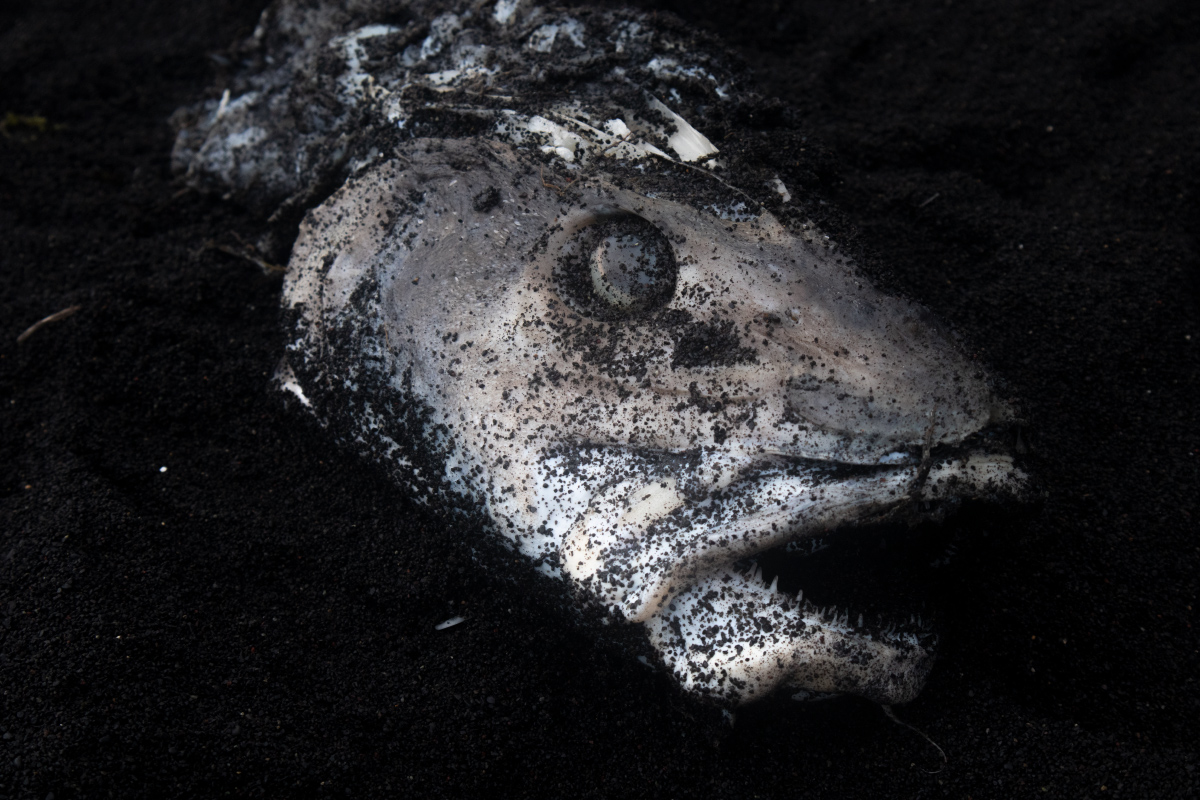 From here we then headed back to Skógafoss for the evening. We were staying at the same place we'd stayed all those years ago, but this time in the hotel, rather than the B&B. I headed out just before nightfall to get some long exposure shots of the waterfall.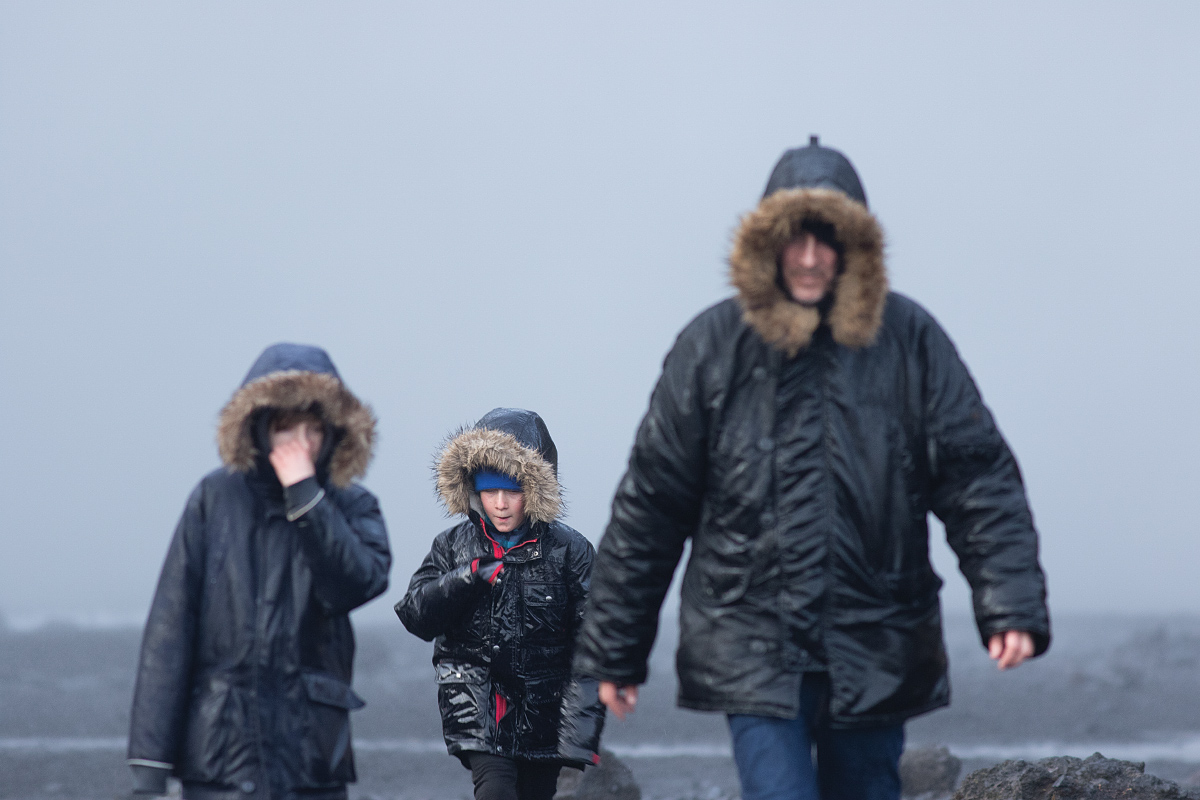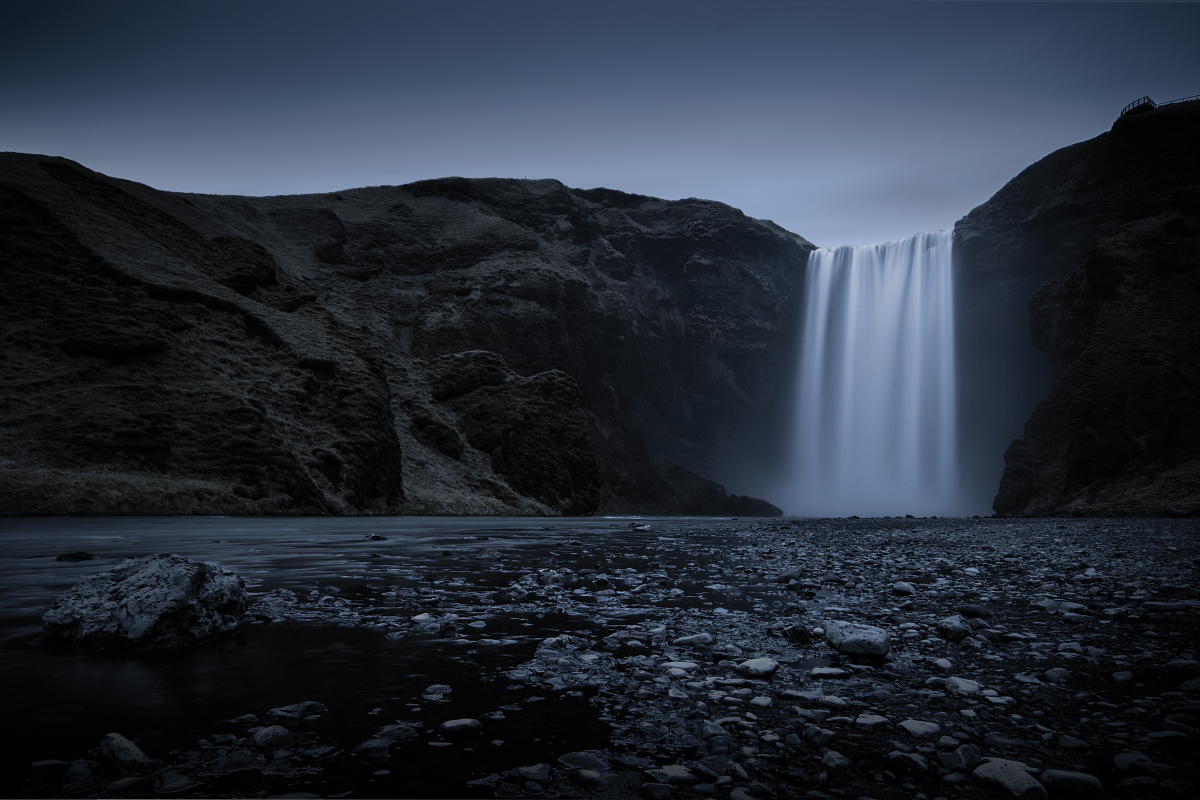 Day 5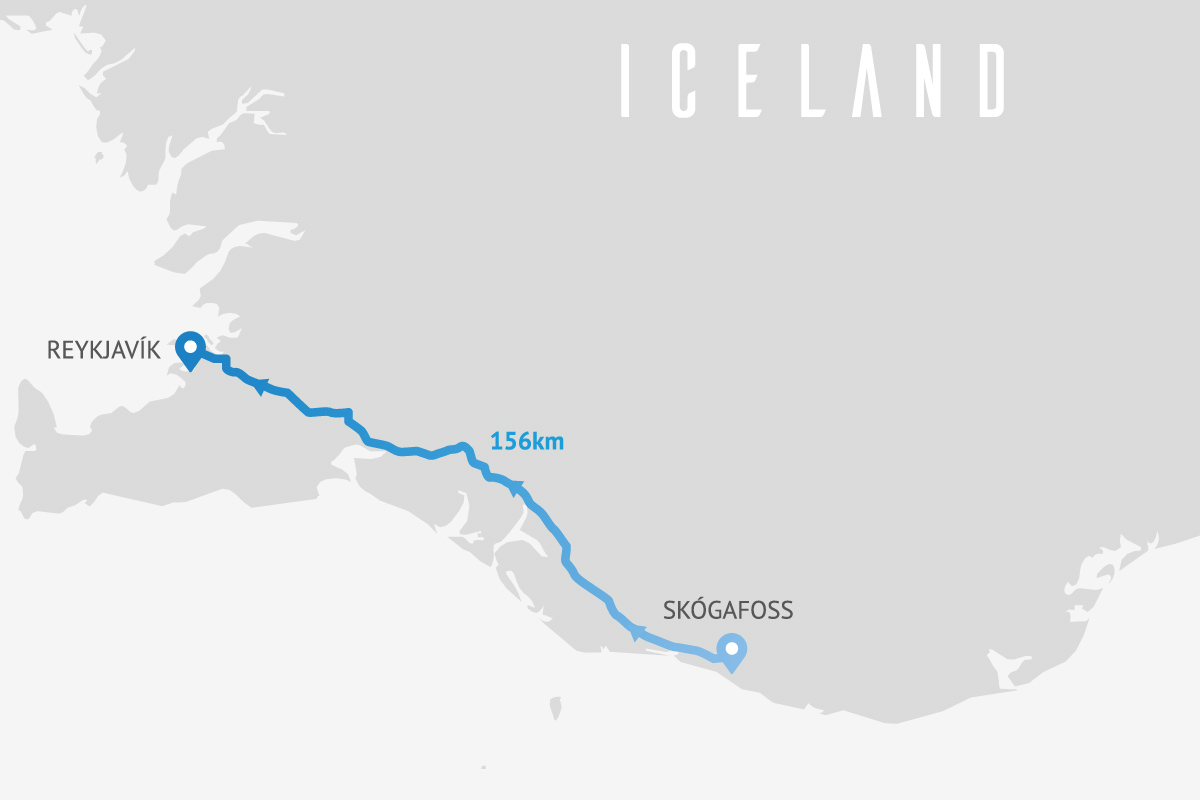 It was lovely the following morning to have a proper breakfast at the hotel, with Skógafoss out the window as a spectacular backdrop. It may've been expensive, but it was our last full uninterrupted night, so it was our little treat to ourselves!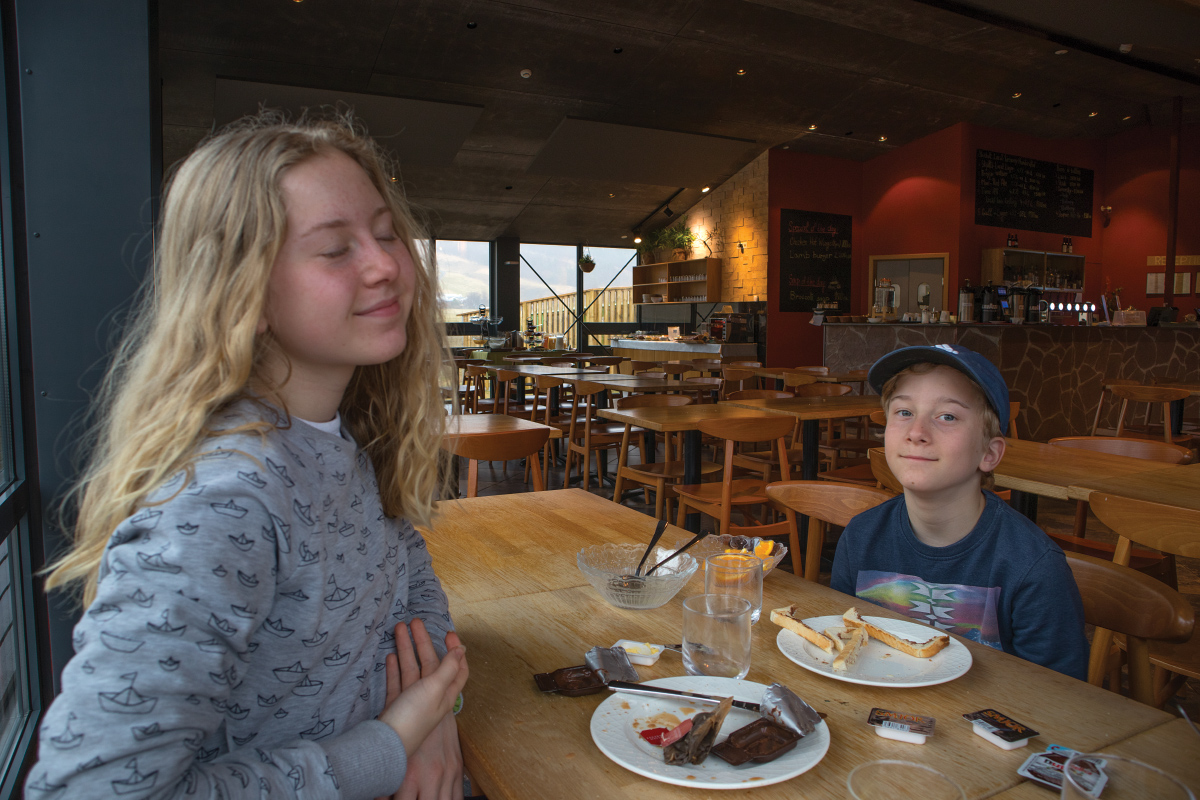 Colin and Lisa had gone back to Reykjavik, so we met up with them the following day. We had all planned to go whale watching, but the seas were too rough and the trip got called off, which was a shame. Instead we had lunch at a little cafe they'd found. For the princely sum of £80 we had waffles and tea. If we'd gone with our original choice of a fried breakfast it would've been £150! The only way to survive out in Iceland is to buy food at the supermarkets and cook it yourself, eating out is just so expensive.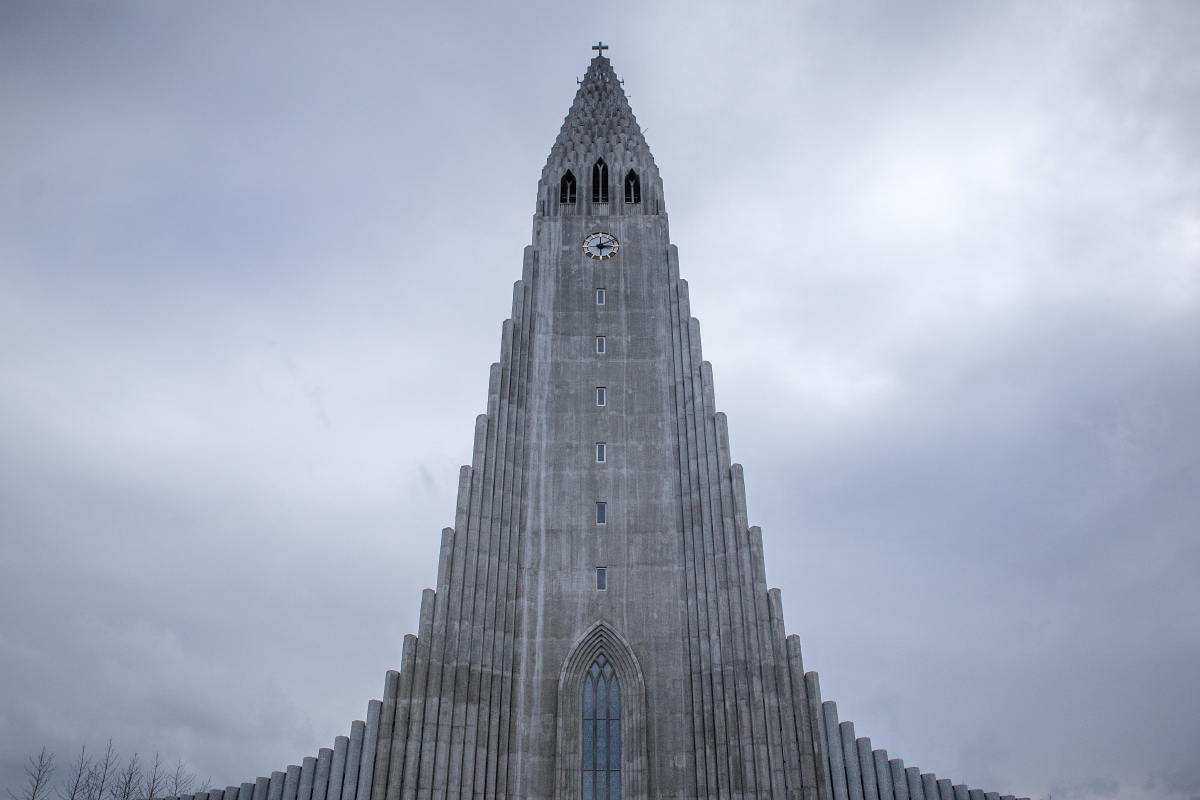 We then wandered along the sea front before visiting the Harpa Concert Hall. The architecture is stunning, well worth checking out, and helped pass the afternoon. They have a great book shop there too!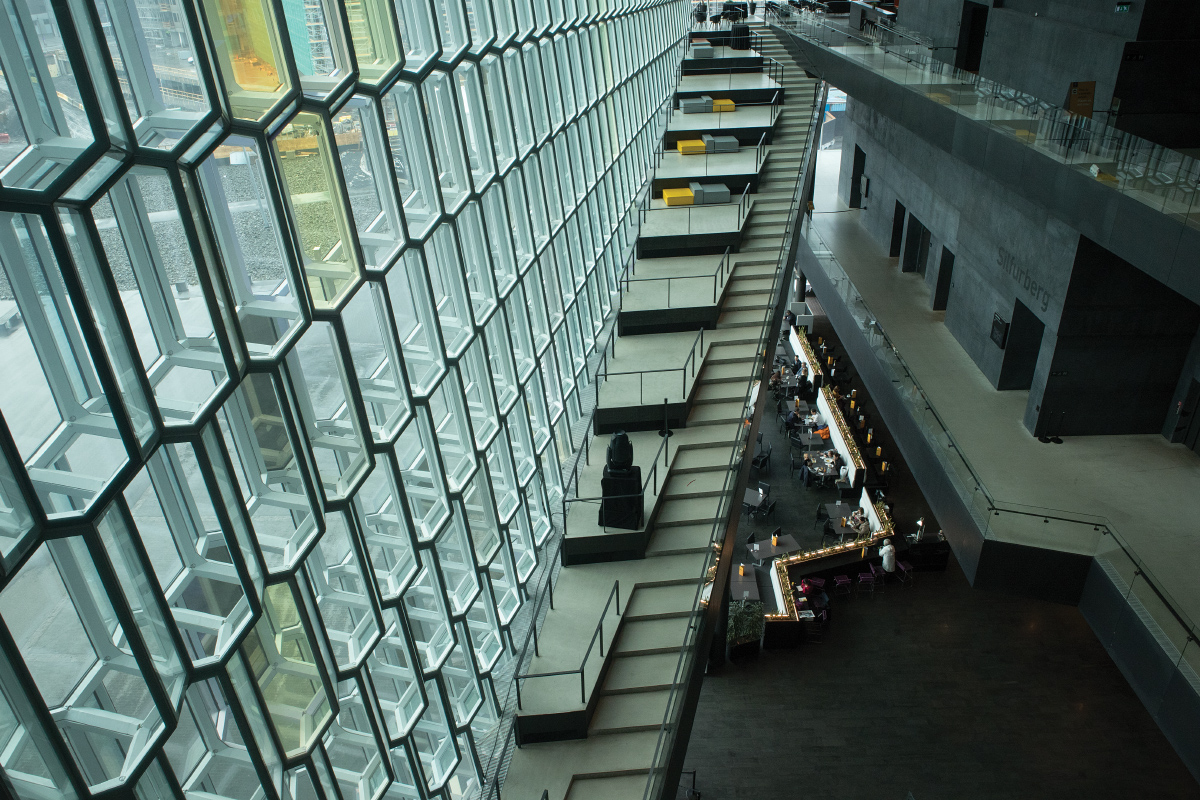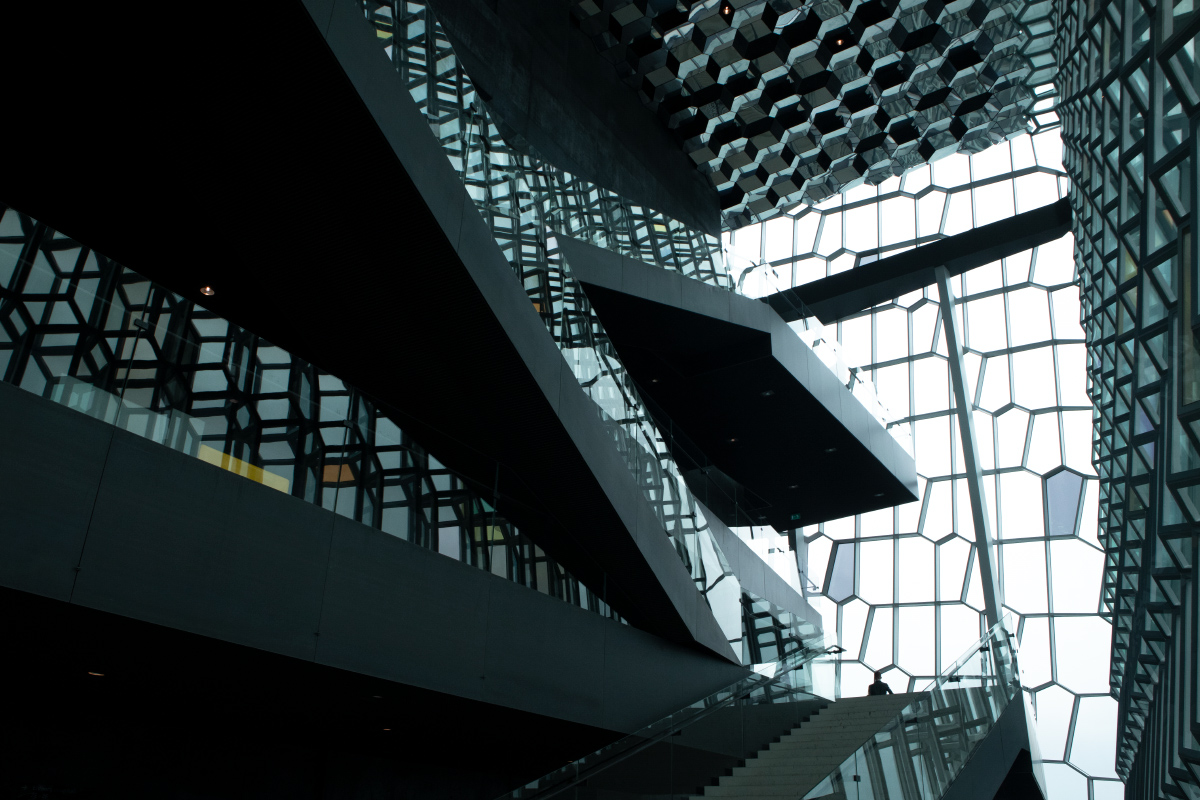 For our last evening we went out for pizza, and then visited a little pub that Colin and Lisa had found. It was very tightly packed, and a little trouble kicked off with a very drunk man first picking up Colin's pint, and then upsetting someone else before getting himself thrown out. His female friend then started flicking the bird through the window and I had to assure the kids that not all pubs were like this. Most, but not all. We said our goodbye's to Colin, Lisa and Finn and returned to our hostel feeling shattered.
Day 6
It was an early alarm call to make it to the airport in time. The light on the way was stunning, with a beautiful rainbow over the harbour and dark skies in the background. I couldn't stop though, didn't want to miss the flight. Thankfully, unlike last time we hadn't reversed the hire car into anything and smashed the rear light, so thankfully had nothing to worry about. The flight home was uneventful and we managed to get back home in time for Soccer Sunday!
Anyone wishing to read about my first trip to Iceland can read it here.